Summer + Middle Eastern flavors make this za'atar grilled chicken an easy-to-make and addictive meal. Check out the DIY recipe for the za'atar blend here!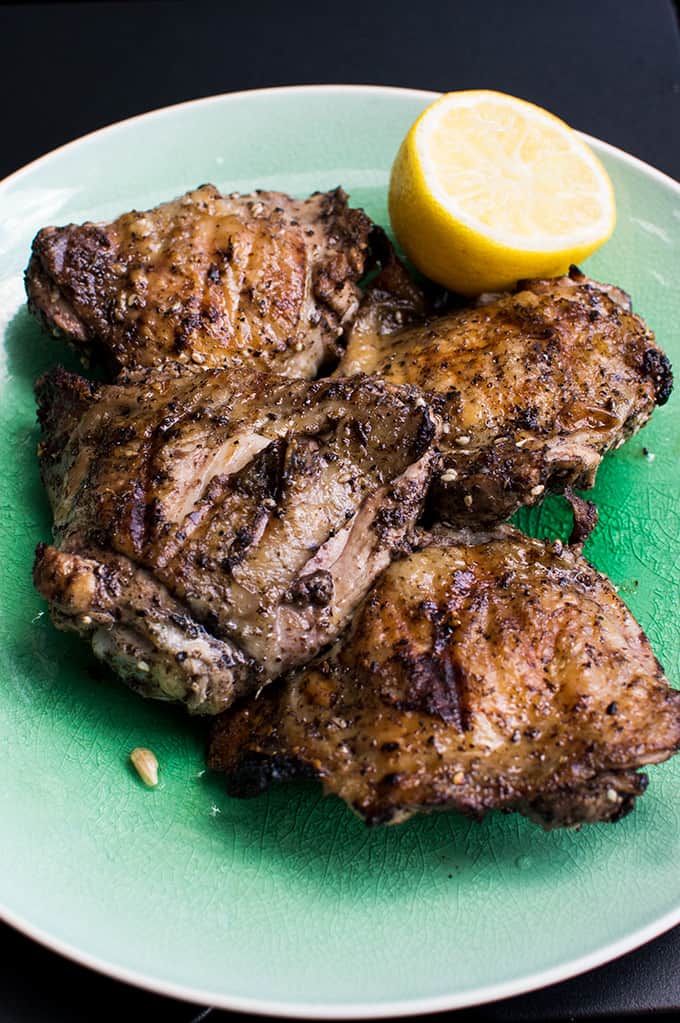 I wish Boston had summer weather all year round. I am really getting into this whole "having a grill available on the back deck" thing and we've been using it most nights since we bought it. Also, beer, cocktails, and rosé all taste better while grilling. I have confirmed this.
Yes, I said beer! I very rarely drink beer because it doesn't tend to love me, but I've been enjoying some corona and blueberry ale lately. There are a small few beers I can drink without feeling like I want to curl up and die afterwards and these are a couple of them, so I'll stick with what doesn't hurt me.
A couple weeks back, I posted a DIY recipe for za'atar and mentioned my obsession with it; aaaand I've made another batch since then. All za'atar, all the time! I've been especially into having it on chicken. I went from roasting it in the oven to grilling it. Because summer! I've been known to turn the oven on in 80+ degree weather in the past and always hate myself for it.
This summer, I'm going to try and not do that. Okay, actually, I did that once already in my failed karidopita attempt, but that was only once, you guys.
I'm hoping to post lots of tasty grilled recipes this season. I kicked off the grilling fun with the open-faced grilled caprese sandwich last week and today, it's all about za'atar grilled chicken. Let's get it on!…