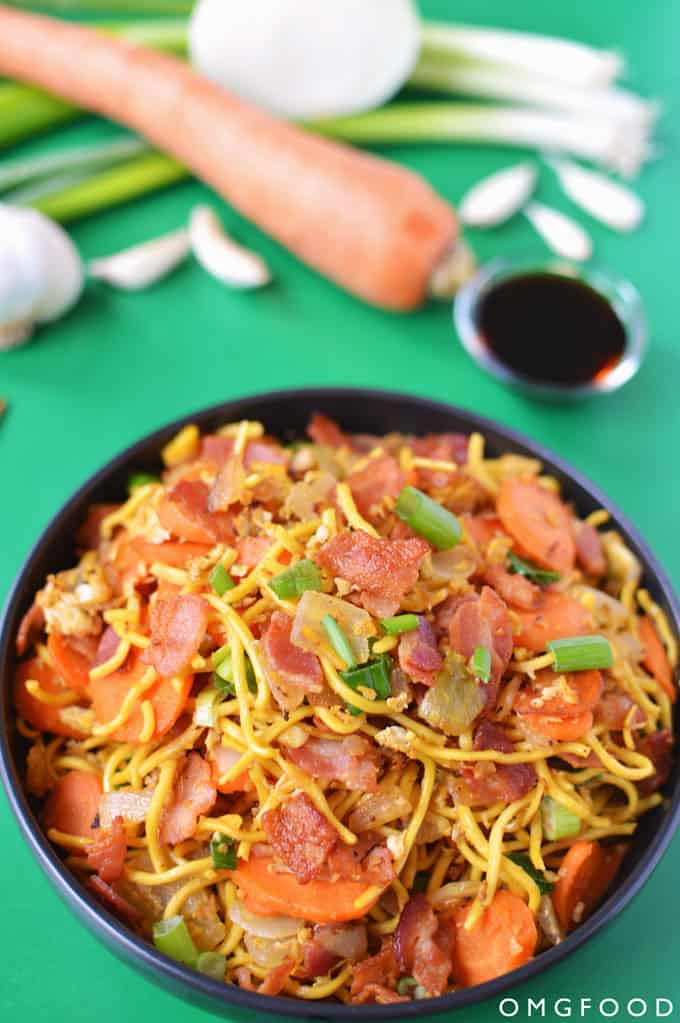 Remember Monday? When I posted that healthy swiss chard and mushroom quinoa recipe? Well today, I have the exact opposite for you. We're eating bacon and egg lo mein! Yay, bacon!
I'm currently working on a copycat recipe for these spicy noodles from a restaurant I love, right? I almost have that recipe down, but it needs more tweaking. More on that when I actually post the recipe. For now, secrets! Sort of, but not really, because I already talked about it on the social medias, but it's too much for me to get into that recipe on this post right now. You feel me?
I needed a break from those noodles, because I was eating them quite a bit between making the sauce at home and comparing that sauce with the one from the restaurant, but I had leftover noodles that needed to be used for something! So I raided the fridge to see what other ingredients I could use up.
And there I found a bunch of carrots, bacon, and eggs! The bacon and eggs were from my Walden Local Meat delivery. Delicious, pastured goodness….