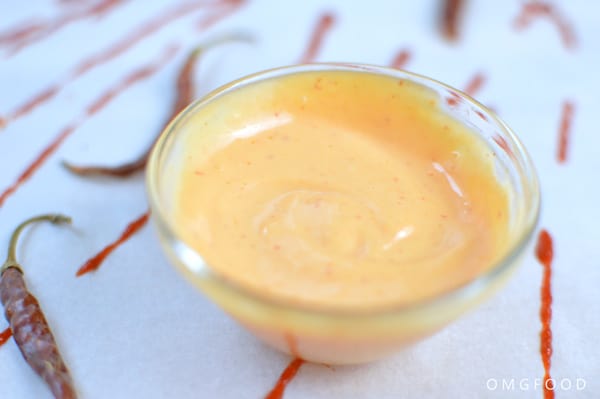 As I write this post, I'm eating a tasty burger and I put some sriracha aioli on it! It's yummy.
I'm obsessed with making different flavored mayos and aiolis. It's hard not to be when mayonnaise itself is super easy to make!
I love all things spicy and probably make sriracha aioli the most out of other aiolis. It's great on sandwiches or as a veggie dip. I also love this stuff on fish tacos. LOVE….