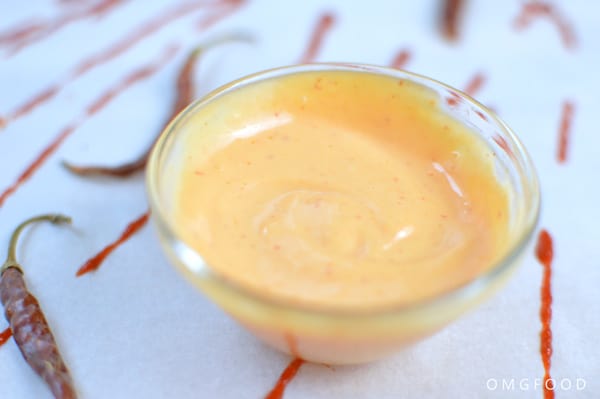 As I write this post, I'm eating a tasty burger and I put some sriracha aioli on it! It's yummy.
I'm obsessed with making different flavored mayos and aiolis. It's hard not to be when mayonnaise itself is super easy to make!
I love all things spicy and probably make sriracha aioli the most out of other aiolis. It's great on sandwiches or as a veggie dip. I also love this stuff on fish tacos. LOVE.
If you don't own an immersion blender yet, what are you waiting for? It's the most amazing tool to make mayo with (I mean, it's also awesome for so many other things, but we're talking mayo here). You can have mayo made within a couple minutes with ingredients you probably have on hand already. Then comes sriracha mayo a few minutes after that. You gotta do it!
Okay, no pressure. I'm just saying homemade mayo is awesome. And so is this sriracha aioli.
'Nuff said.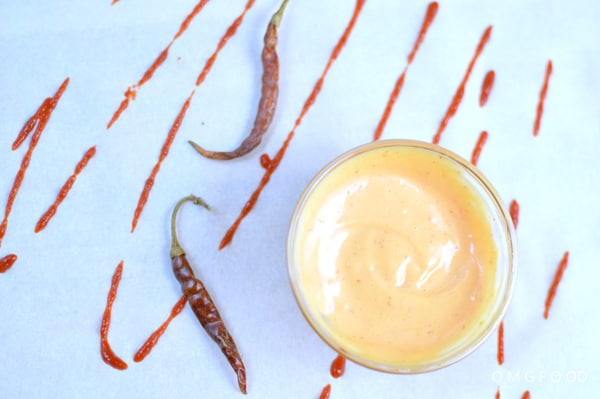 📖 Recipe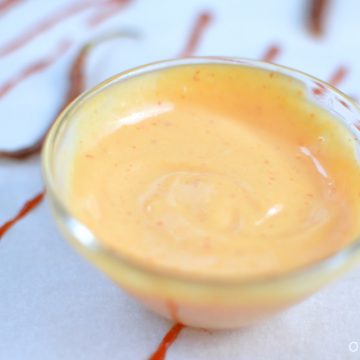 Instructions
Combine all ingredients in a small bowl and mix well.
 Disclaimer: This post contains Amazon affiliate links, which means I may make a small commission if you make a purchase through them.