This tasty puff pastry pizza is made with garlic-infused olive oil, caramelized onions, baby bella mushrooms, freshly shredded mozzarella, and a few dollops of mascarpone. Garnishing with fresh thyme adds a nice finish.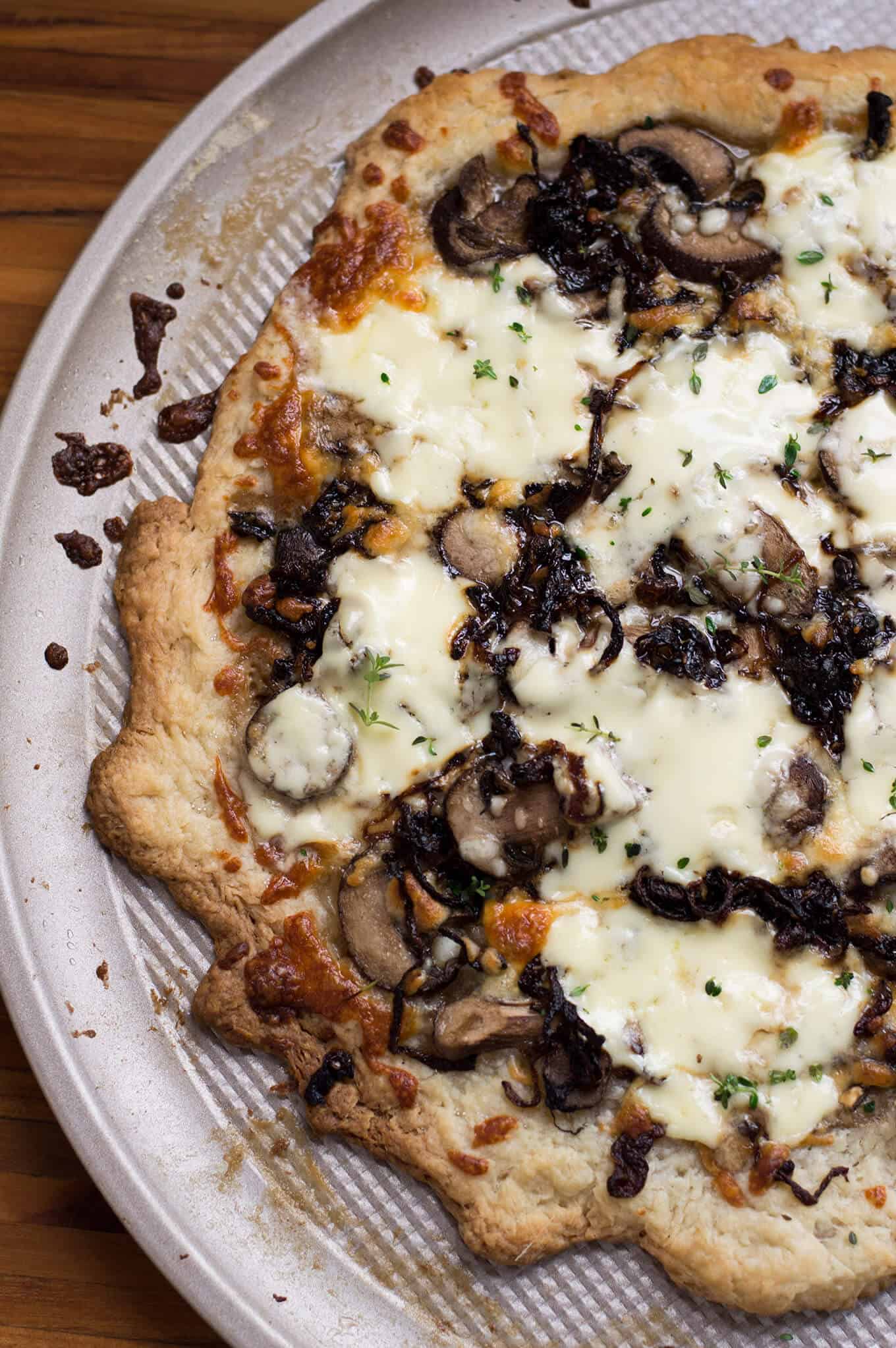 Happy, happy Monday to youuuu.
How's it going, friends? It's been a little while! Every time I thought life was calming down, it decided to get a little crazy instead. The last several weeks have been a bit of an emotional roller coaster to say the least. I haven't really had a chance to tell you what's been going on in the last couple of blog posts, so I'll give you a quick lowdown now!
I'll start with the bad things first to get that out of the way.
March, for the most part, was not a great month. My uncle had passed away and my mom was handling all of the funeral arrangements. My sister and I helped. It was all emotionally draining. I hadn't seen or spoken to my uncle in a while and it made me just really sad. It didn't hit me until the day before the funeral. We used to be close when I was growing up.
On top of that stress, Jason was laid off from his job. I'm pretty sure the timing could not have been worse on that. Especially because I was still without a full-time job myself. I wonder how many new gray hairs grew in during that month. ????
In the midst of all that craziness, there was a sign of something good; I was interviewing for a job! When I said "emotional roller coaster" up there, I wasn't really joking. The company I had applied for had responded to my application the same week of my uncle's funeral and it was a multi-step interview process. Right after completing the third step (which involved submitting a written exercise), Jason texted me to let me know he had lost his job. I literally sent the email,  grabbed my coat to head out to my part-time job, and Jason sent me the text….