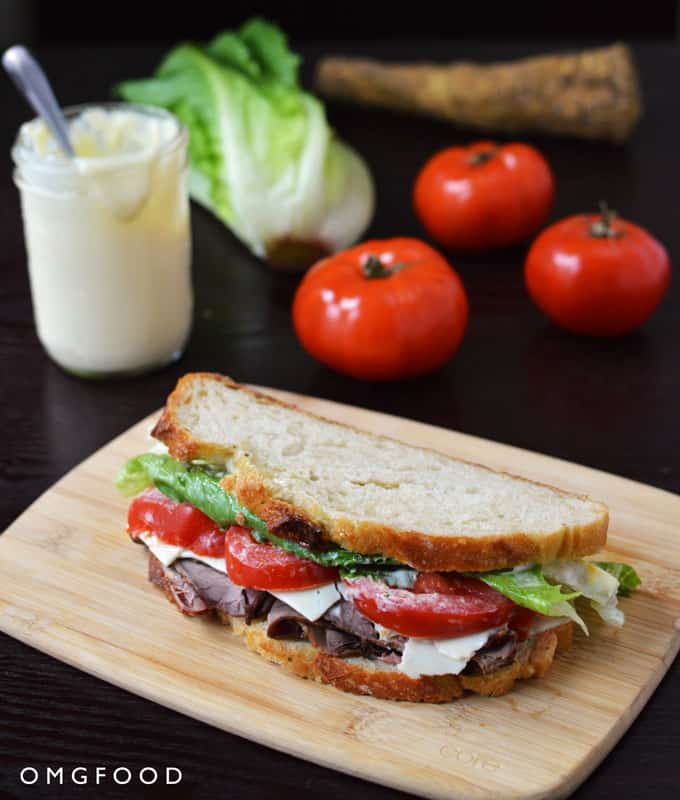 Oh, hi!
Are you having a good week? I hope you are! Me? It's going pretty good! I'm both busy and not busy at all. It's rather complicated, but also boring, so I won't go into detail of all that. There are more exciting things to discuss!
Did I tell you my work has moved out of Cambridge and into Boston? We moved a couple weeks back and let me tell you, it's the best! My commute is slightly longer, but only by a few minutes in the morning because our work schedule starts a little later than most office jobs (Jay and I drive in. We work together), but the drive home hasn't been too fun. More traffic leaving Boston at 6pm. But you know what? It's so worth it. Our new space is clean, modern, and we're near so many new food options now. I'm kind of in food heaven!
Though there are a couple of places I'll miss in Central Square, but thankfully, I don't live too far from there, so I'll be back to visit my favorite food spots and bars.
Speaking of food spots in Central, let's talk a little about today's post. It's called "Bite of the Beast!" We have a Harvest Co-op in Central. They used to have a deli where you can either buy cold cuts or order a sandwich and they made pretty good sandwiches! My favorite being the one you see here today.
Bite of the Beast is a roast beef and cheddar sandwich made with tomato and horseradish mayo. The choice of bread was up to the customer (I was always back and forth between sourdough and french baguette myself) and the addition of lettuce was my own thing, though I admit when I make it now, I don't always go for lettuce; sometimes I find it gets in the way. It all depends on my food mood.
Whether you go for the sourdough or french baguette, two things that do matter are  a.) getting the rarest roast beef you can (I get mine from Russo's; they make their own and it's so goooooood, but it's even better if you make your own) and b.) using a sharp cheddar! The combination between sharp cheddar, the horseradish mayo, and the amount of rare roast beef is what makes it a bite of the beast! That's a fun name, right?
Unfortunately, the deli at the Cambridge location of Harvest closed a couple years back because the market moved to another smaller building, but it's great knowing I can recreate that same great sandwich at home and with homemade creamy horseradish to boot! This is a great sandwich for lunch. I'd also even say you can make it for dinner! Especially if you're dealing with crazy hot weather like we are in Boston. Cooking in hot weather = not that fun.
Do you have a favorite go-to sandwich that you either make at home or get from the deli? Let me know in the comments below!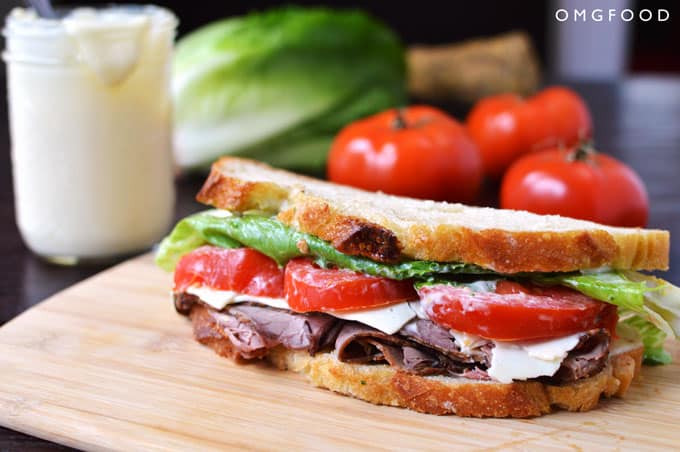 📖 Recipe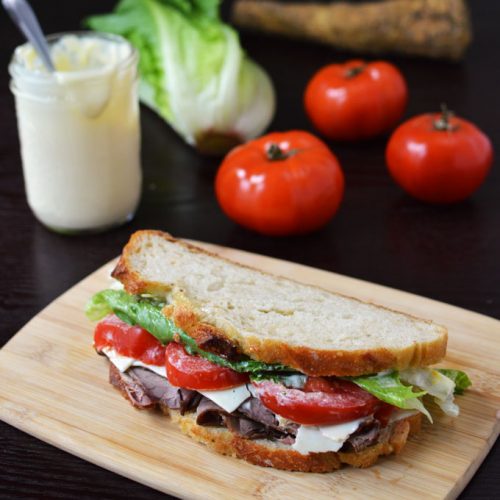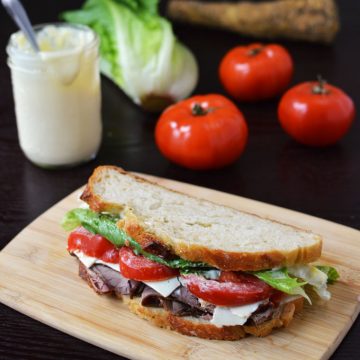 Ingredients
2

slices

fresh sourdough bread

2

tablespoons

creamy horseradish sauce

4

ounces

rare roast beef

2

thick slices sharp cheddar

2-3

thick slices vine tomatoes

2

romaine lettuce leaves

,

optional
Instructions
Spread the horseradish sauce on both slices of bread.

Stack roast beef onto one slice of bread.

Top with cheese, tomatoes, and lettuce.

Top with remaining slice of bread.

Slice in half and devour!