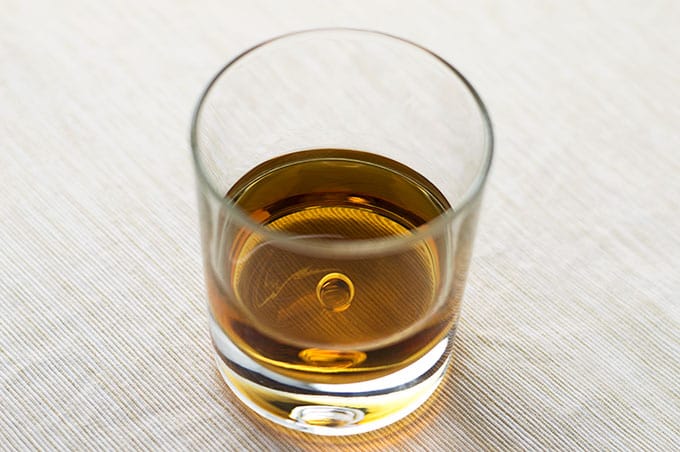 Hello, friends.
Today, I have something a little different for you. There's no recipe or giveaway. There's no traffic or income report (and there hasn't been for a while because I'm lazy, but we'll get more into that later). There isn't even a kitchen-related tip for me to share with you! I recently got laid off from my full-time job and I'd like to talk a little about it.
It's been a weird couple of weeks. I wanted to write a post sooner, but I didn't really know how. It happened a couple days before I posted about the recent giveaway I participated in and I wasn't about to be all like, "YAY LOOK AT THIS AWESOME GIVEAWAY OMG! By the way, I lost my job this week. Okay, byeeeee!"
Then I thought I could share the news with a comforting recipe. You know when you have a rough day and only a certain type of food can really hit the spot? I have a friend whose go-to is spaghetti and meatballs; mine is usually Chinese food. But I struggled even with the idea of cooking and photographing. To be honest, I haven't felt inspired to cook much of anything these last couple of weeks. Which brings me to ask myself: what the hell have I been eating lately anyway?
The answer is boring. Boring food. Usually paired with bourbon.
I didn't want to push the food angle to get myself to post sooner because the last thing I wanted to do was make myself feel forced to work on my blog. I accepted I just wasn't ready yet and worked on other things instead, like my resume, updating LinkedIn, and other funemployment-related things. Yay, adulting!
To get myself back in the blogging groove, I started thinking of recipes I want to post, new secret project ideas (don't worry, you'll know about them soon enough), and I've been doing little things a day to get back on a regular schedule, like keeping social media mostly active. I also started using asana to create actual blog tasks, goals, and deadlines for myself and seeing everything listed out really got me pumped. Yeah, things got serious up in here. Doing these things made me feel like I was ready to get a blog post out again, but it still felt weird to me to pair a recipe with semi life-changing news and I wasn't going to ignore it, so here I am rambling on in this post just to get it out there.
I should mention I'm doing fine. It was a tough transition at first because I worked at this company for about eight years and I'll miss it a lot, but I'm also excited about the idea of what's next! Do you know what's next? Cause I don't! 😉
In all seriousness, I'm still figuring out what the next step is. I'm currently looking for a job that will be more in line with what I do on the blog (content creation, social media managing, etc). Of course, if my dreams would just come true right now, I'd be able to work on the blog full time and that'd be that, which brings me to traffic/income reports...
I'm lazy and terrible and haven't done them in a few months. I have no good reason as to why I stopped. I actually really enjoyed working on those, but it doesn't take much for me to lose my focus and procrastinate a bit (this is why I started using asana). But they are back on the list!
SO. Starting very soon, you'll be seeing a lot more from me. Now that I got to ramble a bit in this post, I feel good about moving forward with the blog and sharing tasty recipes with you again.
I missed you. See you again real soon. <3