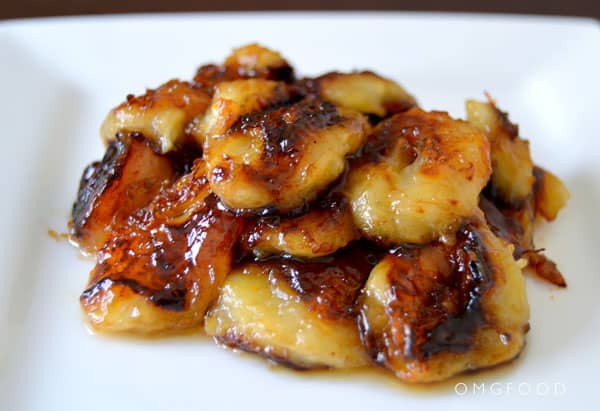 I worked from home yesterday and whenever I do that, I tend to get into a snacky mood. I had eaten leftover chili for lunch, and I was craving something sweet after that. I've been kind of overdoing it on the sweets lately (sometimes, I just can't help it), so I wanted my snack to be a little bit healthy. I forced myself to avoid the ice cream and mochi in the freezer. That was difficult.
I had some ripe bananas, so I thought of what I could quickly make with those to satisfy my sweet tooth. I wanted a break from my usual smoothies.
I then thought of my birthday dinner from last month. A few of us went to Fogo de Chao, which is this amazing Brazilian steakhouse. That was my first time there and definitely won't be my last - their food was seriously out of this world. Well worth every penny. Seriously, I think about it a lot.
We stuffed our faces with so much meat. I don't know how we managed to do it, but we saved room for dessert.  Look, they made the plate all pretty-like!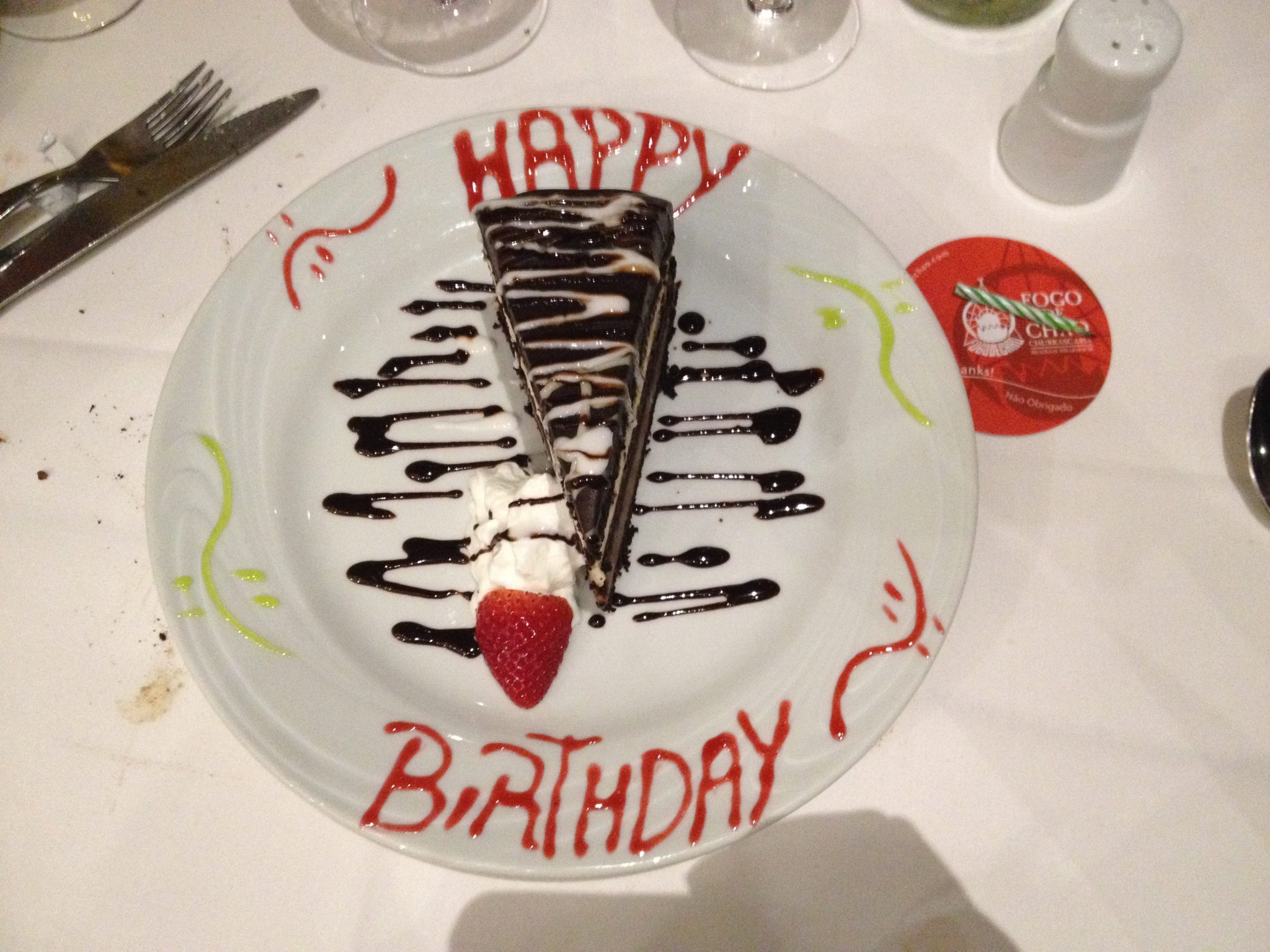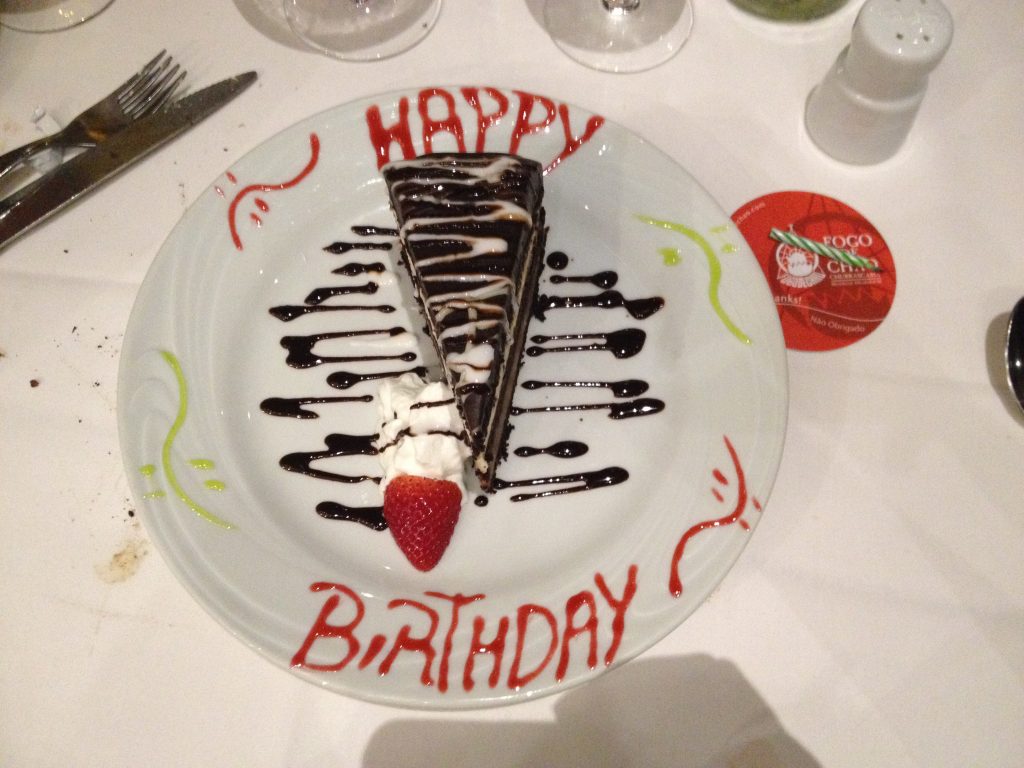 The main reason you'd want to go there is for their various selection of super delicious meats, but they also have a killer salad bar and side dishes. One of the sides I fell in love with was their caramelized bananas. They served the bananas on a small platter, whole. My guess is maybe they baked them, but for now, that remains a mystery. All I know is they were good. So good.
One day, I'll try to recreate how they served it, but for this snack, I was on a mission to make something tasty and fast, so I could get back to doing my work thing. In about five minutes, I had a delicious food that could either be a snack, side dish, or dessert. Not too shabby!
I do my very best to limit refined sugars, so for this recipe, I used coconut sugar. It's a favorite staple of mine and it's low glycemic!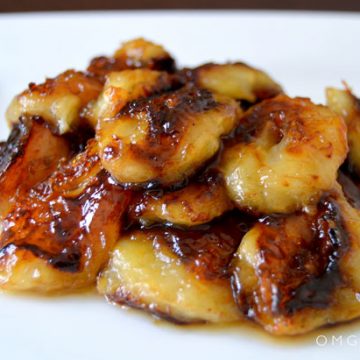 Ingredients
2

ripe bananas

1

tbsp

coconut sugar

,

roughly

½

tbsp

grass fed butter

,

unsalted or coconut oil
Instructions
Slice the bananas into coins and sprinkle with coconut sugar on each side. You may end up using about a tablespoon or less.

Melt the butter over medium heat and add in the bananas. Cook for 3-5 minutes, until they are golden. Keep a good eye on them, so you don't burn them!

Flip the bananas and cook for 1 minute longer.

Devour.
Notes
1. You don't need super ripe bananas to make this.
2. Use this as a dessert topping; it'd go great on some ice cream!