Melitzanosalata is a Greek dip made with eggplant, crushed garlic, grated onion, chopped parsley, and extra virgin olive oil. It can be flavored with red wine vinegar or fresh lemon juice, depending on preference. It's typically served as a meze with crusty bread.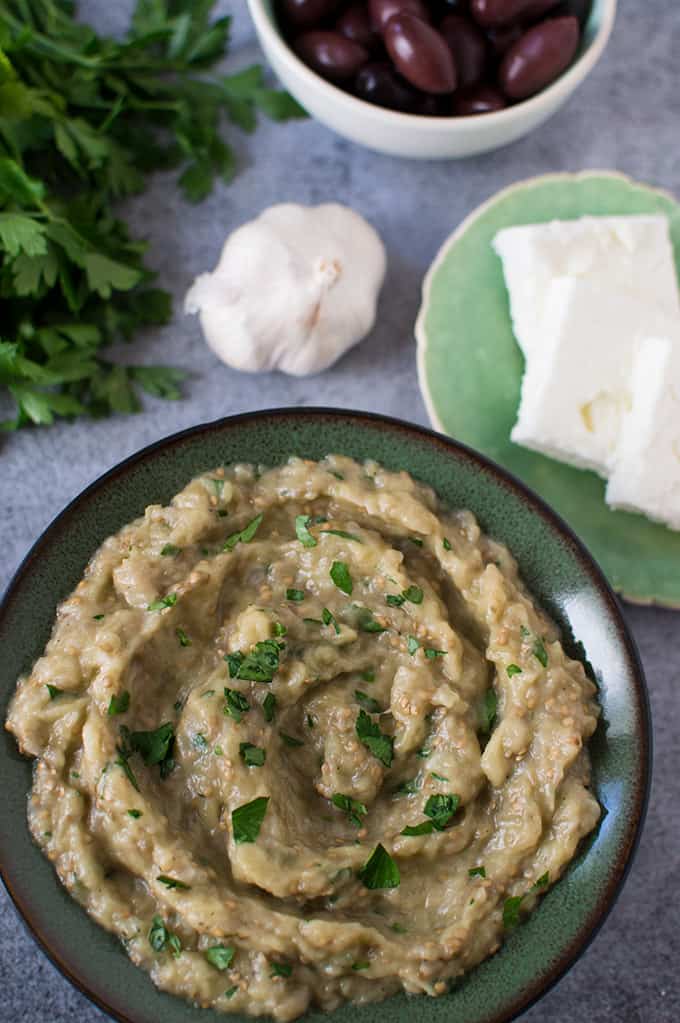 Happy Monday, friends!
I've missed you. How are you doing? I've been super busy lately, but in a good way, I think!
If you caught my last post where I reviewed Rumiano Cheese, I talked a little about how I picked up a part-time job and it involves working with lots various cheeses! The plan for the Rumiano review came before I found the job, but it seemed rather fitting the two ended up tying in together in some way. In addition to the cheesy part-time deliciousness, I also picked up some freelance work. It's all been very awesome and exciting because it's nice to work again. You know what else is nice? Making some money. Now, instead of ripping all of my hair out, I'm only ripping out a small portion. Things are still slightly stressful, but only slightly at this point. So you know. Progress!
With all of this excitement going down, I should have more stability and consistency in my life, which hopefully means more recipes for you! I've been so sad about not being able to share as much as I've wanted to on the blog lately and I really, really want to change that. Thanks for always coming back to my little home, especially when my schedule gets so ridiculous and I don't publish anything for a whole month. You're insanely awesome and I wouldn't be doing this without you. I appreciate you. <3…