Cherry spoon sweet (also known as cherry preserves) is a popular Greek dessert that is traditionally served on the spoon with an ice-cold glass of water and/or a cup of Greek coffee. It can also be used as an ice cream topping, cake topping, or Greek yogurt topping!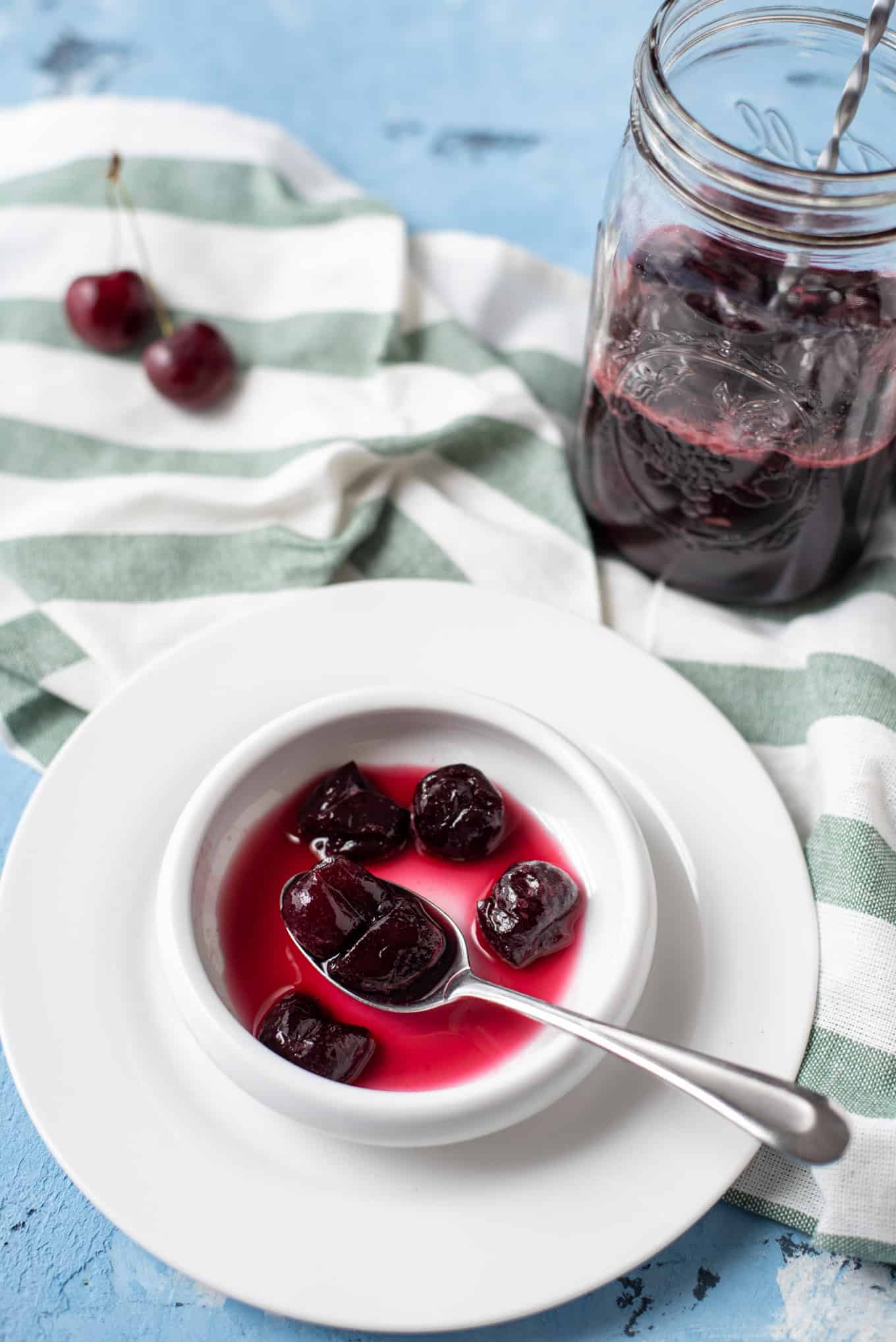 Yes, I know it's September and yes, I know it's not cherry season anymore, but I'm here to break the rules, friends! And I'm not sorry about it. Not even a single bit.
I want to talk sweets with you; specifically, spoon sweets! Spoon sweets are a popular form of Greek preserves. Traditionally, a small amount is served on a plate and you eat it with…wait for it…a spoon! It's also customary to serve spoon sweets with an ice-cold glass of water. A cup of café (Greek coffee) can also be served with it as well.
There are various spoon sweets you can find in Greece. Arguably, the most popular kind is glyko vyssino (sour cherry spoon sweet, pronounced glee-KOH VEE-see-noh), which is what I originally wanted to do for this blog post. However, the sour or tart cherry season is super short and when I was planning this post back in June, I had just missed those cherries at the farmers' market by a week. So close, yet so far.  Maybe next year I'll be so lucky. ;)…