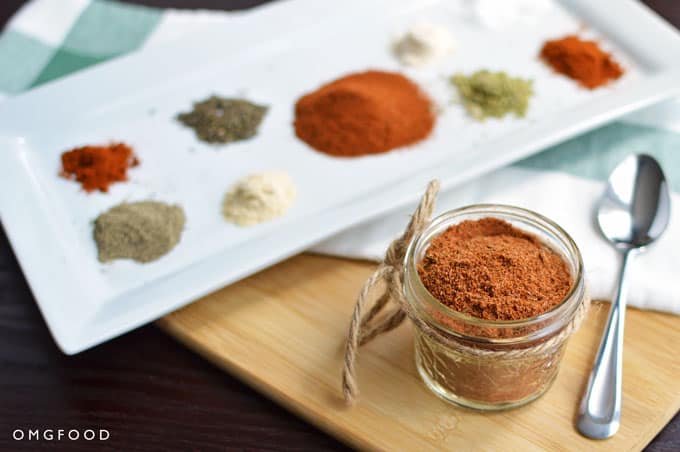 Happy Tuesday!
Two things.
1. Today's post is going to be a pretty short one! I had to work late all of last week, so that made keeping up with the blog a little tricky. I was so tired by the weekend that I decided taking it easy was best. I'll be back to a normal schedule soon. I just need to catch up with cooking and photo-taking at this point! Also, I could use a clone of myself.
2. Today's post is partly a clean-up from another old post. Back when I shared my blackened chicken alfredo with zucchini noodles recipe, I provided two separate recipes in that one post. I wanted to take the blackened seasoning away from that to give it its own post because blackened seasoning is good on other foods too!
Also, going back and reading what I wrote in older posts is a little nauseating; I always cringe at how I worded things. I wonder if I'll feel the same way about this post next year! 😀 Though what's also funny is how back when I first launched the blog, it was gluten-free and "paleo-ish." It's funny how things have changed. Browned butter spaghetti and mizithra, anyone?
Moving on.
If you're like me and keep lots of spices and dried herbs around, making your own spice blend is super easy. Buying premade is great as long as it tastes good and has real ingredients in it and all, but I think it's more fun to make your own. It's also nice to control how much of something you'd want in the blend, whether you want it to be salty or have no salt at all or super spicy, etc.
It also requires very little work. You measure spices into a bowl, stir it all together, and store it away! Easy peasy.
Blackened seasoning is one of my favorite spice blends and I tend to always use it on chicken over alfredo (sometimes zucchini noodles, usually fettuccine), but this spice blend also goes great on shrimp and fish! Blackened tilapia? Oh, yeah.
There are other foods you can use this spicy seasoning on! What are some of your favorites?
📖 Recipe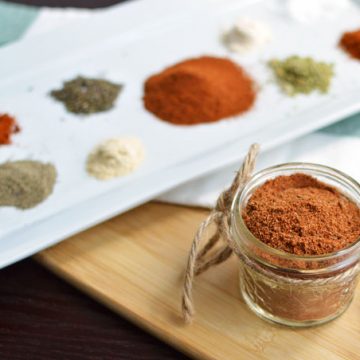 Ingredients
2

tablespoons

Hungarian sweet paprika

2

teaspoons

garlic powder

1½

teaspoons

onion powder

1½

teaspoons

kosher salt

1

teaspoon

black pepper

1

teaspoon

cayenne pepper

½

teaspoon

hot paprika

,

optional

½

teaspoon

thyme

¼

teaspoon

Greek oregano

,

or ½ teaspoon regular oregano
Instructions
Add spices to a small bowl and mix to combine.

Store in an airtight container and keep in a cool, dry place.