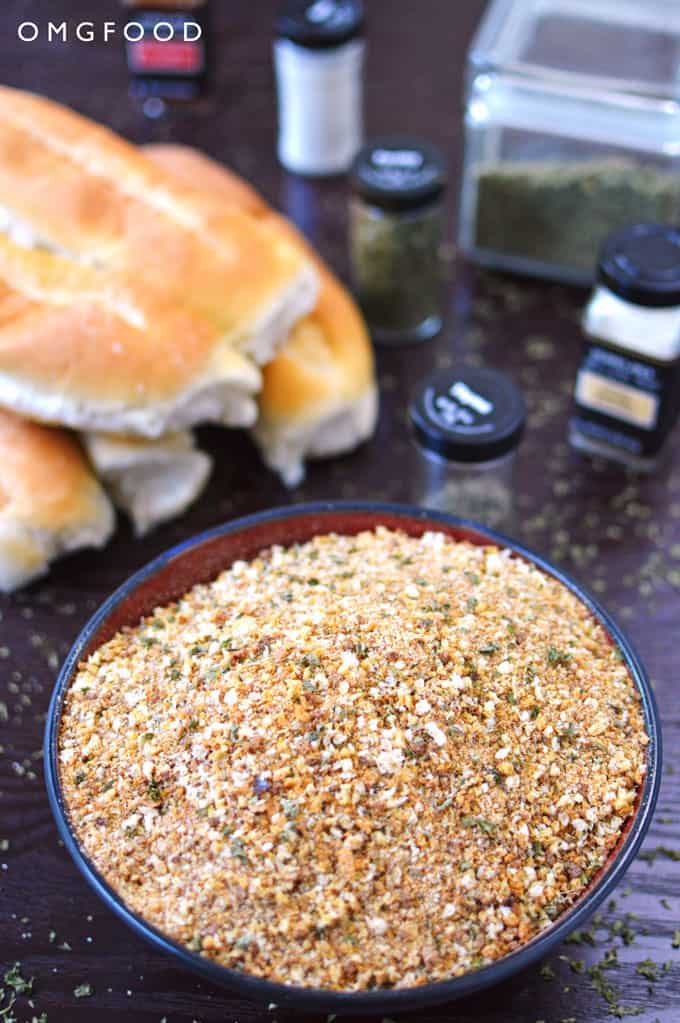 You guys. It's the end of July.
That means summer is kind of almost over and you know what? I'm not into that one bit. Summer is my favorite season and I feel like I haven't had enough time to really enjoy it. I need to fix that as soon as I can! More beach time, please.
This weekend flew by. I fit in a solid few hours playing Splatoon on Saturday and it was the most amazing thing. I don't remember the last time I was able to sit down and actually enjoy some gaming time that was longer than 30 minutes. Also, I've gotten a lot better at that game. It's so much fun. I also got a lot of cleaning done and went out for dinner with Jason and his family for his brother's dinner, so it wasn't a completely lazy day, but it was all around a good day.
Sunday was a different story. I think I got a chance to relax at about 8:30pm. Most of the day was blog planning and I got to squeeze in a few photo sessions for upcoming posts. One of those sessions? Seasoned bread crumbs, yay! But more on that in a minute. I want to talk about something else I'm working on in the test kitchen! And that's homemade marshmallow sauce. 
I've made this marshmallow sauce two times now. The first time, I decided to use a combination of honey and a simple syrup. It was pretty good, but the honey taste was too strong, so I decided to try again. The second version came out a lot better, though it still needs some slight tweaking, so sometime this week (I hope), there will be a version 3 and if it goes the way I expect, that will be on the blog soon! I really needed to share that. I love marshmallow fluff, so to have a homemade version will be the best and worst thing. I have a huge sweet tooth, so this is borderline dangerous.
Okay, now that I got that out of the way, let's go back to the topic at hand, yeah? Seasoned bread crumbs! "Why bother?" you might ask. Many reasons! A lot of pre-seasoned bread crumb blends out there have a lot of funky, questionable ingredients in them and are super packed with sodium. Controlling what you put into your food is a pretty great thing, in my opinion. Plus, it tastes better and is cost effective.
You can easily make your own bread crumbs if you dry out old bread and throw it in the food processor. I'm not talking about that packaged pre-sliced sandwich bread you get in the bread aisle. I'm talking good quality bread from the bakery. A place where real ingredients are put into that bread!
You can also buy bread crumbs from the bakery! If I don't have dried out bread at the ready, I get my bread crumbs from Russo's, which is a local market and one of my favorite places in the world. Their ingredient list is very short; about five ingredients total and I pay $2 for ~5 cups worth of bread crumbs.
You can find good quality bread crumbs at the grocery store without all that bad funk, but you might pay extra for it. Making your own seasoned bread crumbs is a five minute job and it will keep for a long time in an airtight container. I have a ridiculous abundance of mason jars for some reason, so that's what I use to store a lot of my pantry items, including these crumbs!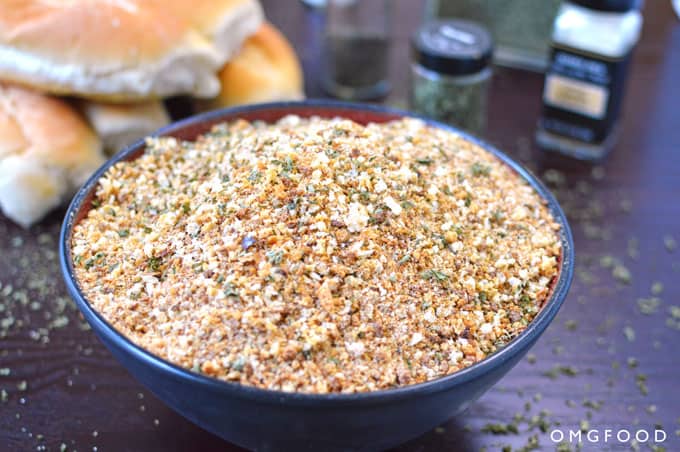 📖 Recipe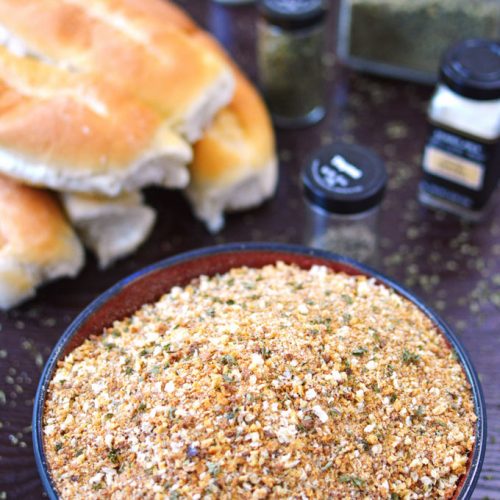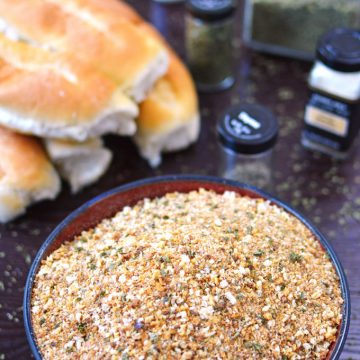 Ingredients
5

cups

plain bread crumbs

2

tablespoons

dried parsley

1

tablespoon

dried Greek oregano

½

tablespoon

dried thyme

½

tablespoon

dried basil

2

teaspoons

garlic powder

1 ½

teaspoons

onion powder

1

teaspoon

black pepper

½

teaspoon

cayenne pepper

,

optional
Instructions
Add bread crumbs to a large bowl.

Add spices to bread crumbs and stir to combine.

Store in an airtight container.