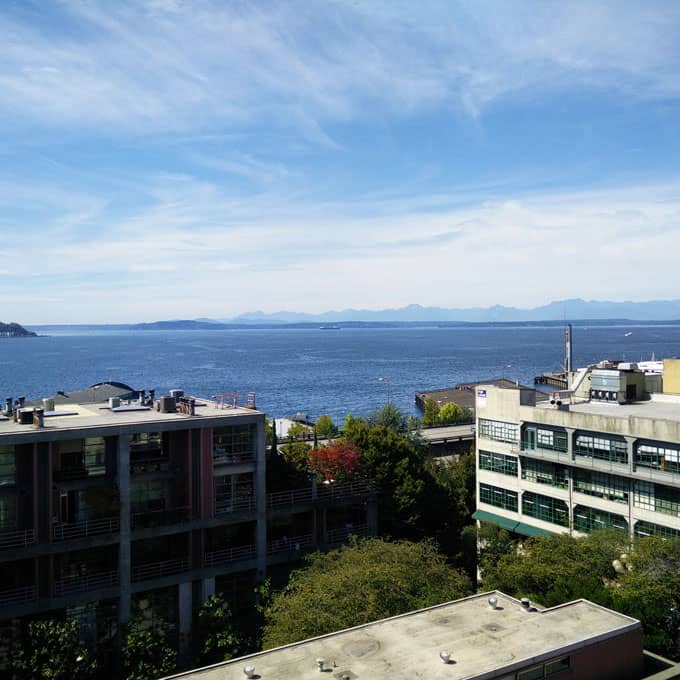 I can't even. I don't. Wha? Um. Words. Ha ba ba? Blergh. Ftttttzzzz-
That is how my brain functioned every night after working a full day at PAX.
In my last post, I mentioned I was in Seattle for work! Rock Band 4 is coming out really soon (October 6th, to be exact) and I flew out with a bunch of awesome co-workers to work the event, showing off new features in the game, answering questions about the game, etc. PAX is basically a huge gaming festival and the event is hosted in a few cities across the country, with one being all the way in Australia, and thousands of people attend. Seattle is the birthplace of the festival and so it's normally called PAX Prime. I usually go to PAX East because it happens right in my home city, but I never pass up an opportunity to travel with awesome colleagues to show off the games we work on. It was my first time in Seattle and I was able to enjoy a little of the city by exploring some before giving all of my energy to the convention.
Working events like these is rewarding and so much fun, but it's also super exhausting! That's why I took a week off from posting on the blog. It involves long days of being on your feet and your brain being turned to mush each night. A friend who was working the convention with me shared this hilarious and ridiculous video and it was all I could refer to every day. I laughed so hard watching this and watched it repeatedly. I have a ridiculous sense of humor and would have found this hilarious even if I wasn't suffering from PAX brain and working in the west coast on east coast time, but I think the combination of it all amplified the hilarity by ten and I totally took a break from writing this to watch it again.
Anyhoo, you won't find a recipe in this post today, though I'll have one posted later in the week, but here are a bunch of photos of food I ate, places I saw, and of our booth at PAX. Not necessarily in that order. Also, I took most of these with my camera phone and some I snagged from my friends' phones, so the quality of these photos won't be amazing, but they will get the point across. <3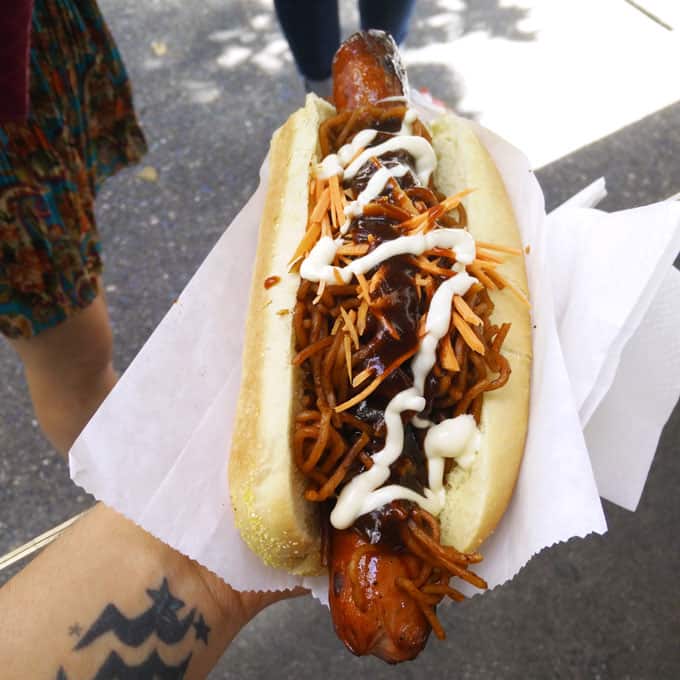 This right here is a yakisoba hot dog from Beko Gourmet Hot Dogs - a food cart on 2nd and Pike. There was one dude manning the cart and these hot dogs were amaaaaaazing. I landed in Seattle at 10am and had most of that day to do whatever, so a few of us ventured over to this food cart. So, so good.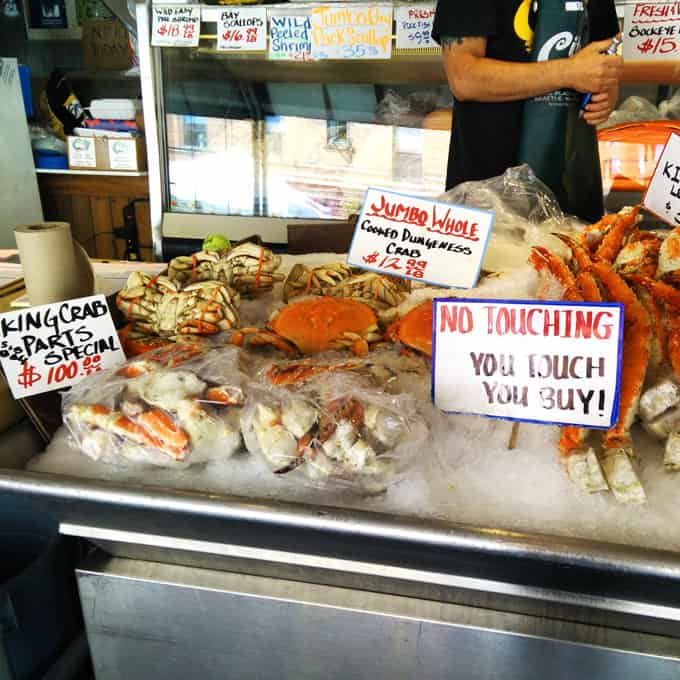 We also walked down to Pike Place Market and sampled more food, like pork buns and a super gooey cinnamon bun. I didn't take photos of those because they just went too fast. I did take a picture of all these crabs though and I really wanted to eat them all, even though I was so full. The market was really awesome; full of vendors selling all things from food to leather goods to handmade plates and bowls. I actually bought a few small pastel colored plates that will probably make their way to some food photos soon!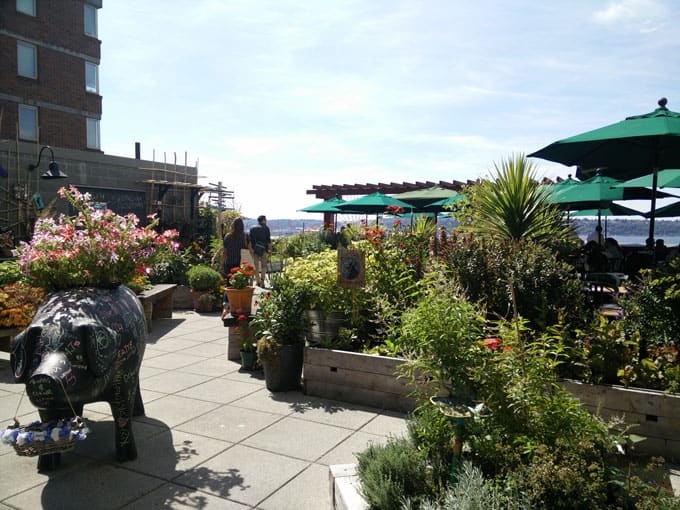 As we continued to walk through Pike's, we went out this door and suddenly, we were in this gorgeous outdoor space known as the Pike Place Urban Garden. There were delicious looking crops growing all over the place. Jalapeños, tomatoes, herbs. The view was gorgeous; the patio was overlooking the bay (first photo in this post up top). Just so pretty.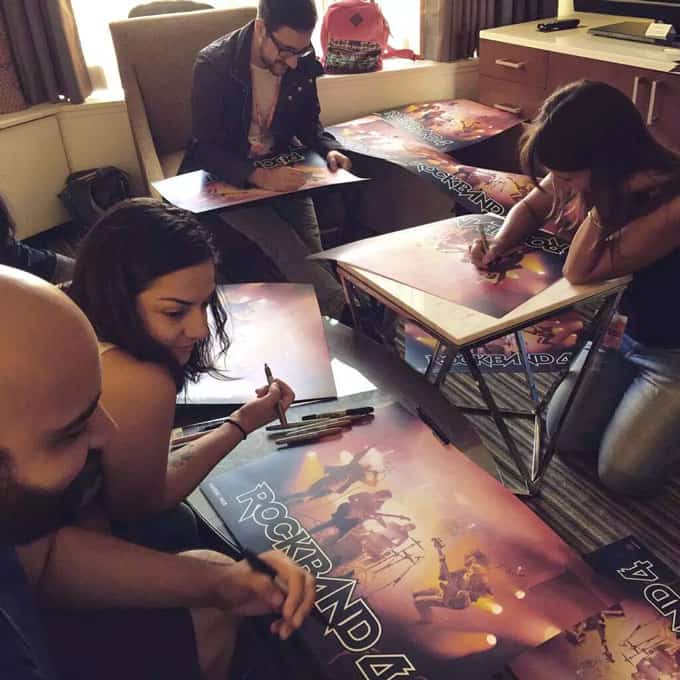 After venturing, we went for some coffee and headed back to the hotel to meet with other co-workers who flew in. Then, we got to work! All of us have had a part in creating Rock Band 4, and so we signed these posters to give to people who preordered the game at our booth. I think my signature changed a good handful of times that day.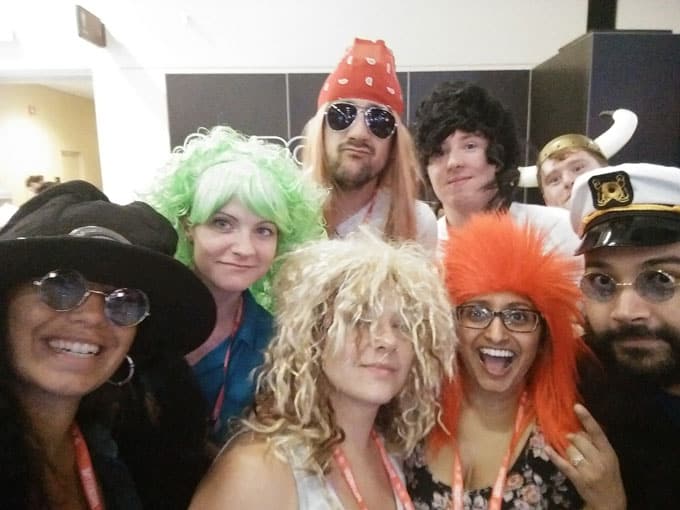 The next day, we headed to the convention center to set up our booth, which involved setting up our consoles with the instruments and of course, opening a bunch of ridiculous and amazing props for fans to wear while they played our game. We had a photographer on site taking pictures of every group who were on stage. Naturally, we had to test out these props to make sure they were in good working order. I think I could rock the blonde look.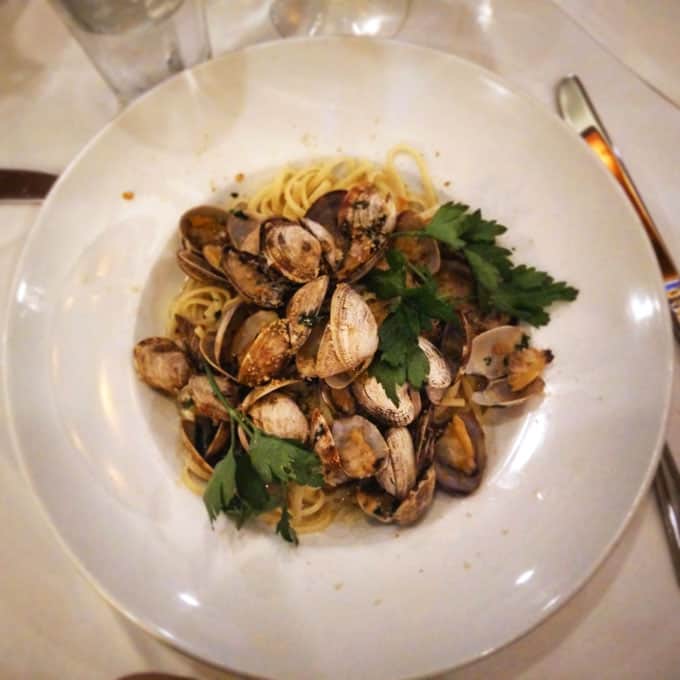 After that day, time was just a blur! We worked, we ate, some partied, some went back to the hotel to sleep (I may have been in that group for most of the trip). Dinner after our first full day at PAX was at Tulio and this is linguine and clams. I also had a glass of sauvignon blanc with it. Deeeee-licious!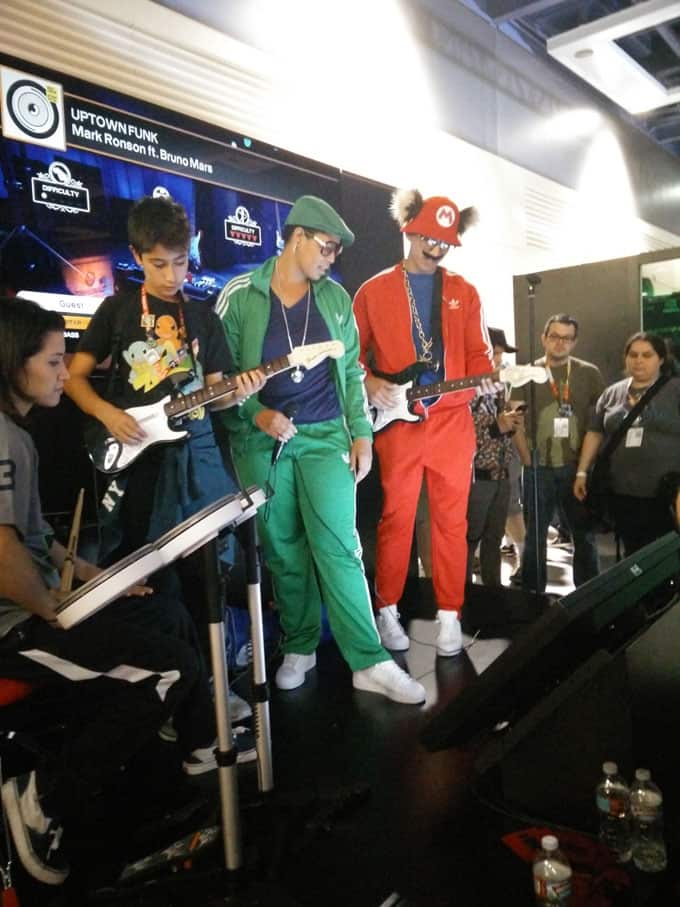 This is Day two or maybe three at PAX (it's a four day event) and this is a RUN-DMC-esque duo rocking some Mario and Luigi cosplay and they performed Uptown Funk. I really wish I had recorded video of their performance. They were so great and fun and totally rocked it.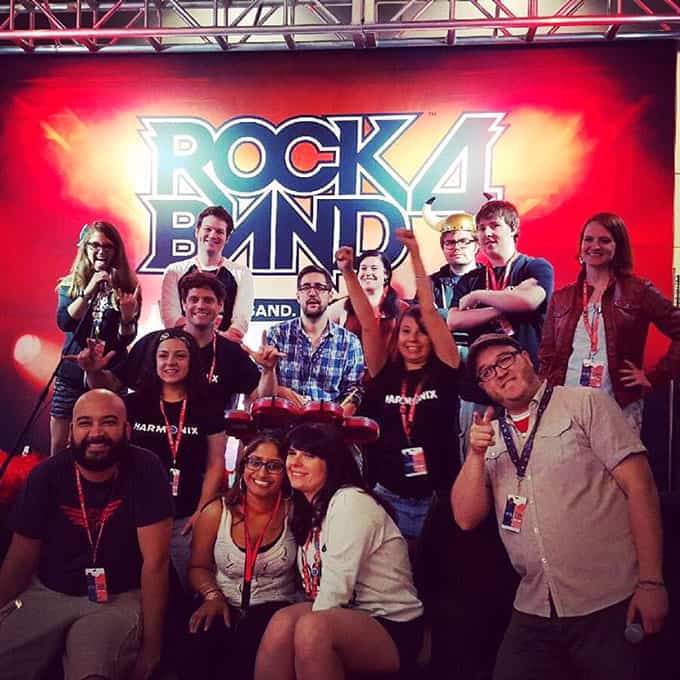 At some point, PAX came to a close! Then we all gathered together and took a group photo. After that, we packed everything up. I am mostly sure I smelled like funk at the end of each night. Actually, I'm pretty sure we all did. Showering nightly was necessary.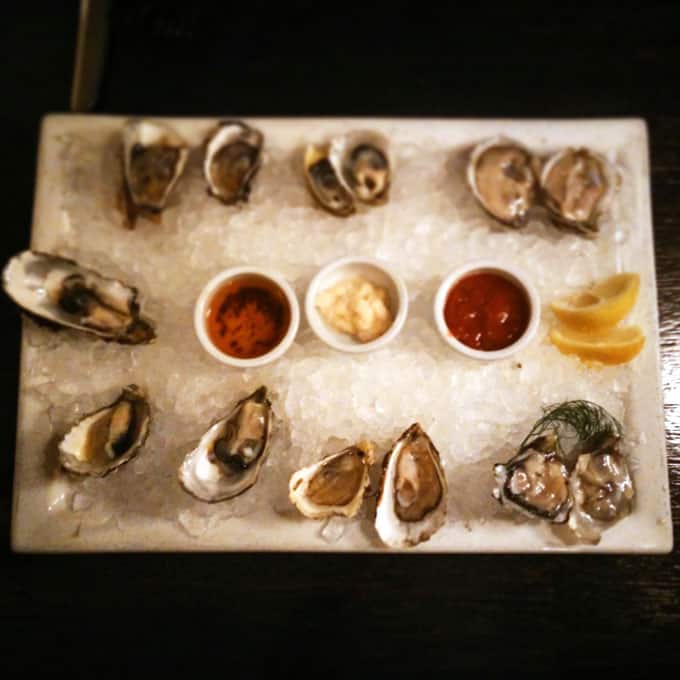 To celebrate a successful PAX, I went out for a top notch dinner at The Brooklyn Seafood, Steak & Oyster House (care to say that five times fast?) and hot damn was everything delicious. A friend and I shared a dozen oysters to start. I was in heaven. <3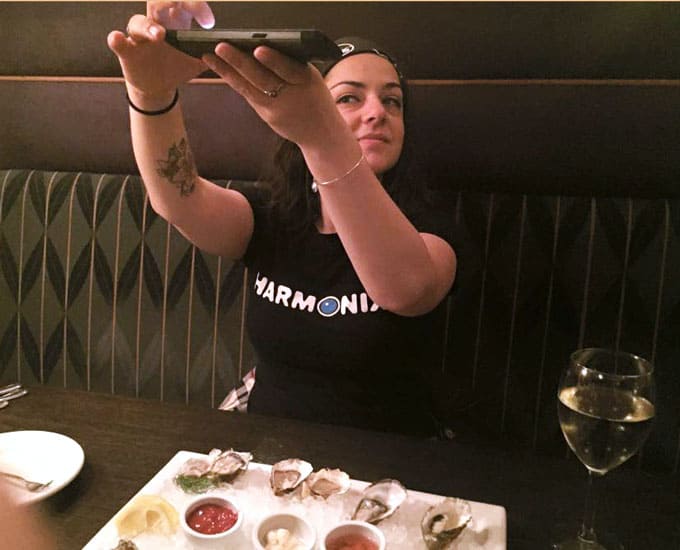 And this is a photo of me taking a photo of the oysters for Instagram.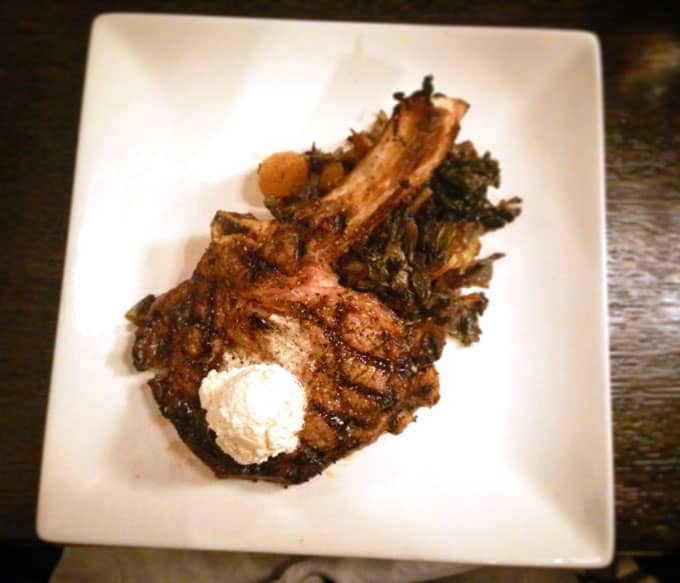 And this right here is the best steak I had in a while. A ribeye cooked medium-rare served over roasted vegetables and topped with a smoked marrow butter. Everything melted in my mouth. I friggen love a good steak. We also shared some crème brûlée, but I managed to miss taking a photo of that one.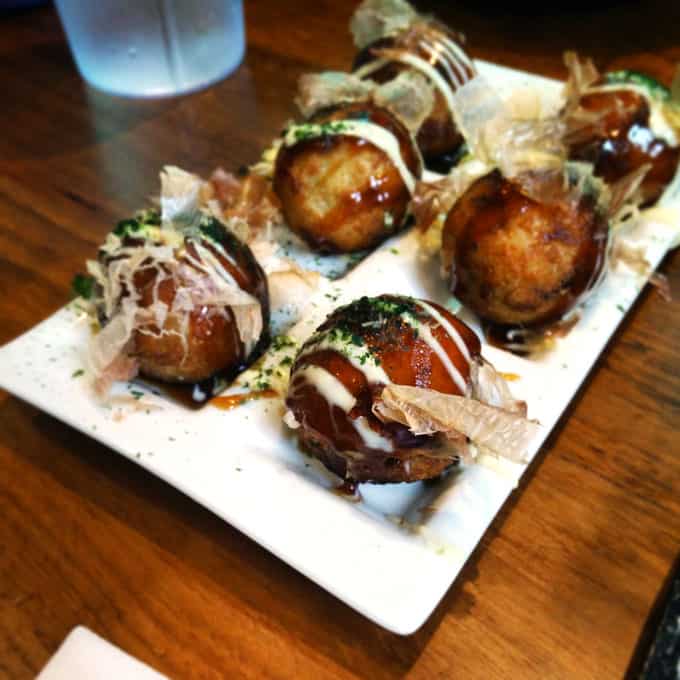 That awesome steak dinner was supposed to be my last, but due to some craziness, I missed my flight back to Boston the next morning. Long story short: the security line at the airport was...interesting. A couple colleagues and I showed up an hour and a half before take-off, but we managed to miss our flight regardless. There were very long  single-filed lines at various checkpoints through security and they didn't start branching those lines out a bit until we were in line for more than an hour in. And asking agents who worked there for help did us no good. The good thing about all of that though is I got to take a red-eye flight out later that night with other friends scheduled on that flight and we went out for more tasty food. We went to Kukai for amazing ramen and got some apps to start. One of which is this takoyaki, which are octopus dumplings with so much deliciousness.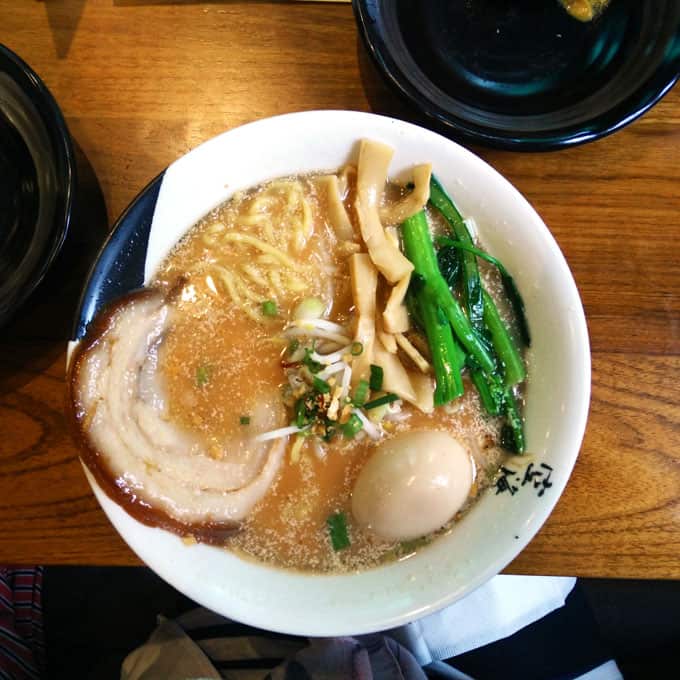 And this ramen was some of the best I've ever had. I went with the spicy ramen and added a seasoned soft-medium boiled egg and upgraded my pork topping to fatty pork belly chashu. It's actually hard for me to say whether this was my favorite meal in Seattle or the steak was because both were so damn good, but I might have to say it was the ramen because you can get a killer steak at any great steak house, but not every ramen shop has amazing ramen!
After delicious ramen, my friends and I went for a manicure and pedicure and went for the deluxe package which included massage. It was all so necessary after such a long week at PAX!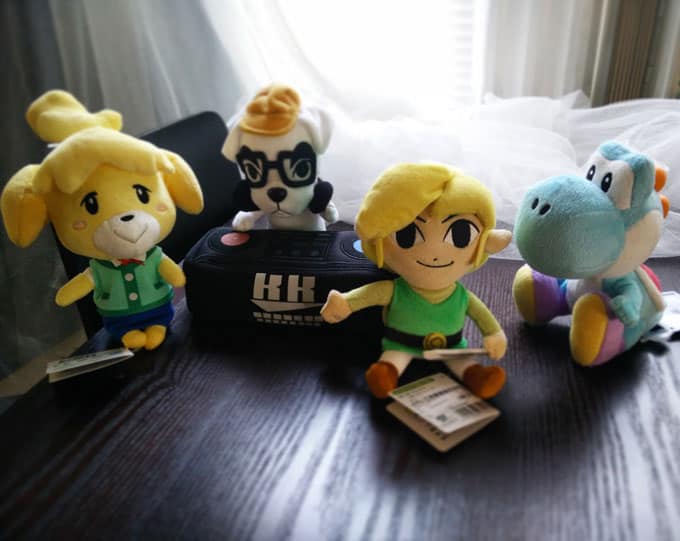 Oh, and I purchased a few things at PAX for my nerdy side because of course I did.
After PAX, I flew home and basically slept for two days. I was supposed to go back to work at least one of those days, but I just couldn't function. Jason was also traveling for work, though he went to an event in Vegas. He came home the day after I did, then we spent Labor Day Weekend in New Hampshire with a bunch of friends camping in the woods. I turned off my phone for most of the time there (I barely had reception to do anything anyway) and it was a fitting way to recharge and enjoy a long weekend.
And now, I've got a lot of cooking to do because who wants to read about silly work trips and nerdy things when there are recipes to be shared!?