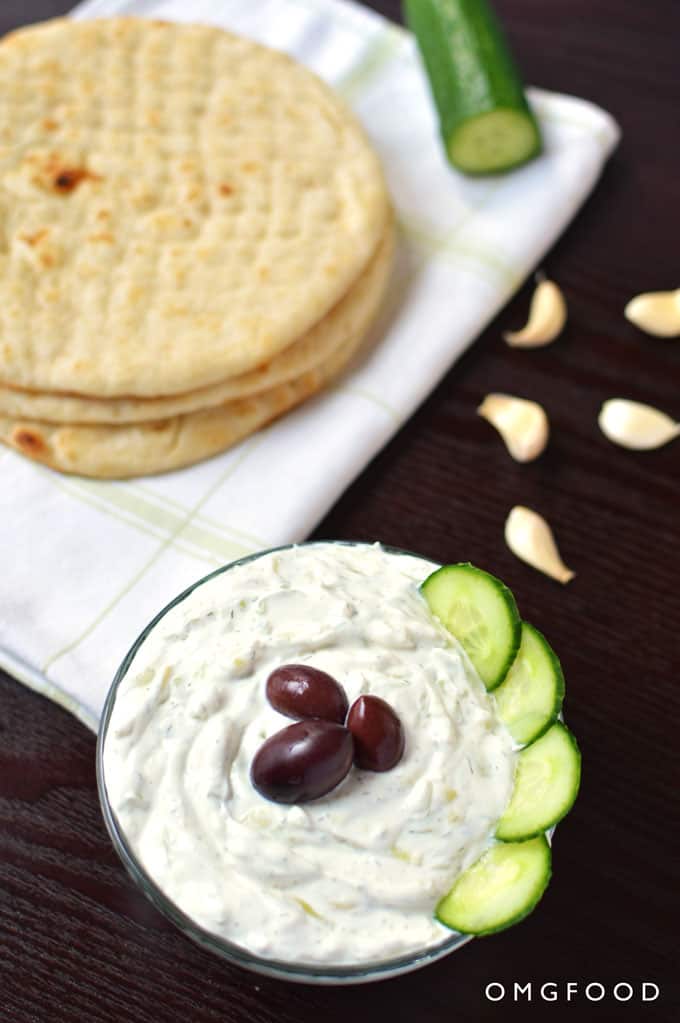 Oh, hey! I'm writing to you from a plane! I'm headed to Los Angeles for work. I'm pretty excited about it.
A lot of you know this already, but when I'm not working on this food thing, my full-time-40 hour-per-week-money-making-job is in video games and I'm headed to E3 to show off Rock Band 4 to the world with a bunch of co-workers! You should pre-order it because it's going to be awesome. Just saying.
Also, I love technology. Writing a blog post from a plane while flying somewhere over Kansas is pretty awesome. Especially because I'm going to publish immediately! Just like that; a recipe to be shared with the whole world via Virgin America Flight 363. I'm into it.
My original plan was to write this ahead of time and schedule it for Friday, but I figured Fridays are already exciting on their own for the most part, right? It's the day before the weekend, so you're already stoked for that! And that's why I'm sharing this recipe with you today. Monday needs to live a little.
So anyway, today, I'm sharing tzatziki! One of my favorite Greek dips. It's great for dipping whether you have pita bread or pita chips and of course, a huge reason why gyros and souvlakia are delicious. 
To make this, you want the thickest Greek yogurt you can find and don't skimp for the fat-free stuff. Go for full-fat, or at the very least, 2%. I beg you. Fat-free yogurt has no place in tzatziki.
If you can't find Greek yogurt at the store, you can make your own by buying plain yogurt and straining it in a cheesecloth! That's what my parents and Grandparents used to do. Me? I purchase my yogurt from a local store called Sophia's Greek Pantry. It's homemade and the best yogurt I've ever had. I pretty much buy all my Greek goods there (Boston people: if you haven't checked this place out, do it)!
Tzatziki is really easy to make, but it requires a tiny bit of patience. You have to strain the cucumber to sweat out the moisture, for one thing (otherwise, you'll have watery and gross tzatziki). I sprinkle it with salt and let it sit over a bowl for at least twenty minutes. Then, I add the strained cucumber as is to the bowl with other ingredients. Lots of people will suggest you rinse the cucumber and dry it up after. I find that to be a waste of time for this recipe. Certain foods require you to rinse the salt and dry, sure, but for tzatziki, I find that step is totally unnecessary. Unless you're sprinkling a ton of salt for some reason and if that's the case, no need. I use one teaspoon of kosher salt and that is plenty to work the magic for one English cucumber. And yes, do use English/European style cucumbers for this!
The other part that requires patience is just letting it sit for a little while to allow the flavors to meld. I mean, this step isn't necessary, per se? But I highly encourage it! I find it's especially helpful if you are using fresh dill and not dried. You want those flavors to blend together!
You know, just talking about tzatziki makes me want to eat some. I'm making it again as soon as I get back to Boston.
By the way, be sure to keep an eye out for my next post on Wednesday. Seeeeecrets.
Started this post in Kansas and ending it in Colorado. Not too shabby. Less than 2 hours until Los Angeles!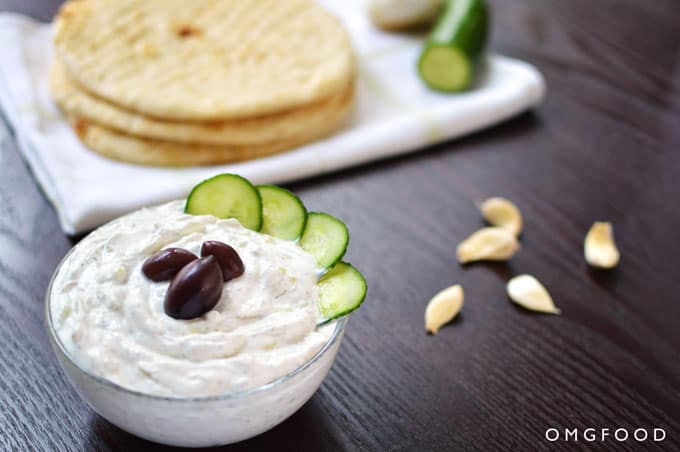 📖 Recipe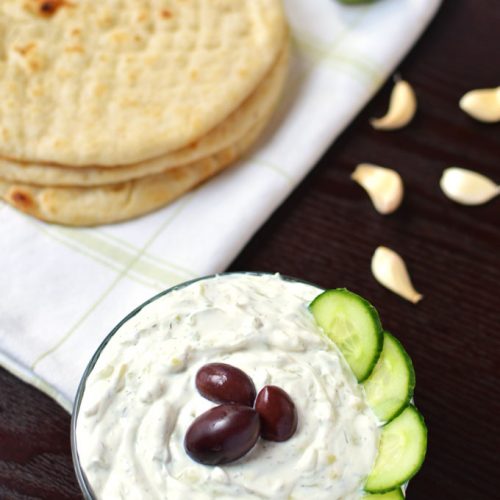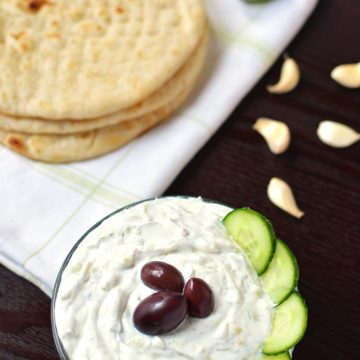 Ingredients
1

english cucumber

,

peeled (I go with one that's about 12" long)

1

teaspoon

kosher salt

2

cups

full-fat Greek yogurt*

1-2

garlic cloves

,

peeled

1

teaspoon

dried dill or 2 tablespoons fresh dill

,

chopped

1

tablespoon

extra virgin olive oil

1

teaspoon

red wine vinegar
Instructions
Grate the cucumber into a mesh strainer. Sprinkle with salt and let sit in the sink or in a bowl to sweat out the moisture for at least 20 minutes.

While the cucumber is sweating, prepare the rest of the dip.

In a medium bowl, combine the yogurt, dill, olive oil, and vinegar.

Prepare the garlic by either crushing it with a knife or using a microplane to grate it into the yogurt mixture. Add to the bowl.

Add the strained cucumber to the yogurt mixture and stir until combined!

Taste and adjust seasoning if necessary.

Place in the fridge until ready to use. I recommend you let it sit for at least a couple hours to allow the flavors to meld.
Notes
2% yogurt can be used in place of full-fat, but I don't recommend fat-free. Tzatziki is best when made with creamy, thick Greek yogurt. Plus, you want that flavor!