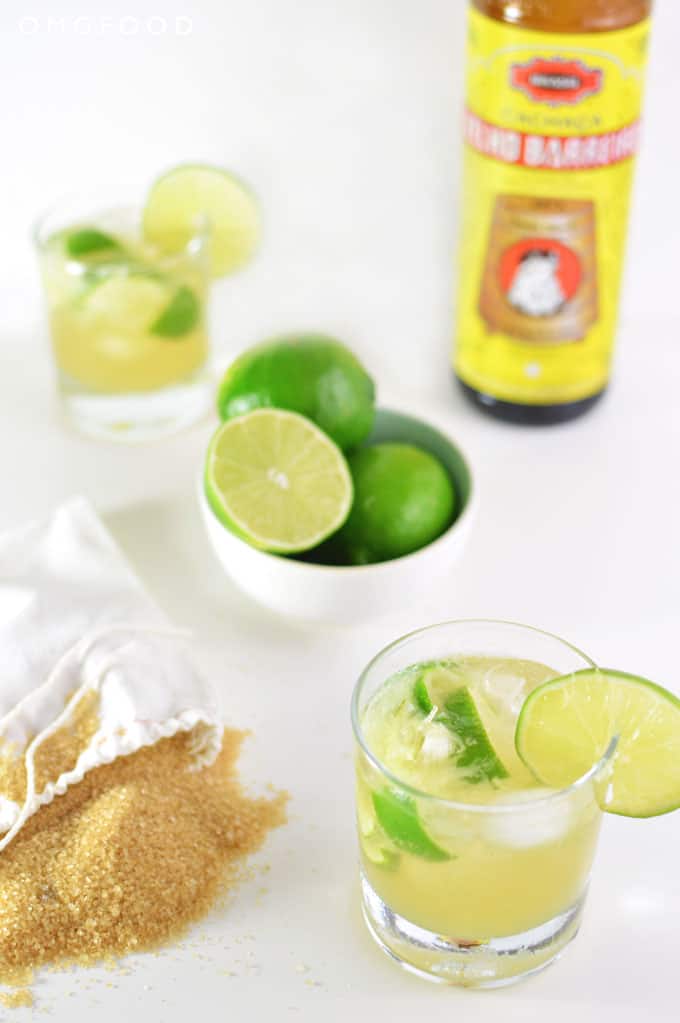 It's hump day! You know what's good for hump day? Booze. You know what I like to recommend for hump days in the summer? Caipirinhas (which is also booze)!
Caipirinhas are delicious cocktails that are usually made with cachaça (a Brazilian distilled beverage made from sugar cane juice), fresh lime, and sugar, though there are other variations using different fruits. This is the "popular" cocktail you will find at most bars and such.
I had my first taste of a caipirinha at Fogo de Chão on my birthday last year and I was instantly in love. It was sweet and full of citrus flavor. Since then, it has become one of my go-to cocktails to make at home, though I make mine less sweet because I like to watch how much sugar I put in my food and drinks (sometimes).
Speaking of sweet, I believe this is the first recipe on the blog where I list sugar as an ingredient instead of maple syrup, coconut sugar, or honey! Granted, it's cane/turbinado sugar, but that's still sugar!  And that's all I have to say about that.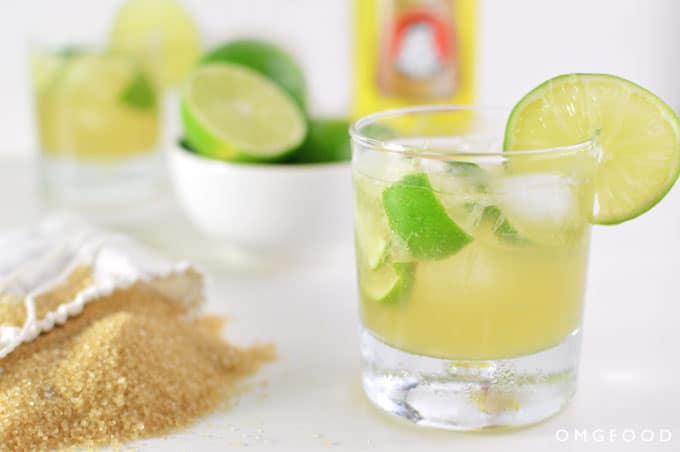 Also, yay for the internet because a simple google search will tell you how to pronounce words such as caipirinha and cachaça. I had a lot of Portuguese friends growing up, so I think I got these words down. Caipirinha is one of my favorite words to say.
You can make this drink a couple of ways. You can crush the sugar and lime in a glass, add your ice and cachaça, and stir. Or you can follow those same steps, except shake instead of stir. I like to shake mine to ensure the sugar melts in nicely, especially because I use cane sugar for this recipe (I use cane and turbinado interchangeably).
If you don't have a shaker, you can use a couple of glasses or cups to do the shaking! Just be sure you don't spill everywhere. Alternately, you can just do the stir method. Don't have cane sugar? That's cool. Regular white sugar will do the trick too.
You should be able to find the cachaça in the rum section of your friendly neighborhood liquor store, but if they don't have it, ask them if they can stock it or order some for you! As far as I know, there is no substitute for this tasty drink.
Also, these suckers are strong and cachaça will kick your butt. Please drink responsibly. <3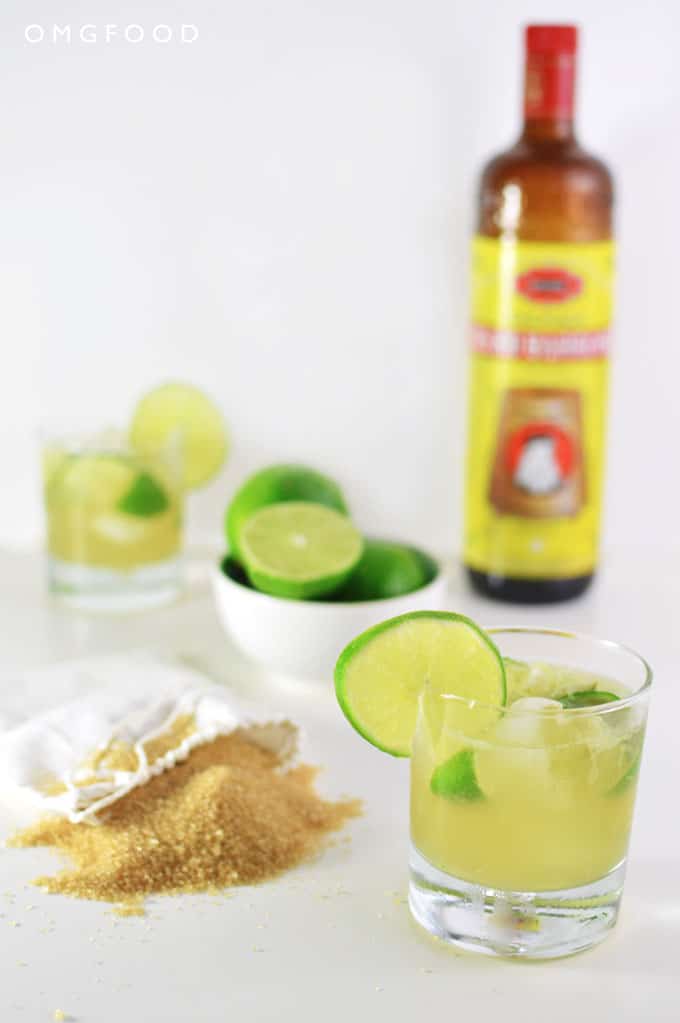 📖 Recipe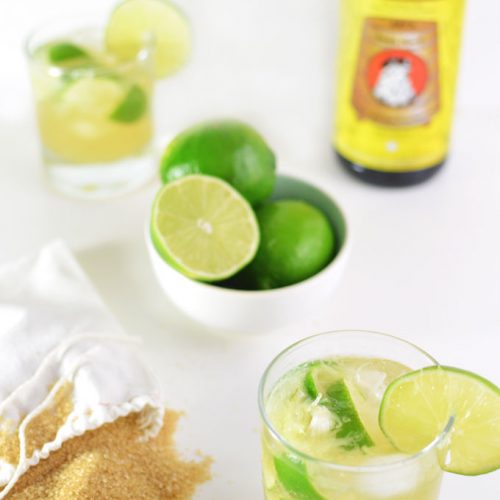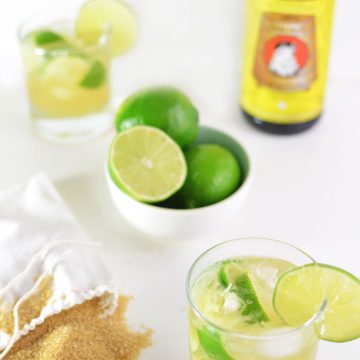 Ingredients
2

ounces

cachaça

½

of a lime

,

cut into 8 wedges

2

teaspoons

turbinado sugar

4-5

ice cubes

1

lime slice for garnish
Instructions
In a shaker, add the cane sugar.

Squeeze juice from 3-4 of the lime wedges. Add all lime wedges to the shaker.

Using a muddler or the back end of a wooden spoon, crush the lime with the sugar, then give a quick stir.

Add ice to the shaker and pour the cachaça over it. Top the shaker with the lid and shake!

Pour the cocktail into a glass, garnish with the lime slice and enjoy!