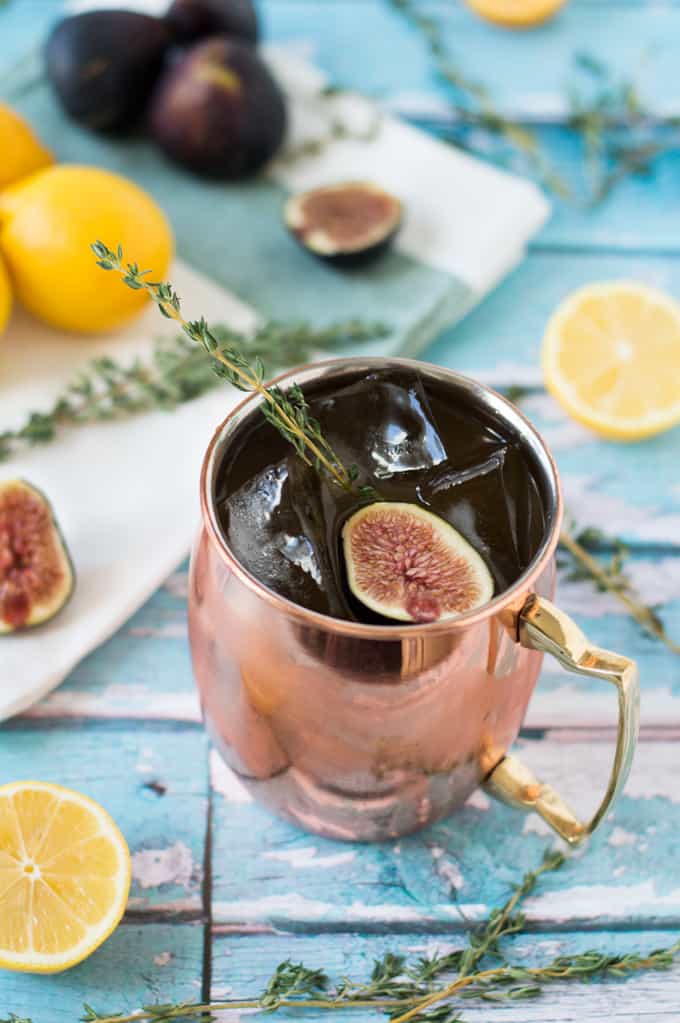 Hello, you gorgeous people!
It's been too long, hasn't it? By that, I don't mean since I last wrote to you. That was last week, silly! I'm saying it's been too long since I shared a damn good cocktail recipe with you. And you know what? I'm super thrilled to finally share this recipe with you today.
Behold: THE MEDITERRANEAN MULE! *choir starts singing, sun shines brightly, dogs are BFFs with cats, cats are BFFs with mice*
This delicious beverage is made with fig vodka, limoncello, and ginger beer. I first had one in Disney Springs when I was down there for vacation a couple months back and I was hooked. The sweetness from the fig vodka, the zest from the limoncello, and the spice from the ginger beer was an amazing combination. I couldn't wait until I made it myself when I got home!
But then I came back from vacation and went back to work only to find out I was being laid off. So the thought of searching for fig vodka was far in the back of my mind at that point.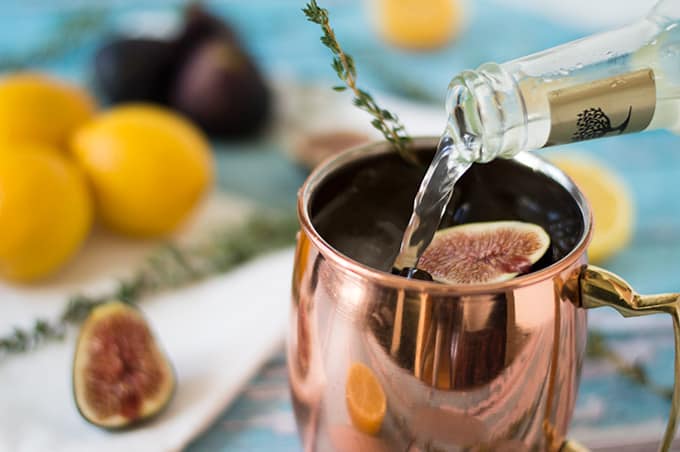 I use an app on my phone to take all kinds of notes. Shopping lists, recipe ideas, and blog planning stuff to name a few. I also use this app to list down ingredients of food or drinks I've had at restaurants or bars, so I can try to recreate them at home. I was doing some note clean-up a couple weeks back and buried deep was a little note that only said, "fig vodka, limoncello, ginger beer."
I immediately added all three ingredients to my shopping list and went shopping the next day. I had never purchased fig vodka before (I didn't even know it existed before having that Mediterranean mule at Disney), but I did some research and found Black Fig, which was apparently founded locally in Boston! It was fate. Or something. Also? It's damn tasty and if you can't find it at your local liquor store, you can order it online. Hell. Yeah.
I picked up some Black Fig, limoncello, and ginger beer and went home to experiment. The end result was even better than the drink I had in Florida. I tested the recipe on Jason and a few friends and we all agreed this drink was a keeper.
Talking about this is making me thirsty and I want to drink another one of these right now! But I ran out of ginger beer and it's after 11 on a Sunday night. Pro-tip: Buy extra ginger beer.
With the warmer weather coming, this drink will really hit the spot. Go pick up the goods and make sure you buy good quality limoncello and ginger beer! It makes all the difference. Trust.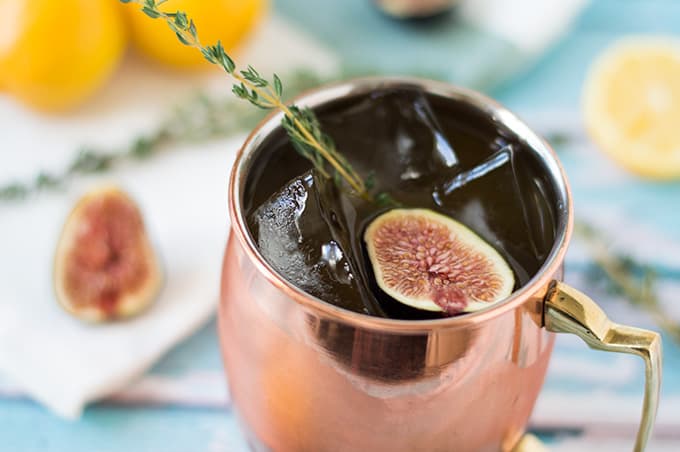 📖 Recipe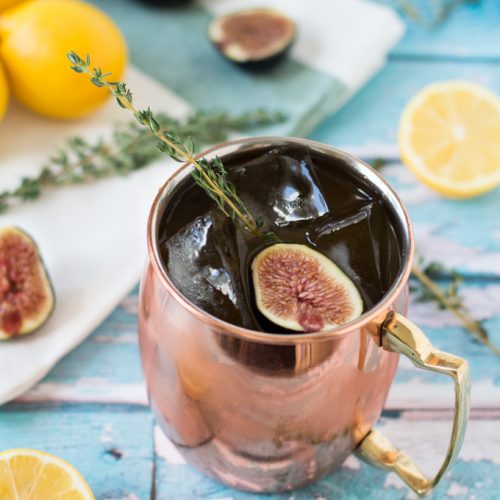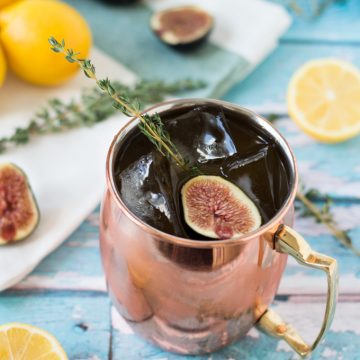 Ingredients
3

ounces

fig vodka

1

ounce

limoncello

½

cup

ginger beer

1

fresh thyme sprig for garnish

,

optional

½

fresh fig for garnish

,

optional

ice cubes
Instructions
Fill a tall glass or copper mug with ice.

Pour in the fig vodka and limoncello. Top with ginger beer.

Gently stir and garnish with thyme and/or half a fig.

Enjoy!