Chopping and storing onions for future use is convenient and is a huge time saver when it comes to cooking. If properly stored, chopped onions will last up to ten days in the refrigerator.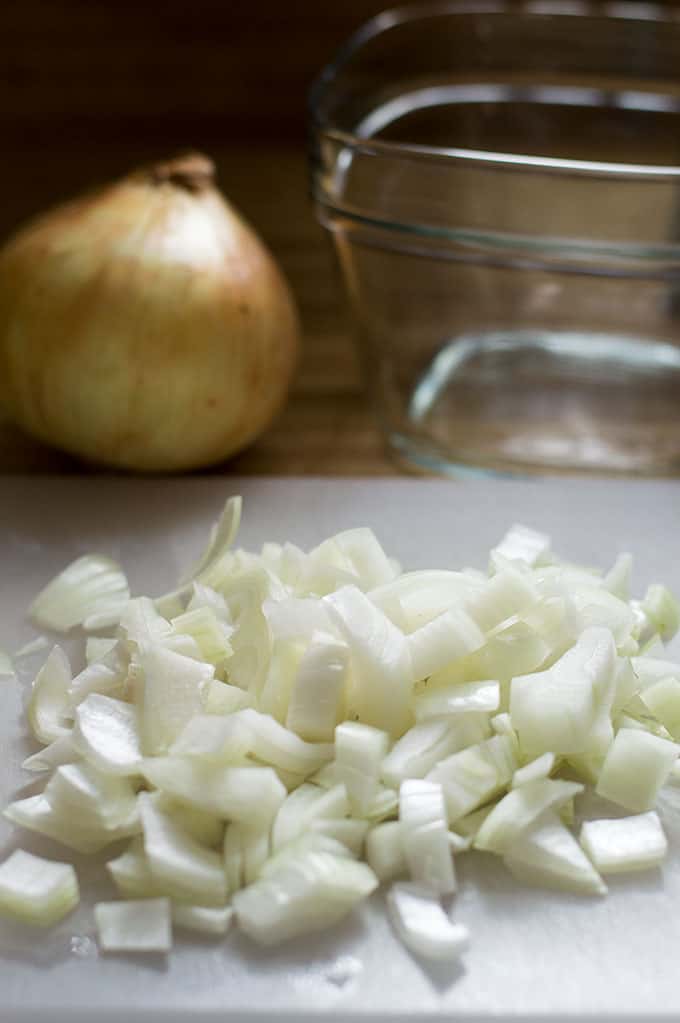 Hello, friends!
Got about ten minutes, a couple of onions, and an airtight storage container? Because I'm about to share a tip with you that will help cut down your prep time for cooking throughout the week! You'll also need a chef's knife and cutting board, but I'm gonna go ahead and assume you have those tools already. 😉
Today, we're talking about chopping and storing onions for future cooking use! According to the National Onion Association, onions are the third most consumed vegetable in the United States. That's not all surprising, right? Can you picture a world without onions? They're such a common staple in lots and lots of savory dishes.
With onions being one of the more popular cooking ingredients, I find them to also be one of the most annoying to deal with (I'm not crying; you're crying). They're definitely up there on my list of least favorite ingredients to prep. That said, I love eating them.
Onions are a staple that's always in my kitchen. If I'm out of onions, that means I'm beyond desperate for groceries. It's safe to say I cook with them multiple times a week; almost daily!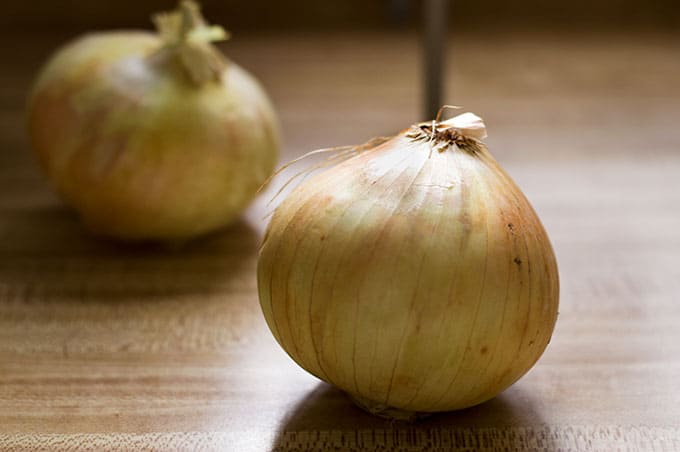 Having onions chopped ahead of time and on hand in your fridge is a huge time saver for cooking. It's also super convenient. Instead of having to peel and chop an onion every time you're planning to cook, you can just quickly grab the amount you need from the fridge. Less fuss, less crying, and you're on a faster route to Tasty Town! (lol wut?)
If properly stored, chopped onions will keep in your fridge for seven to ten days. I like to use a glass container with an airtight lid for mine. I go with glass because it won't absorb that strong onion smell. This one is my go-to for onion storing fun.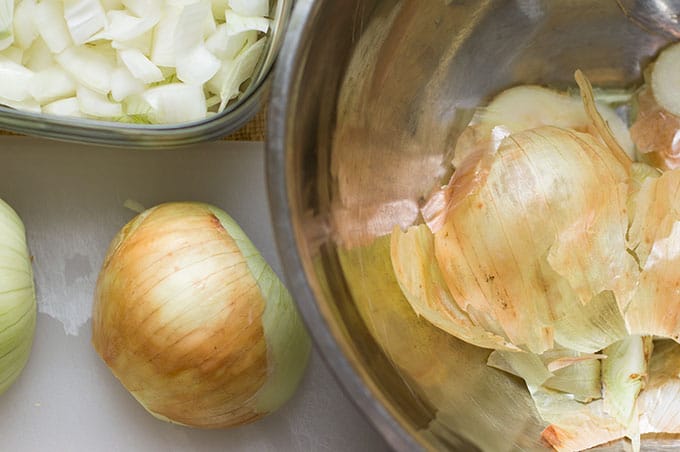 When it comes to setting up to chop and store my onions, here's what I use:
A chef's knife
A "garbage" bowl for the onion peel (makes for easier clean-up!)
A glass storage container with an airtight seal
I usually chop two large onions for storing at a time. Whether you'd like to go with less or more (depending on how often you cook) is totally up to you! Don't forget: the onions will keep for up to ten days if you're storing them correctly!
Important notes to consider:
Don't cross-contaminate! You're going to be storing these onions for future use; the last thing you want is to have bacteria grow on them because of using dirty equipment.
Looking to use raw onions for your dish? It's best to chop them right before using if that's the case. This post on Cook's Illustrated will quickly explain why.
And there you have it! Taking a few minutes out of your day to chop a couple of onions for future use will save you a decent amount of time when you want to cook throughout the week. This is especially helpful for weeknight cooking!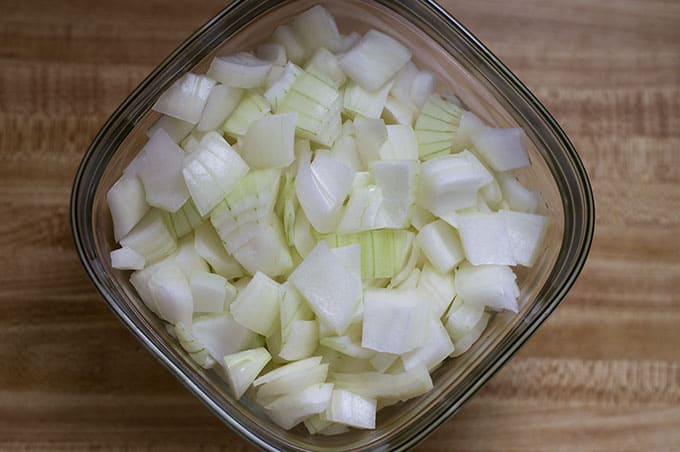 ---
Disclaimer: This post may contain affiliate links, which means I make a small commission if you make a purchase through them. By purchasing through these links, you are helping support this site at no extra cost to you! I only recommend items and services I personally use and love.