Here's a simple guide on washing and storing kale. Do this to help with quicker cooking throughout the week!
It's food prep time, friends! Today, we're talking about washing and storing some leafy greens - kale, in particular!
Kale has been a bit "trendy" as far as food trends go because of it being an excellent source of nutrients, which is cool and all, though I admit I don't always get "food trends." I'm just one of those people who likes kale. ????
When Jason and I are feeling really lazy, we'll sometimes buy a bag of kale already washed and chopped, which has been especially helpful during times we need to quickly grab groceries after a long day at work or wherever.
But I don't really love the prepared bags because they also include those thick, chewy, and fibrous stems, and I prefer to not have them in most of my food (unless they're braised).
Maybe that makes me a princess, but whatever. I just want those leaves! Especially if I'm eating the kale raw. Kale Caesar salad, anyone?
And that's why I like to prep my own kale.
While I don't personally love kale stems in my food, I don't throw them away either. I save them for vegetable stock!
Start by cutting off the thick stems with a knife and roughly tear the leaves. Rinse the stalks, dry them, and place them in a ziplock to freeze for future vegetable stock-making use.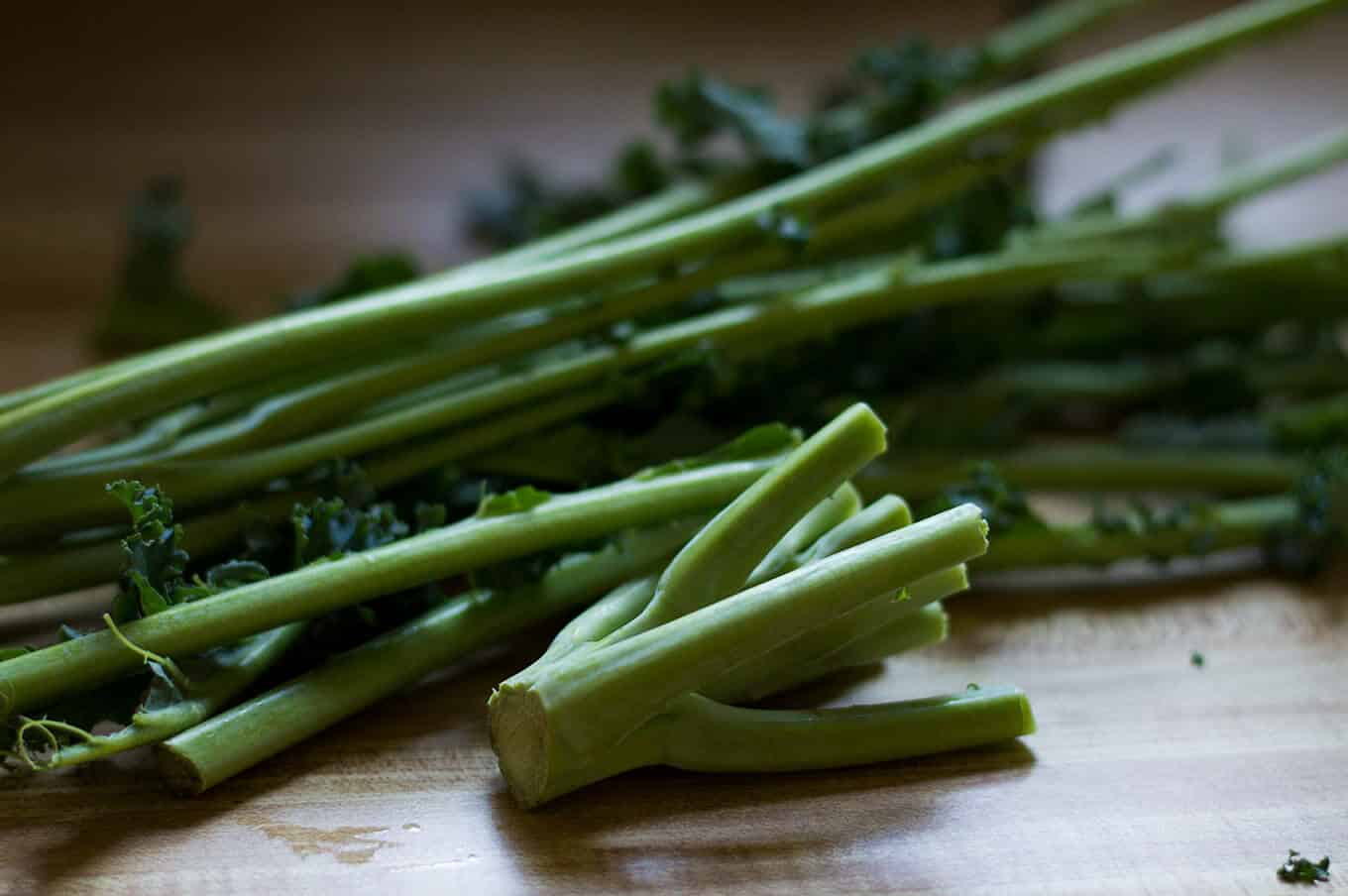 Now, back to the leaves.
They hold a bit of dirt, so you want to submerge them in cold water, swish them around a bit, and let them sit for a few minutes to allow all that dirt go to the bottom. I like using my salad spinner, though if I'm prepping a lot of kale, I'll wash my sink, fill that with water, and submerge the greens there instead.
You can repeat this step a couple of times if the kale seems especially gritty. Whether I'm using the sink or salad spinner to soak the greens, I do always use the salad spinner to dry them, because it does a great job at drying.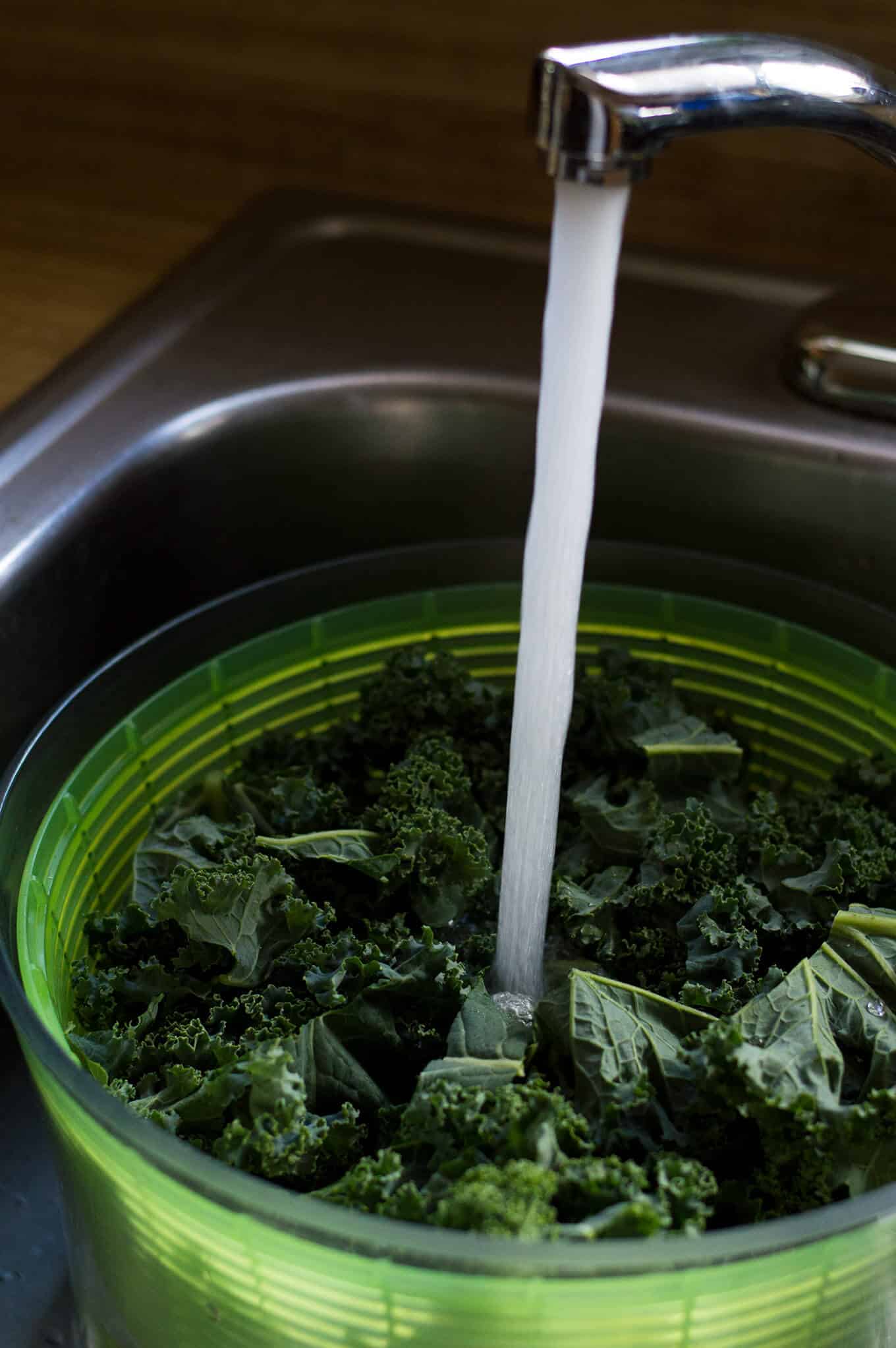 Once your kale is dry (and make sure it is to avoid quick spoilage), it's storing time! Line some tupperware or a ziplock with a paper towel (this will help to absorb any excess water) and pile in the kale! Keep it airtight and in the fridge. It should be good for five to seven days.
Important Notes to Consider:
Don't cross-contaminate! Remember: cross-contaminating is bad news bears.
Definitely make sure the kale is dry before storing. If the leaves are wet, your kale will go bad much quicker than you anticipated. An alternate method is to prepare the kale without rinsing, so you can instead wash them immediately before cooking/eating. I sometimes do this, but prefer to just do it all in advance.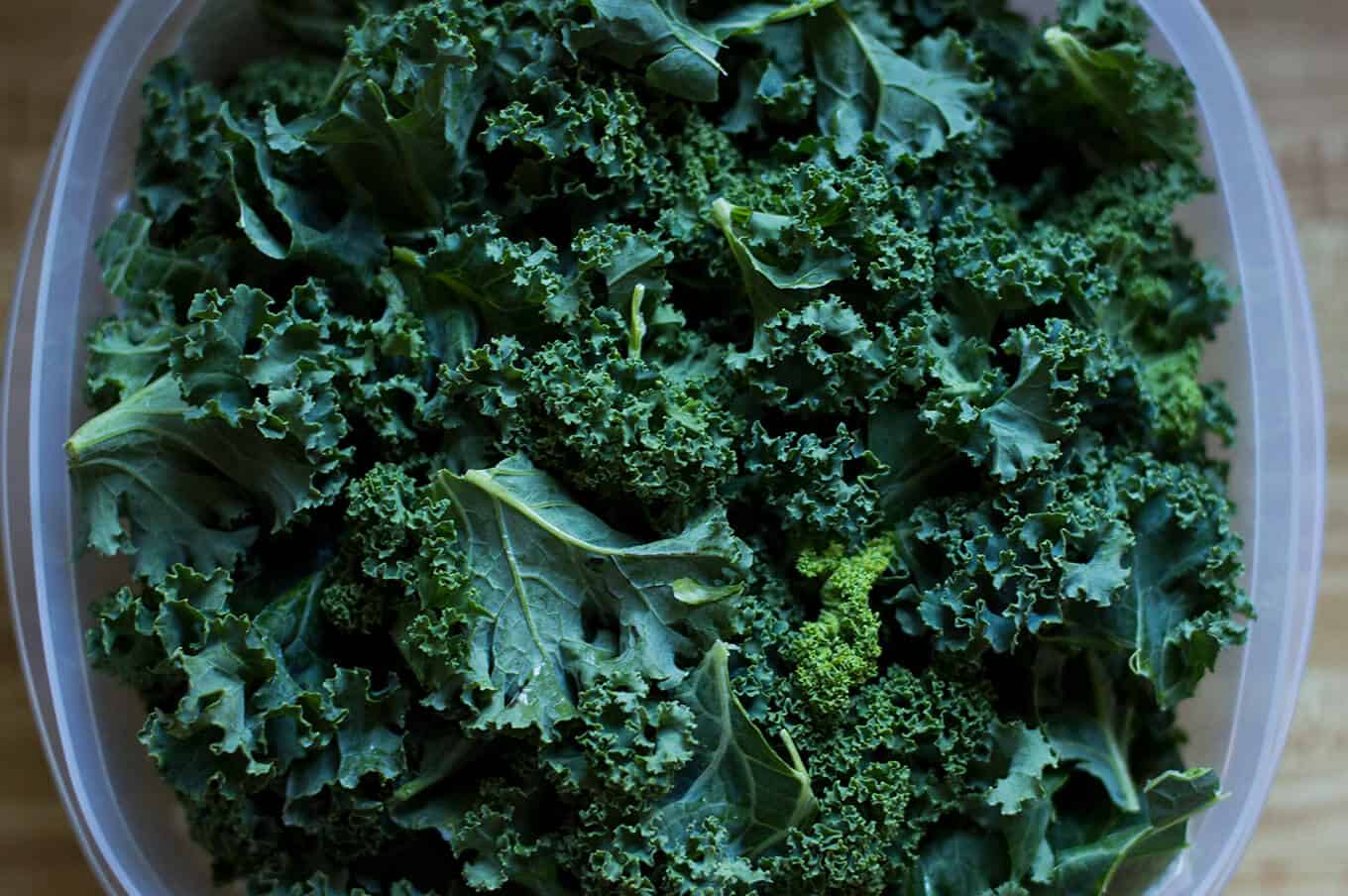 Disclaimer: This post may contain affiliate links, which means I make a small commission if you make a purchase through them. By purchasing through these links, you are helping support this site at no extra cost to you! I only recommend items and services I personally use and love.