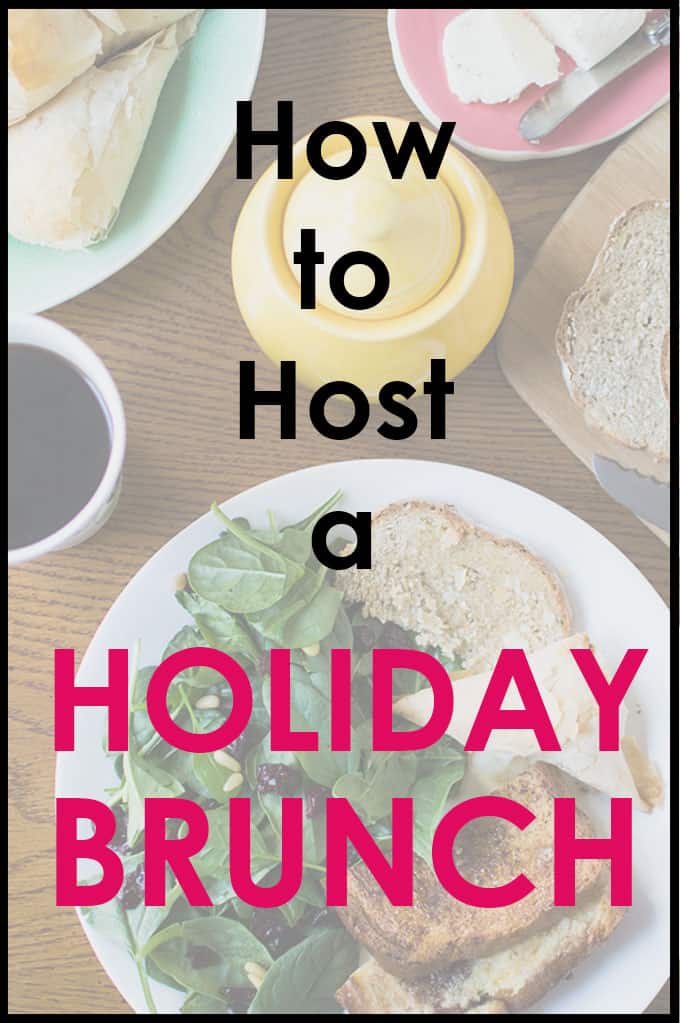 The holidays are upon us, friends. Can you believe it? I love this time of year. We get to fill the apartment with lots of Christmas decor, spend quality time with friends and family, share gifts, and eat lots of delicious food! Tis the season, indeed.
A recent tradition Jason and I started is hosting a holiday brunch. We love having people over and hosting a brunch is perfect because entertaining around the holiday season can be hectic in general. A casual brunch keeps things light and easy; it's a great way to relax with friends during a long afternoon (also, brunch food is pretty much the best).
If you love the idea of hosting brunch, but are stressing about the mere thought of planning it out, don't worry. I got your back with simple tips to help you host while having an awesome and relaxing time. Believe it!
How to Host a Holiday Brunch
1. Fill your home with holiday decor.
If you're going for the holiday theme, don't forget the decor! Whether you go all out with a big Christmas tree or prefer smaller trinkets, nothing sets the holiday mood like festive decor. When it comes to setting a date for your holiday brunch, plan it out at least a week after you've put up your decorations, so you can give yourself some relaxing time in between.
2. Make a playlist.
What's a holiday brunch with music, right!? You can easily use a free streaming service like Spotify to create and customize your own holiday playlist. You can also go an easier route and quickly search for already-created playlists too. Lastly, you can just take the easiest route of all, and use the playlist I made below. 😉
If you choose to create your own playlist, a cool feature that Spotify has is being able to share it with friends, so they can contribute to it too. I recommend creating a playlist at least a week or two ahead of time, so that you're not scrambling for tunes the night before. Plus, the great thing about staying ahead is if you happen to hear a song you like, you can quickly add it to the list, and you won't have to worry about whether or not you have enough songs to play.
3. Go for easy meals that can be made ahead.
Don't opt for the meals that will take hours to prepare the morning of the brunch. You will be stressed and frazzled and that's bad news bears. If you're stressed, your guests will feel it too, and if you're relaxed, guess what? You know the drill.
Brunch food is delicious and can be pretty indulgent, so I have a rule of thumb I like to follow when hosting:
Include a sweet dish.
Include a savory dish.
Include a super easy salad.
Whether you choose to include more is up to you, but I find having at least one of each category is a great balance. Choosing meals that can be made ahead and/or meals that can be made quickly with a small few ingredients will be a huge timesaver for you.
Here's my mini go-to menu:
Overnight oven French toast. You make it the night before, leave it in the fridge, and pop it in the oven the morning of brunch. Super easy.
Tiropites (Greek savory cheese pies wrapped in filo dough). I make this a few days ahead and reheat in the oven before serving.
A simple baby spinach salad. Use pre-washed baby spinach with dried cranberries and pine nuts. Make a quick vinaigrette to go with it. I make this the day of because it takes less than 10 minutes to prepare.
Other suggestions for make-ahead meals:
Quiche or frittatas
Cinnamon rolls
Blueberry muffins
Banana bread
Scones
Crockpot steel-cut oatmeal
4. Make it a potluck!
Don't want to make everything for your holiday brunch? You don't have to! Make it a holiday potluck instead. Whenever I host potlucks, I use Google Sheets for guests to fill out with what they're bringing to share. I find this is easier than having 50 replies to an email. Plus, it's much cleaner and more organized to have everything in one place.
5. Opt for hassle-free clean-up.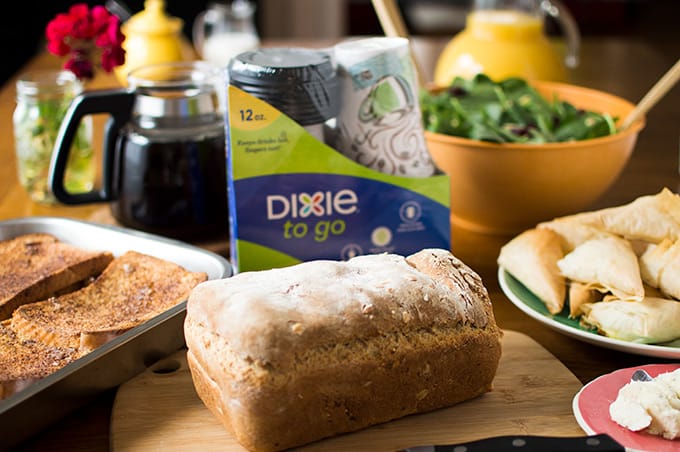 The various dishes used preparing the food alone can easily pile up, so when it comes to the actual party, I don't want to worry about it. I like to opt for easier clean-up, so I can chill with my friends, eat delicious food, drink warm beverages, and listen to Mariah Carey sing about how all she wants for Christmas is somebody.
Dixie® To Go cups make brunch-hosting a breeze because they allow you to enjoy your coffee or tea and you don't have to worry about cleaning up afterwards. No clean-up = no stress = the best kind of brunch.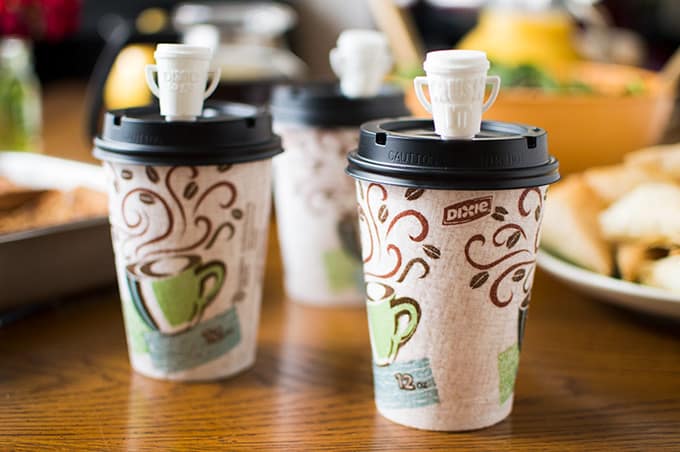 Their cups have an insulated layer and the lids are leak-resistant, allowing your beverages to stay hot while your hands stay comfortable when holding them.
6. Spend time with your friends.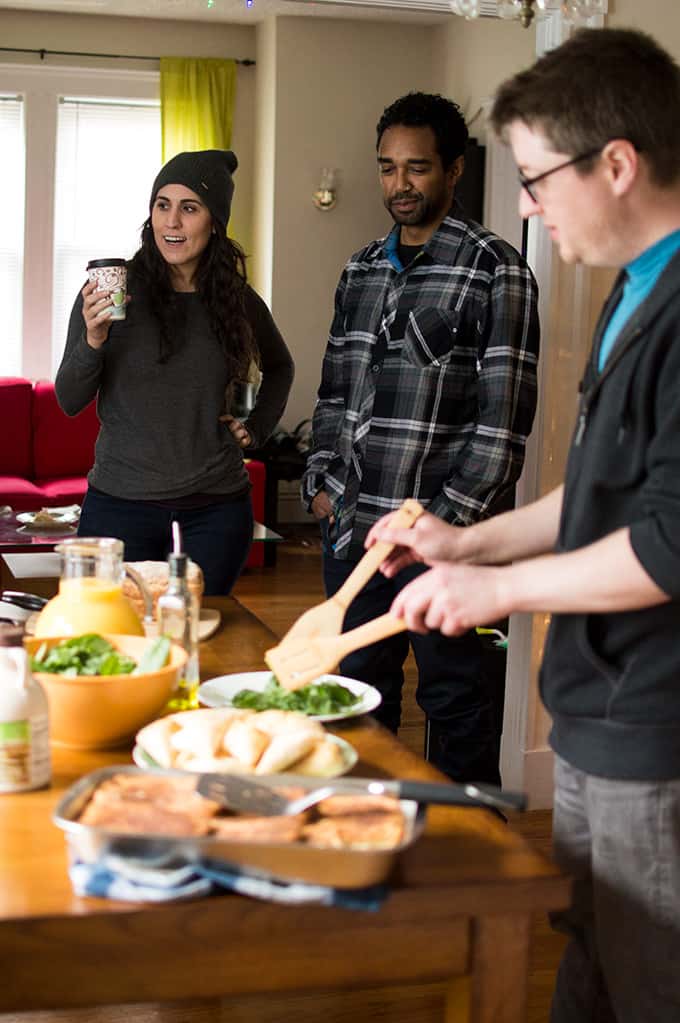 You got the decor put up, the music's playing, and all of the food is served. Eat! Enjoy! The main reason to have a holiday-themed brunch is to spend quality time with your loved ones, stress-free, so don't forget to do that. 😉 Bring out some board or card games to play after you eat. Maybe play a video game that's good for a party setting, like Mario Kart or Rocket League. And don't forget to keep the hot beverages handy, so you can stay warm.
7. Dress comfortably.
Whether you choose to make it a pajama-themed holiday brunch or you want to rock a new winter sweater, just make sure to be comfortable! Leave the shoes on the rack and put on some fuzzy slippers instead. Relaxation is key, friends. Trust.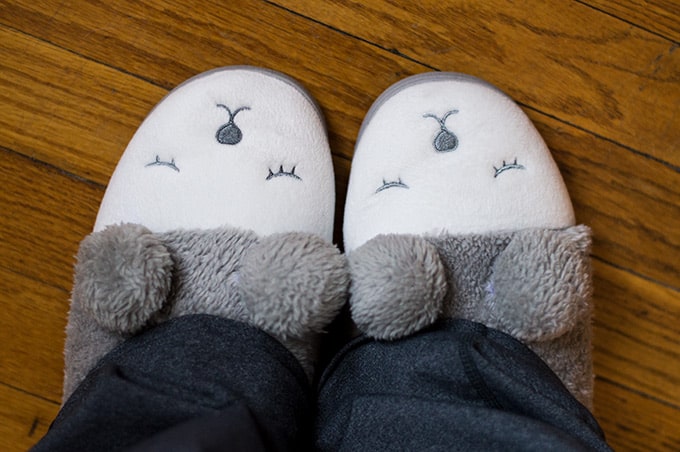 8. Send leftovers home with friends.
Have a decent amount of brewed coffee and food after all of that delicious brunching? Send it home with your friends! Dixie® To Go allows you to take your hot beverage on-the-go and you can easily wrap up some of that french toast or cheese pies in some tin foil. Yay for doggie bags!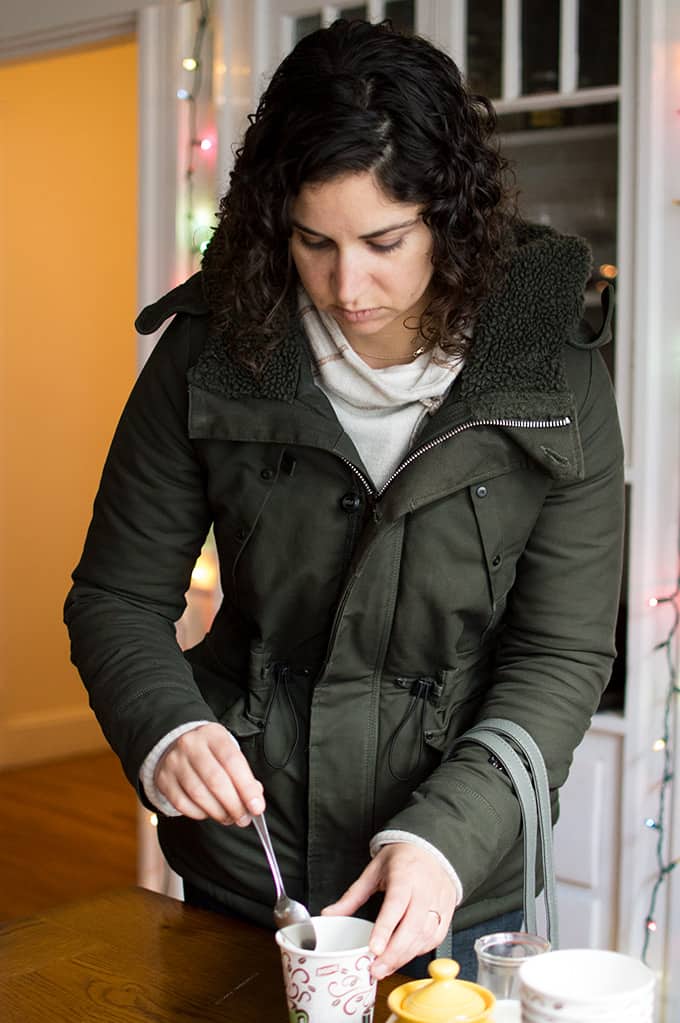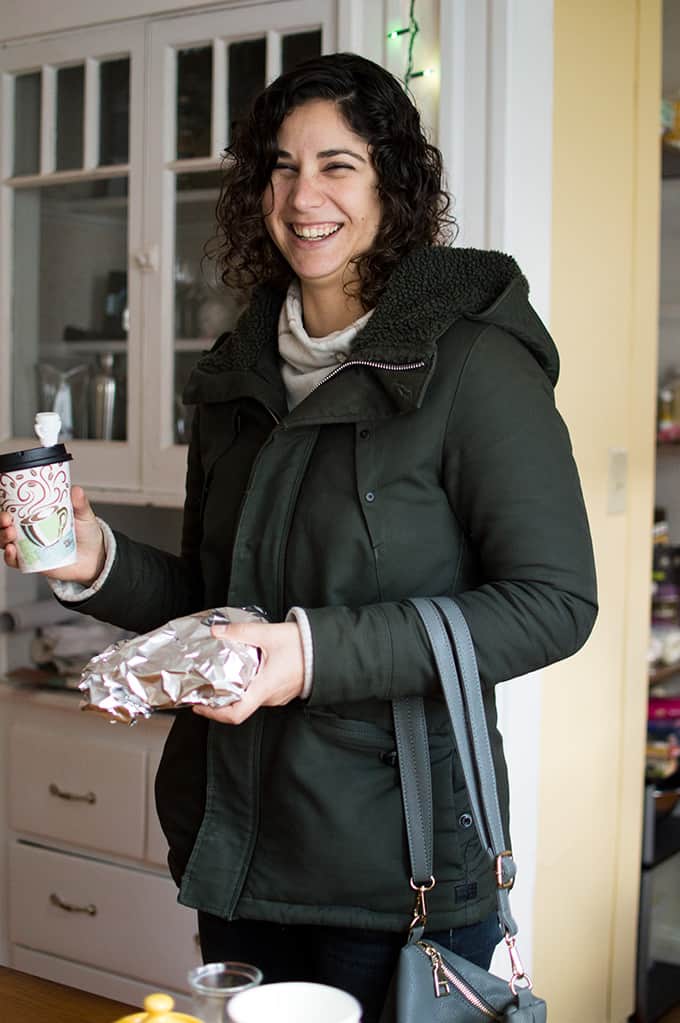 And now it's your turn to host! So how about it? Are you planning on hosting a holiday brunch this season?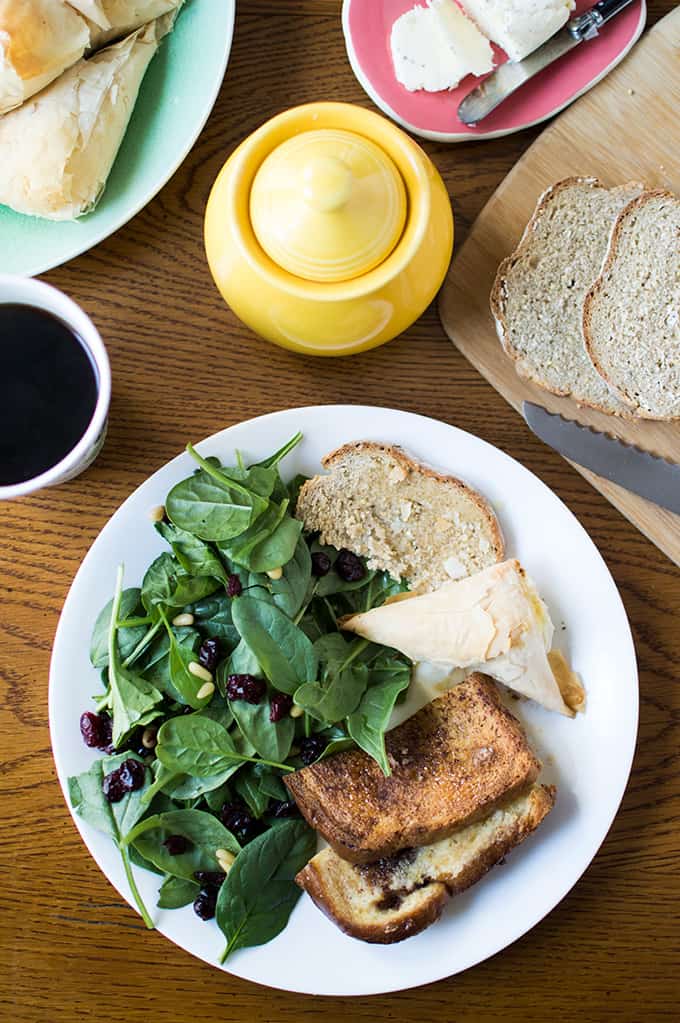 ---
I was selected for this paid opportunity as a member of CLEVER and the content and opinions expressed here are all my own.