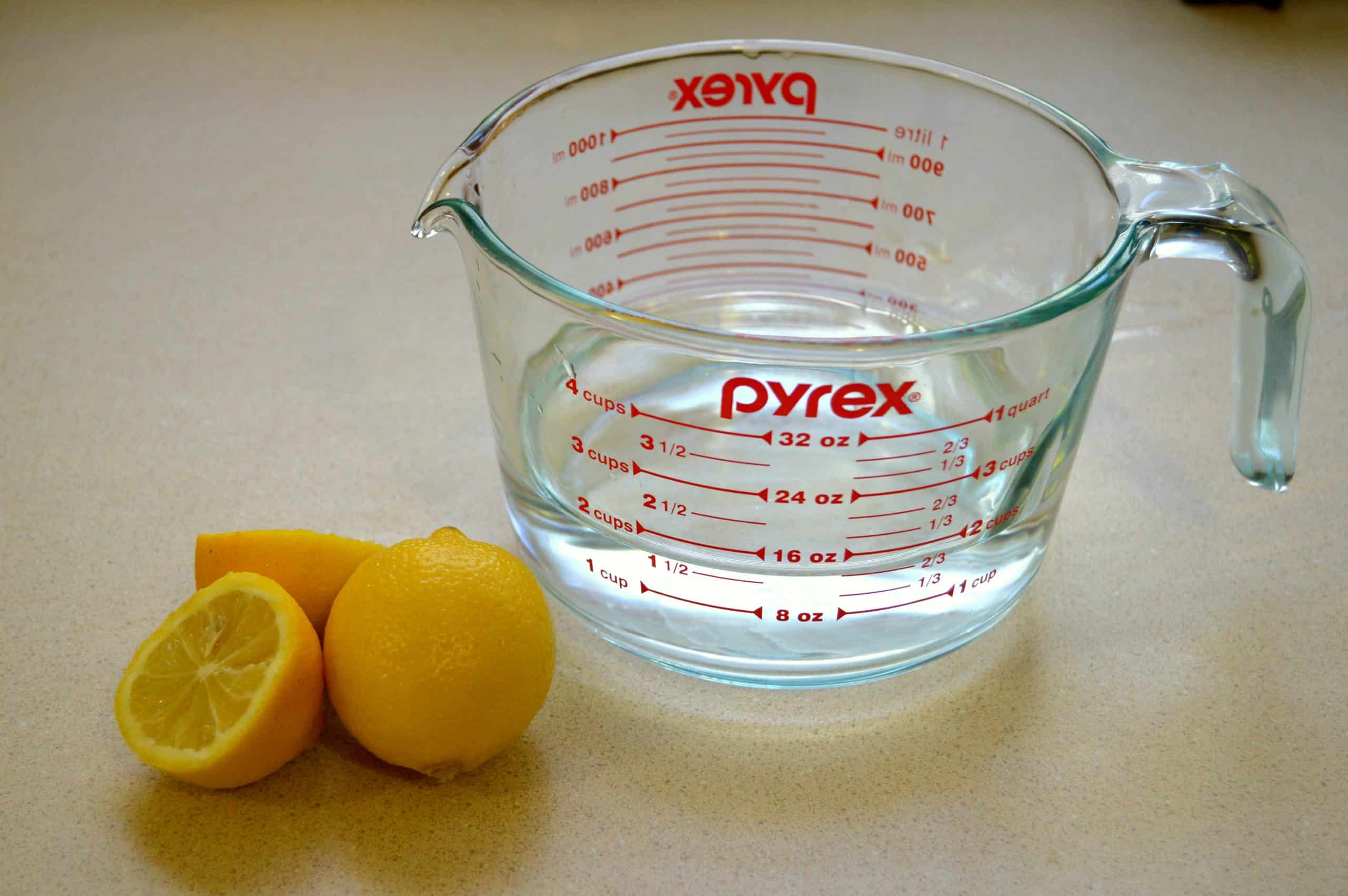 Lemons are awesome - and not just because they add flavor to food and drinks. They are a natural cleaning agent and we like that; especially for appliances such as microwaves! Whether you use a microwave daily or occasionally, food will likely splatter all over the place and if you're like me, you don't clean it when that happens. Instead, you'll continue using the microwave and the food will continue to splatter. Eventually, the ceiling, walls, and floor of that microwave are covered with gunk and it's pretty nasty looking.
When that happens, you might dread the thought of having to clean it because everything is just kind of stuck to the walls and you think you'll have to scrub and scrub forever right? Nope! You won't have to do any of that. Cleaning a microwave with a lemon is a pretty common trick, but if you don't know of it, I'm about to blow your mind. It's so easy. You won't be spending your time scrubbing and here's an added bonus: you won't be using any harmful chemicals, which is pretty great because you don't want to clean something where you heat up your food with a bunch of chemicals, right? I didn't think so. All you need is a microwave-safe bowl, water, and one lemon. The trick is to boil the two ingredients in the microwave and just let it sit for a few minutes. The steam from the water will loosen up the gunk and all you have to do is wipe it away. That's it!
My boyfriend and I moved in together about eight months ago and I don't think we've cleaned our microwave since, so it was definitely due. This is what it looked like before cleaning.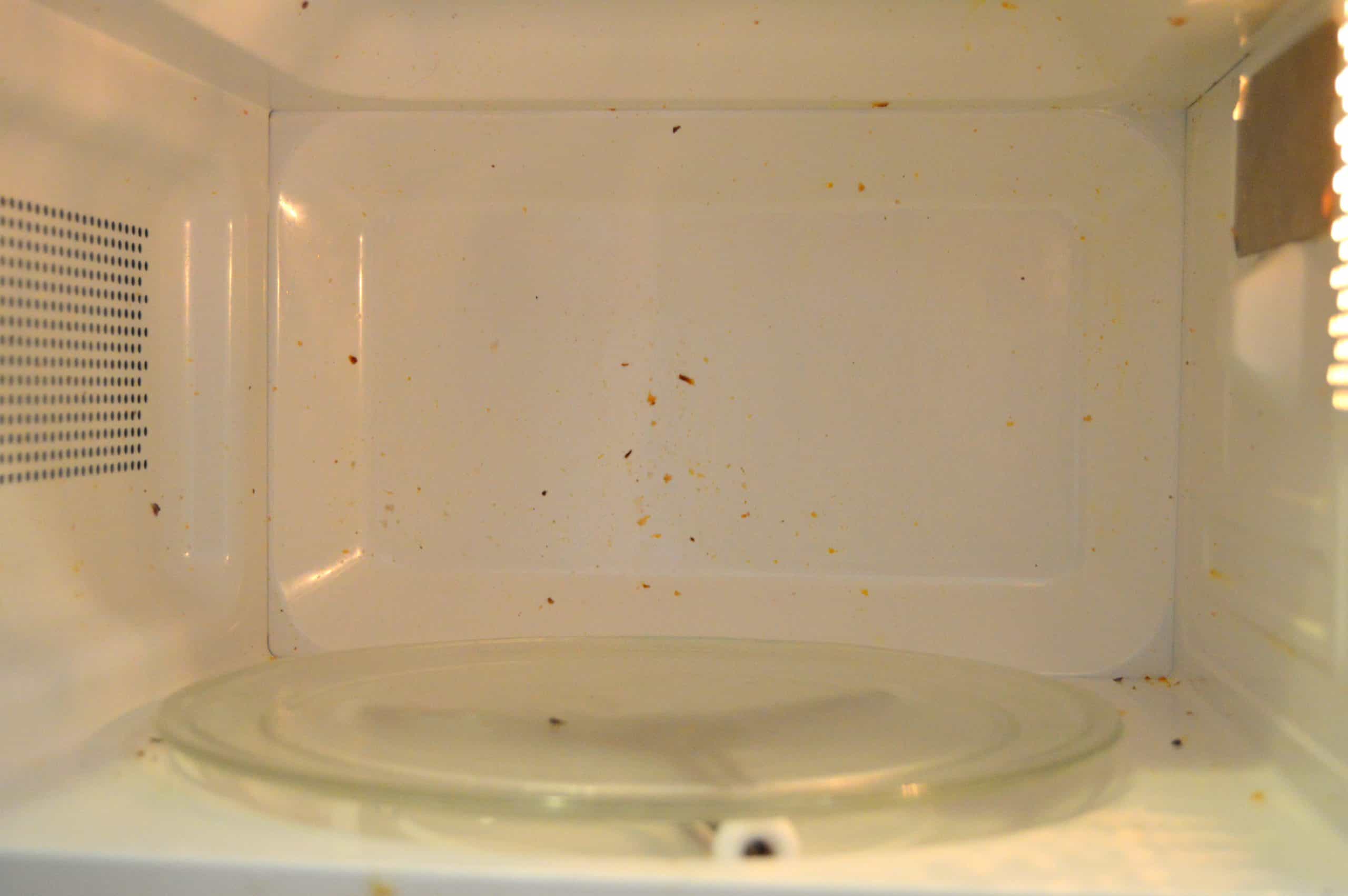 It could have been worse, but it's still pretty gross.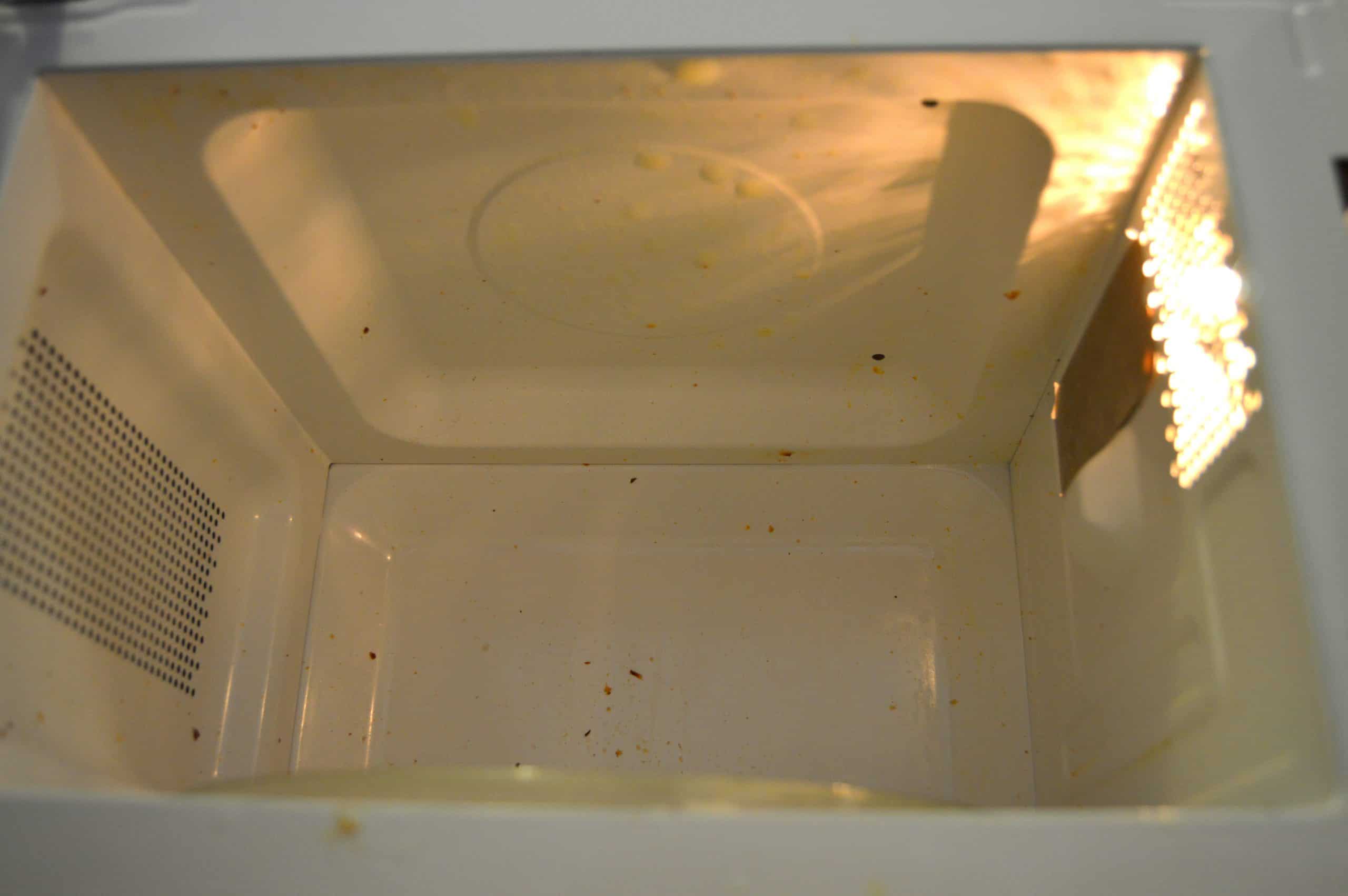 I believe that's butter on the ceiling.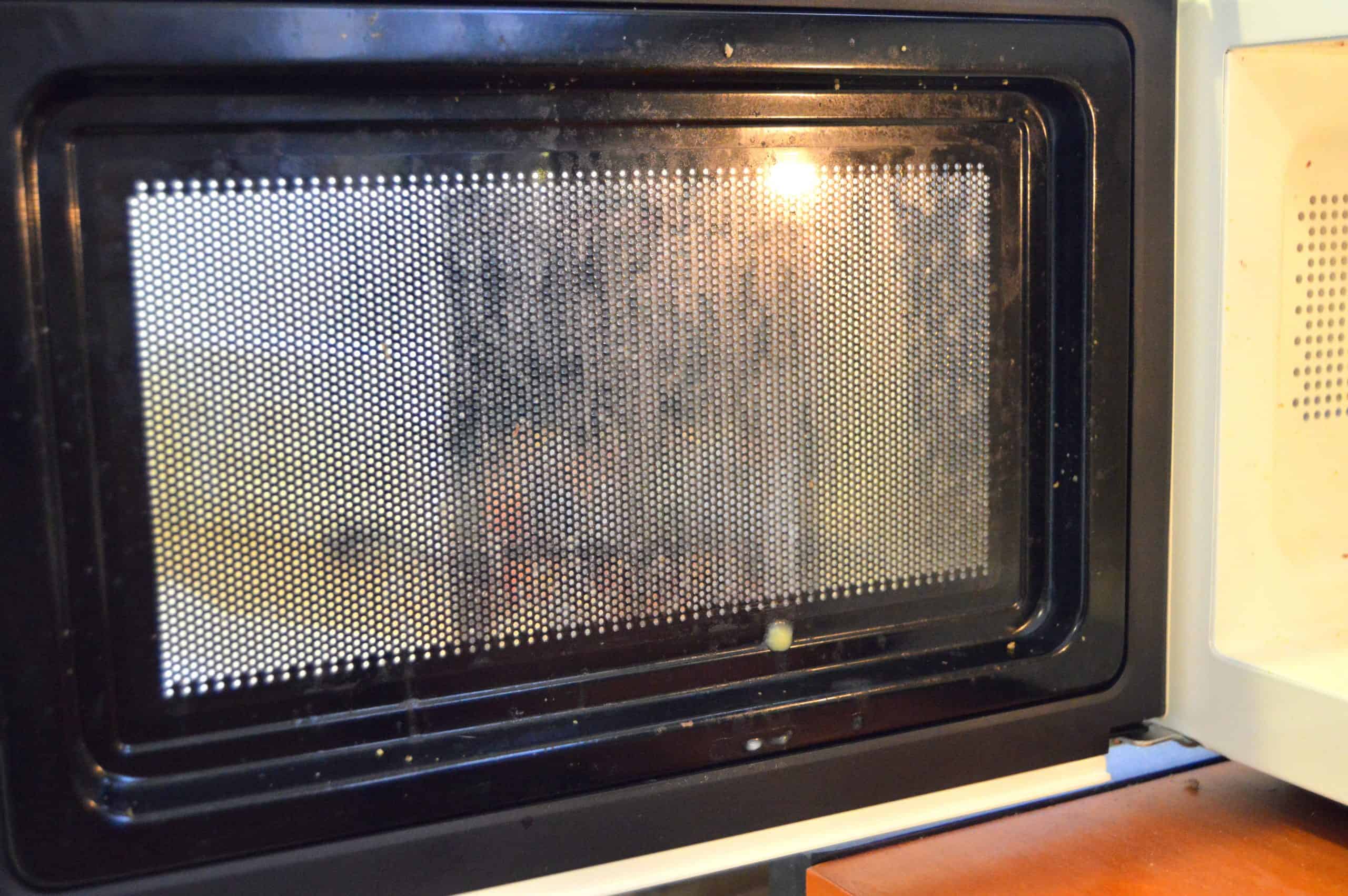 What you need:
1 cup of water in a microwave-safe bowl or cup
1 good size lemon, cut in half (I used two small lemons for this post)
Clean, dry rag or sponge
What to do:
Squeeze the lemon juice into the water and drop the lemon halves into the bowl.
Microwave on high for 5 minutes. If you have a high-powered microwave, set the time to 3 minutes instead. The water should come to a boil.
Let it sit for 3 to 5 minutes. The steam is loosening up the gunk to make cleaning super easy for you.
Carefully remove the bowl from the microwave. It was boiling just a few minutes ago, so remember: it's still hot!
If your microwave has a turntable, take that out and wipe it clean. If necessary, wash it in the sink or dishwasher.
Take your rag or sponge and wipe all the walls and door of the microwave clean. For any stubborn spots, dip your sponge in the lemon water and scrub.
Here's the end result: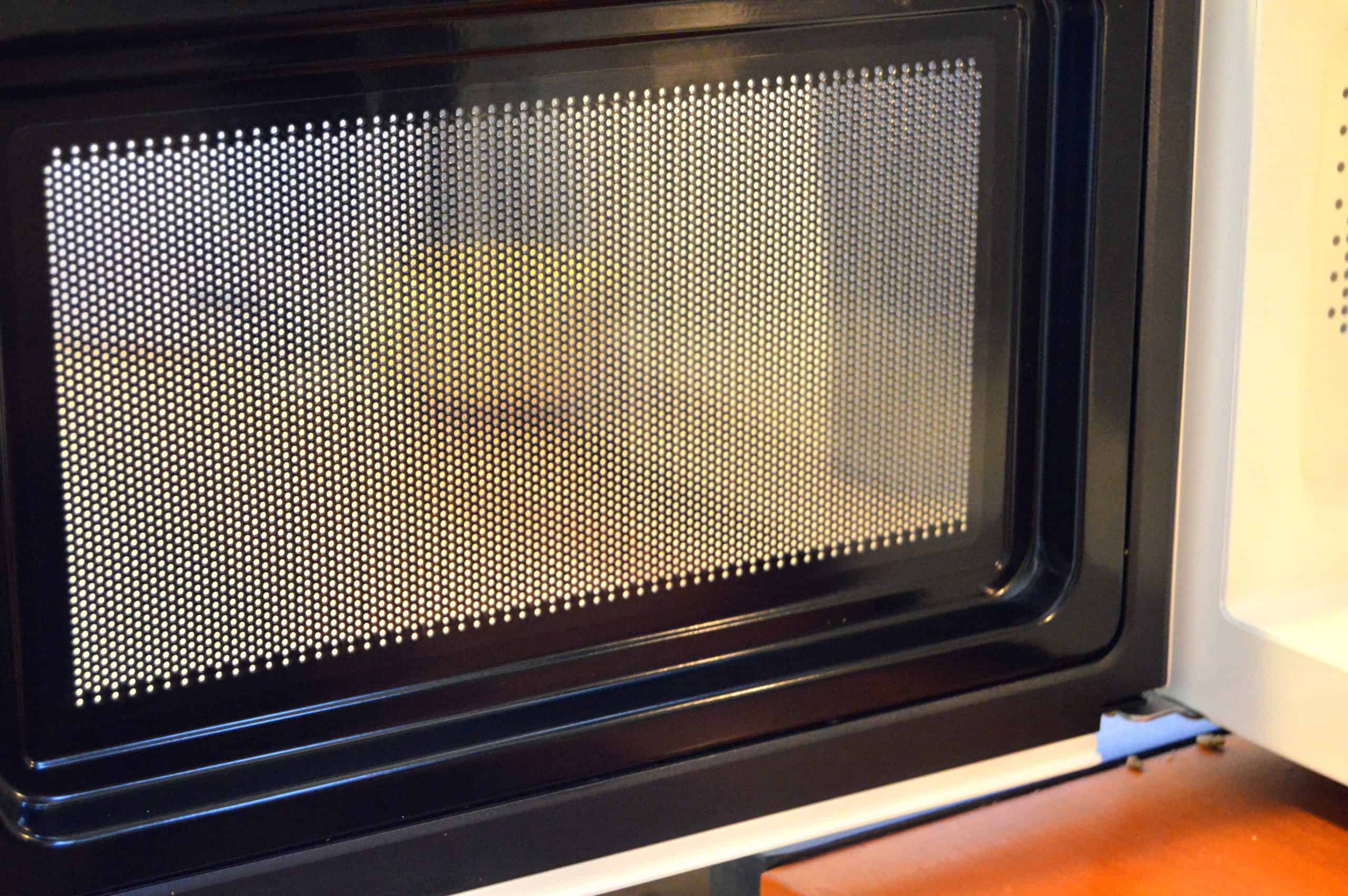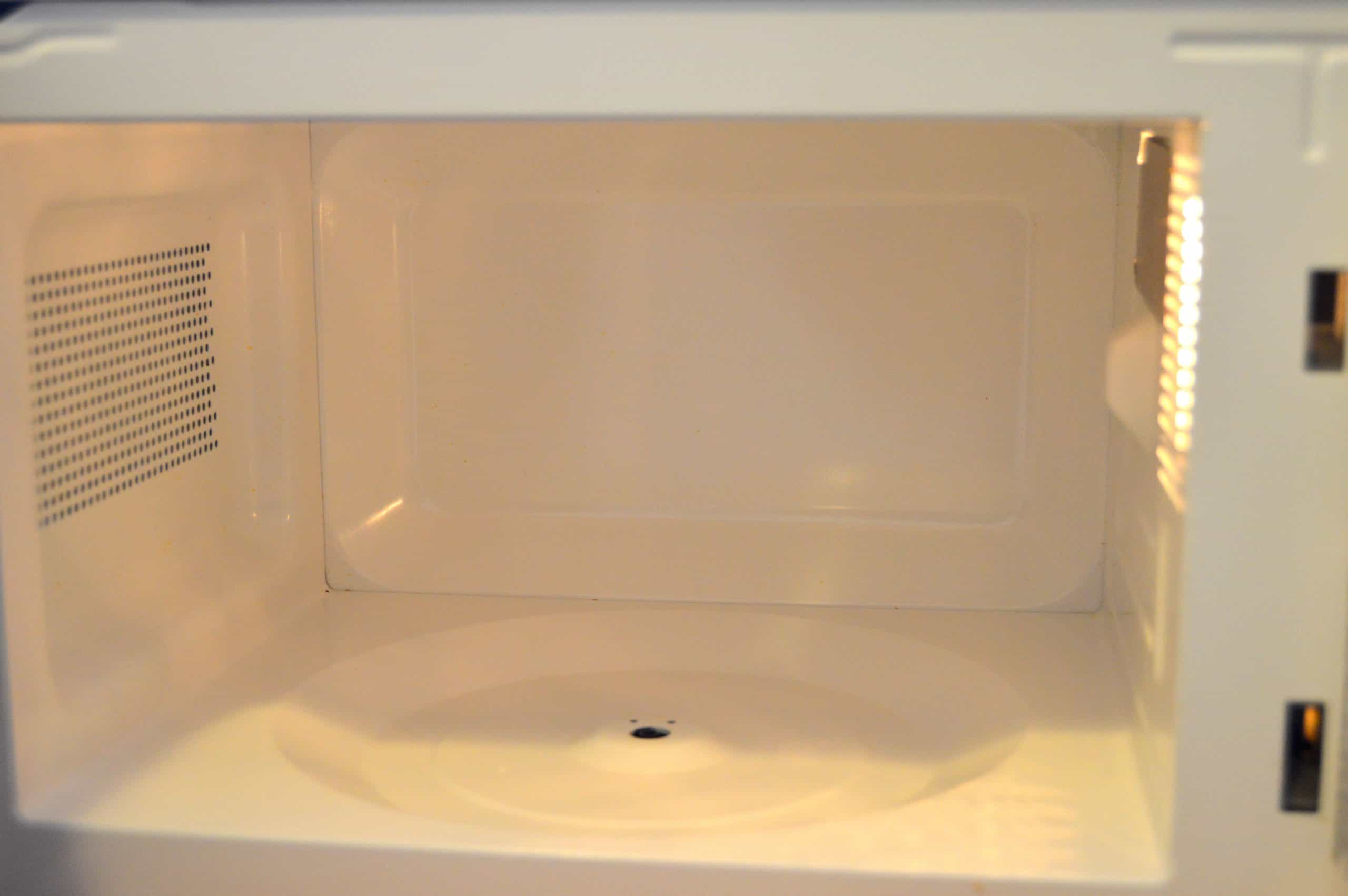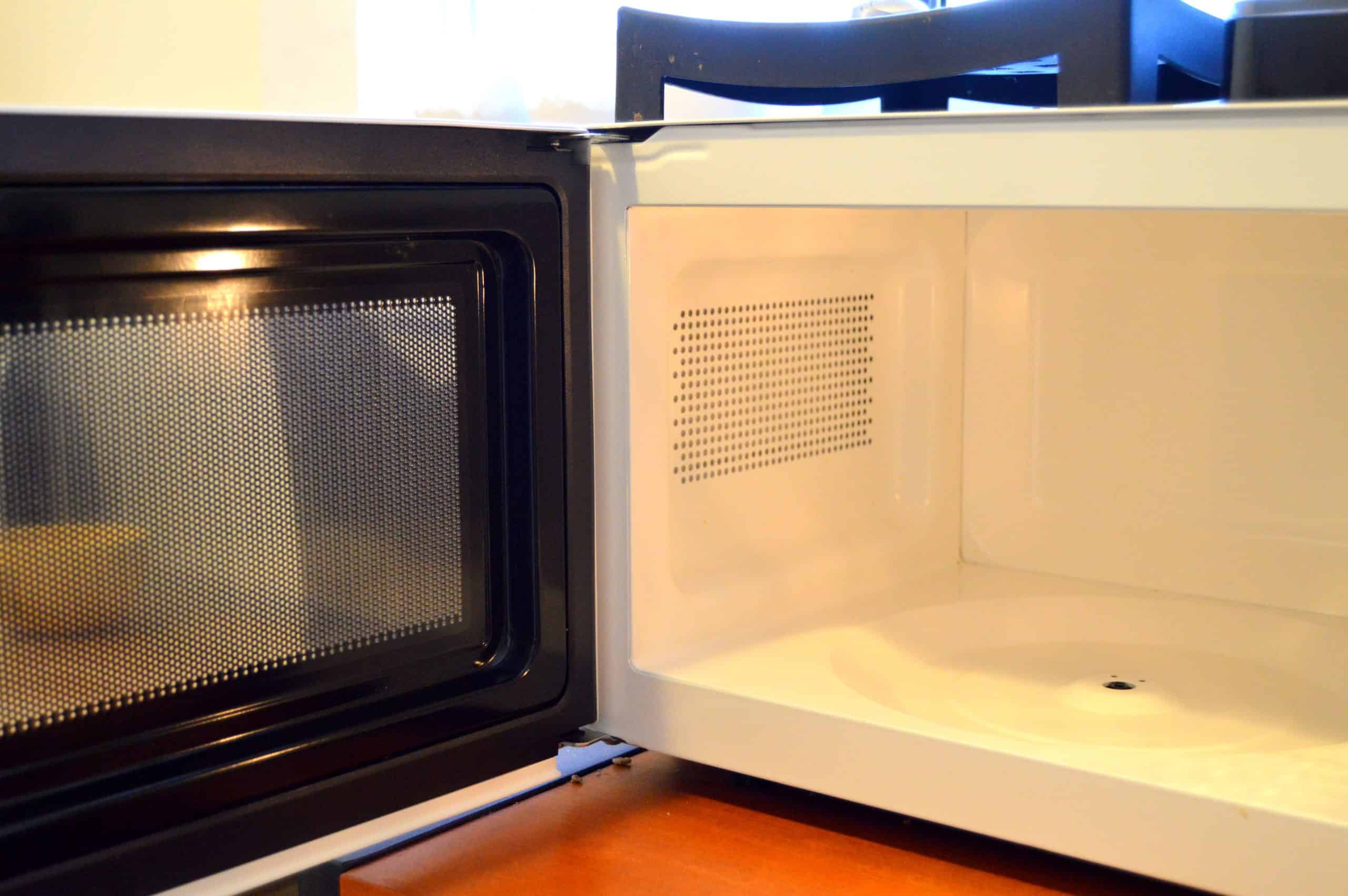 Easy peasy, lemon squeezy.