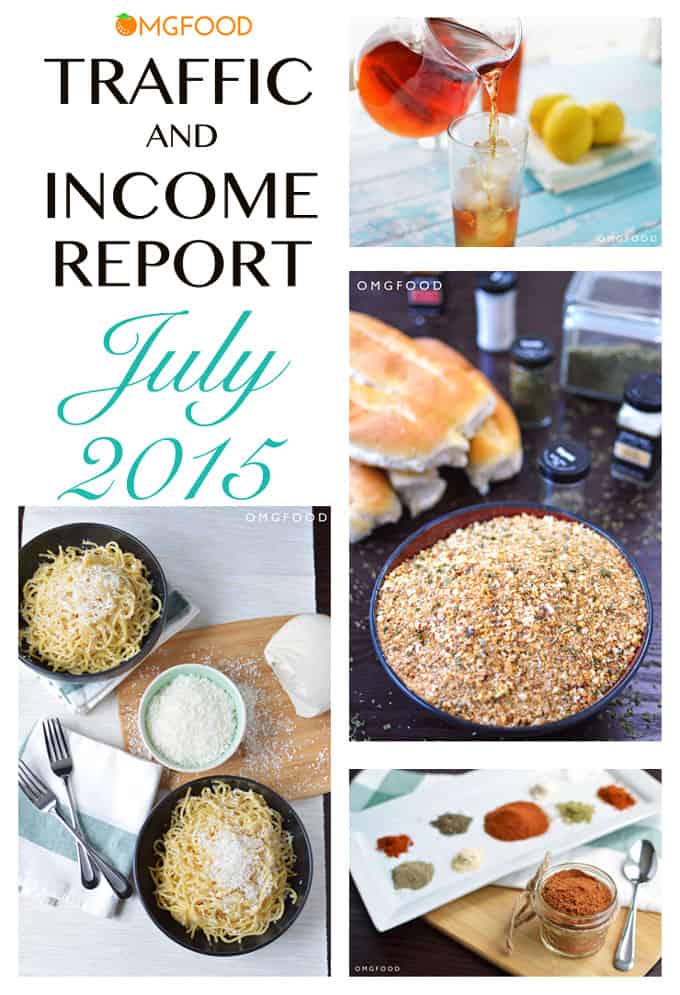 And now for something completely different...
Welcome to OMG FOOD'S first traffic and income report of 2015...and ever! You won't find a recipe here today, so if numbers and the technical side of blogging bore you, feel free to take the day off; I'll have a tasty recipe for you next time. For the rest of you nerds, read on!
Here's the deal. I'm joining the transparency movement. I think a business being open and honest about how things are working behind the scenes is pretty rad. I've been doing my best to keep you up to date via facebook posts and newsletters when I sign on with new ad networks and such, but I want to do so much more to grow my blog and I want to share that journey with you! The highlights, what I might have done right, what I did terribly wrong, how monetizing is going, etc. I'm learning as I go and really, I have no idea what I'm doing outside of the food thing (insert proper "dog in kitchen" meme here.)
Side note: if you're a subscriber to my newsletter, I know I've failed at sending that out lately, but I am fixing that very soon. I've been manually putting the newsletter together and I haven't been including it in my dumb schedule lately, but soon enough, I will have a weekly email going out again! Hooray!
If you're a blogger, you may already know of other blogs doing monthly posts on income and traffic, like Lindsay and Bjork over at Pinch of Yum and Food Blogger Pro. They've been doing this thing for a while and they know their stuff! I'm a member of FBP and it is hands-down, one of the resources I value most in the blogging world.
So why hop on the train? Because this blog is more to me than...well, just a blog! Writing and cooking are a couple of my favorite things and best case scenario? In a few years, I'm doing this full time. Working for myself and sharing delicious recipes with dumb stories would be an amazing thing. But it's going to take a lot of work if it ever gets to that point and I'm all in on sharing all the details with you!
---
Numbers
Heads up:  some of the links in this post are affiliate links and are services I use for OMG FOOD.
Traffic Overview
Total traffic for the month of July, including how many users, page views, and sessions. I first started blogging in February of 2014, but I didn't buckle down and start taking this seriously until December of that year. The highest amount of page views I've reached in a month so far has been 9500, which was in April (fun fact: the recipe that took off that month was shrimp scampi). It's been hovering around 8500-9000 since, though I'm learning summer is a really slow time for bloggers and page view count tends to go down around this time, so it's possible my page views would have been higher if it were a different time of the year! Totally not complaining. Seeing that that 5000 people have visited my blog in a month's time with 21% of them being returning visitors (hey, that's more than likely you - thanks for being so rad!) is really awesome and I'm ecstatic about it.
Why are page views important? Well, lots of ad networks won't work with you unless you've got some. You need traffic to see those ads and that's how you get paid. Unless you were looking to monetize without ads, in which case you better have some kick-ass products you're selling!

Top Ten Traffic Sources
Okay, so I'm usually really good about filtering out bots in my analytics because I'm usually obsessed with checking my analytics (don't do that, it's not healthy), but July was a lazy month for me, I guess? That said, you can ignore number 4 in the photo below; that's not real traffic (sad because 567 is a nice number).  Unfortunately, when you do filter out referral spam, it only counts from that day forward and I didn't filter it out until the last week of July so there was no way for me to remove it as the damage was already done.
Yummly is my bae! I set up a publisher page with them a while back (I know. I need to set up my very bare profile). I "yum" every recipe I post on the blog to get it in the Yummly universe (though I need to go back to older posts and yum them; I just want to update the photos first). Remember when I said a little earlier in this post how my shrimp scampi recipe took off for a bit? That happened on Yummly; it's currently had over 2000 hits on Yummly itself. As you can see below, it was my number 1 source of traffic for the month of July and that has pretty much been the case since I first signed up in April! One of my favorite resources as a blogger.
As for number 2, that's a harder one to track exactly. Here's a little info from Liz Lockard on what (direct)/(none) can mean:
your visitor typed your website address directly into the browser
your visitor clicked a link to your website inside a PDF
your visitor clicked the link to your website in your email footer
your visitor clicked a link inside an email (unless it was from one of your analytics-integrated email marketing service provider campaigns)
your visitor clicked on a shortened URL (sometimes)
your visitor has your site bookmarked
you (or anyone else in your business) has your site has the auto-loading home page (this doesn't happen if you have your internal traffic properly blocked)
and a few more code-speak scenarios
Sounds good, right? I'll take it!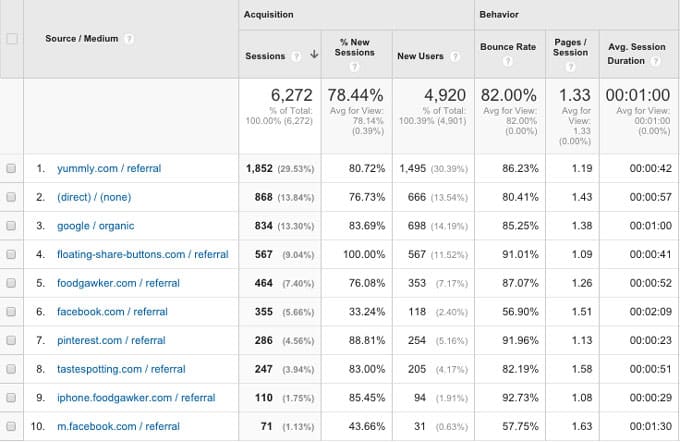 Mobile vs. Desktop vs. Tablet
Lots of users are on mobile! Having a mobile-friendly site is rather important these days.

Income
I'm still a noob at this blogging thing and the only income I'm getting right now is mostly from ads! Though I have some affiliate accounts, not a whole lot has sold through my blog just yet.
Total Income: $15.66
Expenses
Total Expenses: $165
Profit: $0
*Tailwind is a Pinterest scheduling app. I use it to schedule my own pins as well as others. Pinterest can be a bit time consuming and this app helps balance out the craziness! I paid for a yearly membership with a discount through FBP.
*Expensing all my food doesn't make sense because I'm going to cook and eat anyway! But this is the cost of food specifically made for the blog this month.
Top Three Posts of July
#1 Slow Cooker Jalapeño Garlic Beef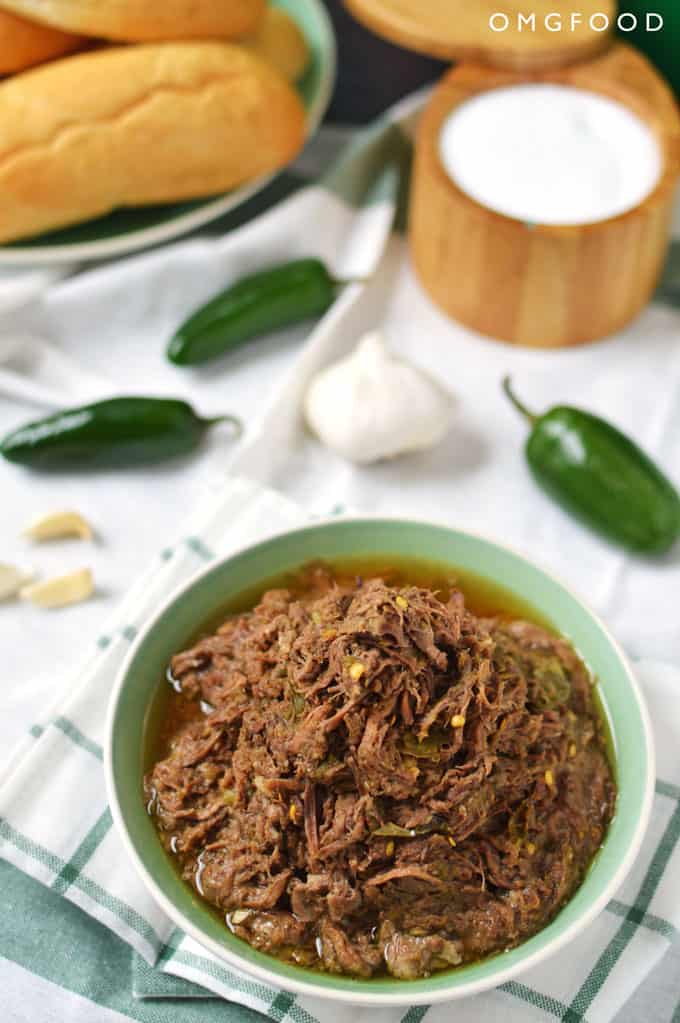 This yummy recipe took the number one spot. I'm half surprised because it's not really a summer meal, but it's damn good and I'm okay with it.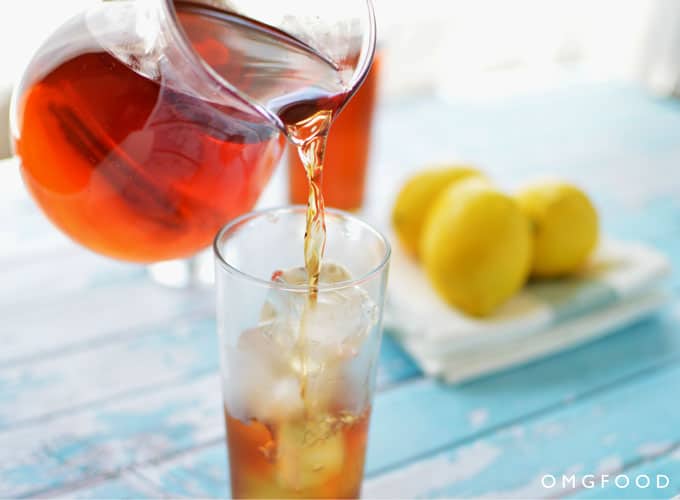 A refreshing summer beverage - I'm not surprised this was a popular post.
#3 Spaghetti with Browned Butter and Mizithra Cheese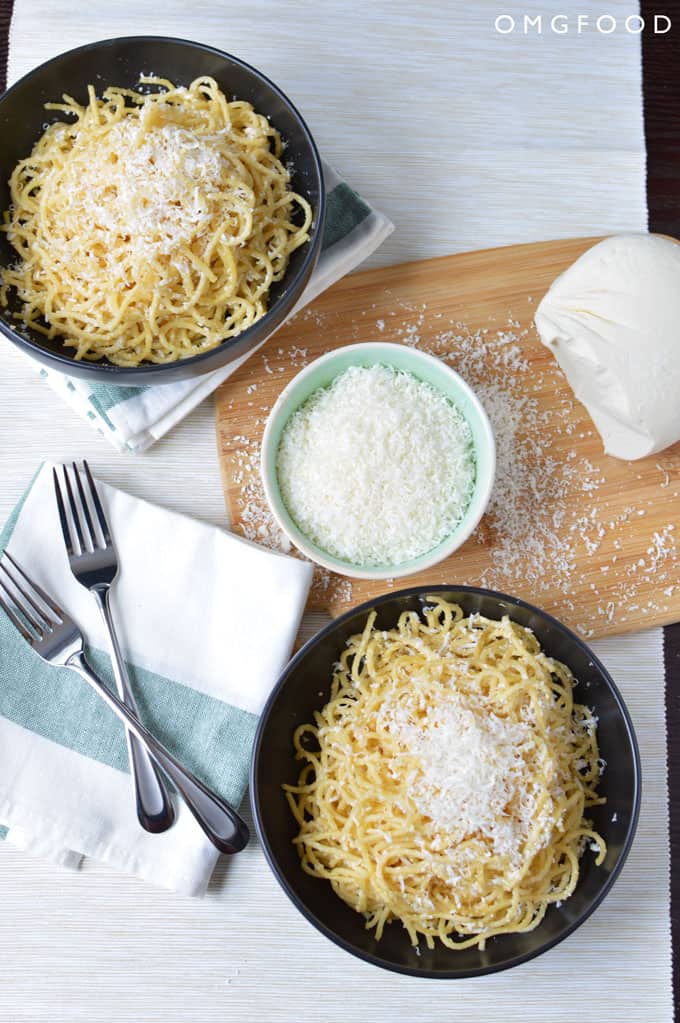 Easy cooking is where it's at! I'm glad another July post made it in the top three!
---
Takeaways
We already know that making a profit from a blog is possible, but it takes a long time and a lot of work to get to that point. Clearly, I'm not there yet as I'm spending more money on blog related products and services than I'm making from the blog itself. You have to build your audience and by doing that, you have to be consistent with blog posts! I aim to have at least two posts a week, though I sometimes end up with one because my life outside of blogging is so busy. There are a lot of bloggers out there who are housewives or stay-at-home moms and I'm very much neither of those things! I work 40+ hour workweeks and go home to mostly work on blog stuff and I make sure to keep an active social life outside of all that! I love blogging, but I love having a social life too. 🙂
Social media is very important. Another amazing blogger resource I love is Food Bloggers Central - a facebook group run by the amazing Nagi of RecipeTin Eats and other bloggers who are admins. Nagi shares amazing tips on FBC. One of my favorite posts that was posted recently was The 50/50 Rule: Making the Most of Every Post. You gotta promote yourself! Pinterest is a #1 traffic driving site for lots of bloggers, though I'm not there just yet, but I know it's cause I'm not promoting my own content (or others) as much as I should! I've been working on that the last couple of weeks and I've noticed in increase in followers on Pinterest as well as twitter and facebook, but I need to do more! I'll go into detail on how much I'm pinning next month.
Aside from needing to up the traffic to my site from Pinterest, Yummly is currently my favorite and I highly recommend all food bloggers to "yum" their recipes!
Lastly, as I continue to grow this blog, I'm looking for other opportunities to make a profit and am hoping to work with some companies to do sponsored blog posts soon! My goal is to not do them very often, maybe once a month and I would only do sponsored posts for products I actually like. Could be interesting!
And there you have it! Thanks for checking out this post! I had a lot of fun writing this and look forward to the next one for August! Did you find this post informative? If you're a blogger, did it seem useful to you? How was your blog traffic this month? Let me know in the comments!