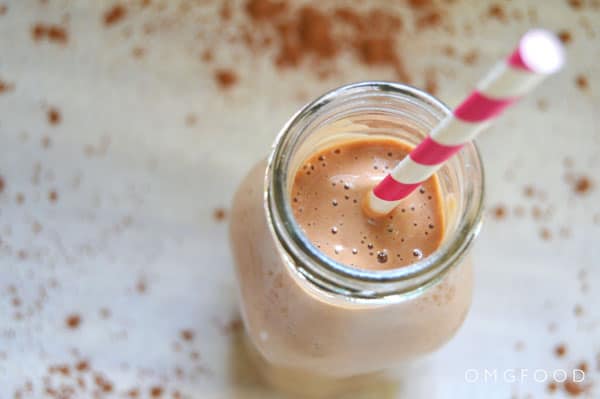 Chocolate and peanut butter, amirite? The best!
This smoothie has been my recent go-to when I either want a quick breakfast or a treat after a meal. Depending what I have in my fridge at the time, I go back and forth between whole, grass-fed milk and almond milk. It's tasty no matter which I go with and I barely notice a difference between the two.
I've mentioned before how in love I am with the Vitamix. It's an amazing kitchen appliance. If you're in the kitchen a lot and you want to splurge on a kickass blender, I highly recommend it. You can do a lot more than make smoothies with it, but we'll get into that in another post! This one's about smoothies.
I took the ingredients in the order listed and put them in the Vitamix and 20 seconds later, I got a tasty drink. That's, uh, about it, really! Of course, any blender can make a smoothie, but you knew that already.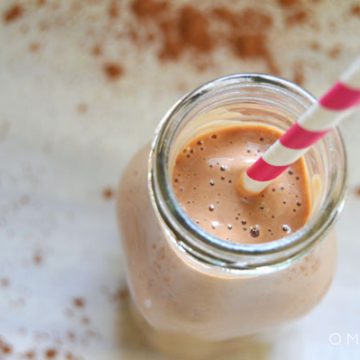 Ingredients
1 ½

cups

milk

,

either full-fat and grass-fed or almond milk

1

cup

frozen banana chunks

¼

cup

peanut butter

1

tablespoon

unsweetened cocoa powder

1

tablespoon

honey

⅛

teaspoon

vanilla extract
Instructions
Add ingredients to blender and blend until smooth.
Notes
If you don't have frozen banana chunks, use one ripe banana and add 5-6 ice cubes.