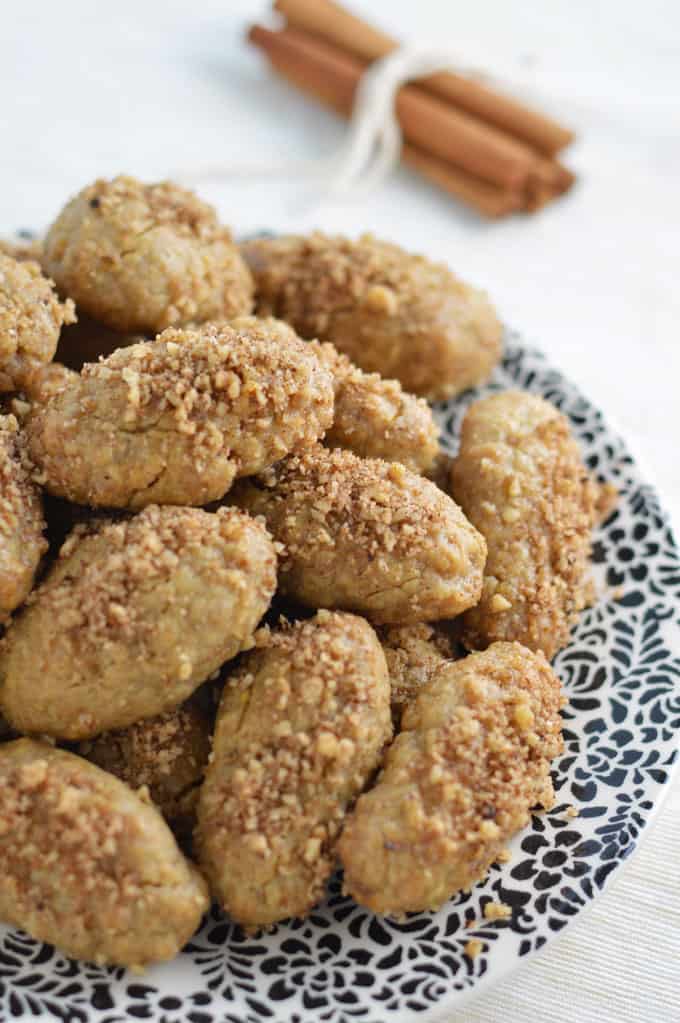 Oh, hi! It's been a little while. I took a mini break from blogging. Because holidays. This time of year always gets a little hectic with Christmas shopping, holiday parties, etc. You know what I'm saying.
But I'm back today and sharing one of my favorite Greek cookies: Melomakarona (meh-loh-mah-KAH-roh-nah)! Also known as finikia (fih-KNEE-kya). They're little biscuit cookies spiced with orange, cinnamon, and cloves, soaked in a honey syrup. Oh, they also have brandy in them. When it comes to Greeks and Christmas, you can absolutely bet these cookies will make an appearance. They scream Christmas cookies.
One cookie with two very different names? What gives? Good question. I was recently shopping at my favorite local store, Sophia's Greek Pantry, where Sophia was giving out samples of her melomakarona (which were AMAZING, like everything she makes) and a customer asked Sophia why some people call them finikia. Her answer, which was my favorite was, "I don't know. I think Greek-Americans just got lazy."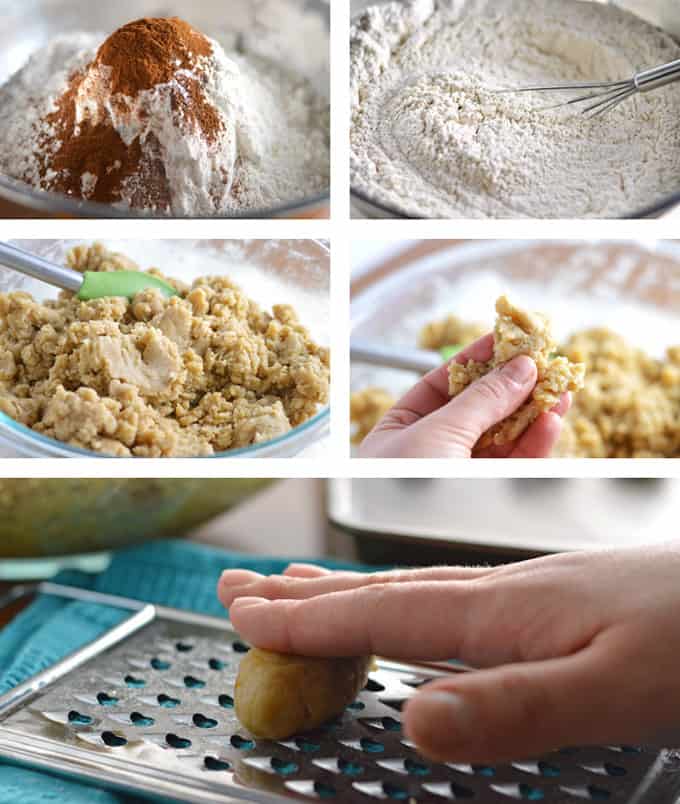 Several years ago, when I first started experimenting with this recipe, I had asked my parents that same question and they didn't exactly know either. My mom guessed it depended on where in Greece you "came from." I grew up knowing them as finikia and didn't even realize melomakarona was another term until I wanted to learn how to bake them myself.
According to wikipedia, finikia are slightly different, stating the cookie isn't dipped in honey and is instead rolled in a mixture of walnuts and spices, which may be true! I'm not sure I buy it. Though I admit, I've started referring to these cookies more as melomakarona than finikia, mainly because I don't want to be a lazy Greek-American. 😉
Each year I've made these, I tinkered with the recipe. They were always "pretty good," but never quite how I remembered them. That is, not until this year. Back in the day, I baked more with vegetable and canola oils, and I always ended up overworking the dough, which resulted in tougher cookies. Then I switched to a combination of extra light olive oil and butter, which was better, but I still had the problem of overworking that damn dough (also adding too much flour) and missing that familiar taste. This year, I found the magic combo. After talking with my mom recently and learning that authentically, these cookies are made with extra virgin olive oil, I went for it. I also made sure not to overwork the dough, so I made this by hand. I had a really good feeling about it when I tasted the raw dough because I could taste a hint of what was missing every other time I made it. The end result was just like what I remembered growing up, eating these delicious cookies at family Christmas gatherings. <3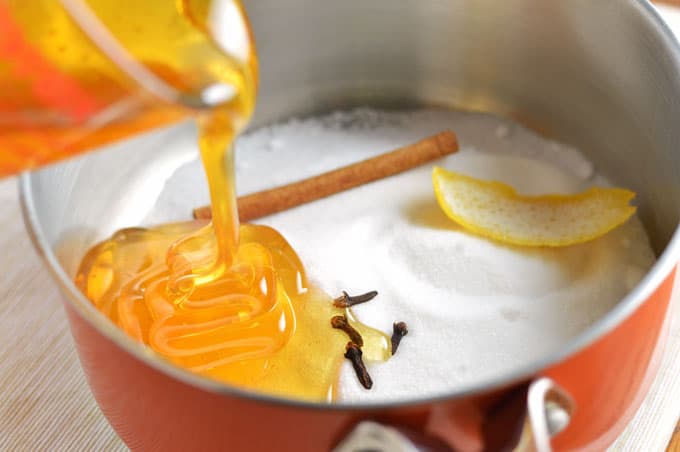 Making these cookies is fairly easy, but it's a bit time consuming! For one thing, because this is a holiday cookie, the yield of the recipe is pretty large. It makes about 68 cookies. Yes, you read that number right. Because it's the season of giving and nothing expresses love and friendship quite like a home-baked good, so that your friend, family member, or loved one can also share the experience of not being able to fit into their pants anymore.
What makes this recipe time consuming other than the volume of cookies, is the shaping of the cookies, the dipping of the cookies (they have to be soaked in honey for a couple minutes and you have to work in batches), and the cooling of the cookies. You know when you make something like chocolate chip cookies and you're so excited when they come out of the oven, you dive right in? And they're delicious and gooey and amazing? Yeah, you can't really do that with these. I know, it's heart-breaking, but hear me out.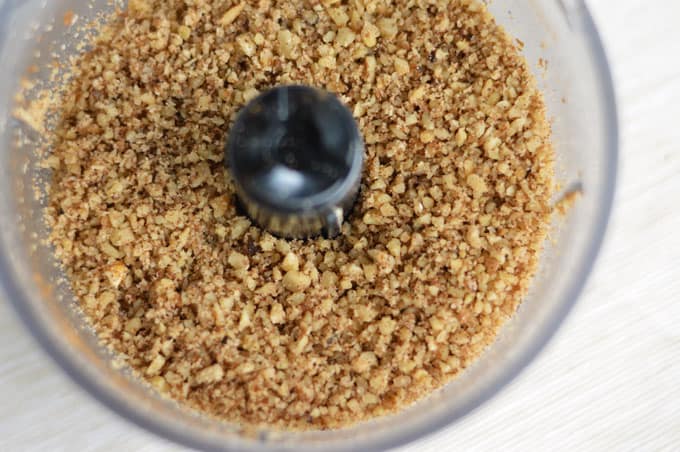 What makes these cookies really shine is the honey syrup. And to make these just right, you have to soak hot cookies right out of the oven in the syrup. Adding hot cookies to the syrup is crucial as that will help the cookies absorb that delicious honey. I suggest waiting at least three hours before serving or eating. Waiting overnight is even better. Trust me on this. Every time I eat one of these cookies shortly after dipping them, they just don't taste right and I end up second guessing the recipe. Then I wait a few hours, try again, and sigh in relief.
If you want to speed up the time on making these cookies, I suggest a cookie party! Celebrating the holidays is all about being surrounded by ones you love. And being in the kitchen together baking tasty cookies like these? Makes celebrating even better. The best part: these cookies will keep for weeks and weeks. Store in an airtight container and leave them at room temperature.
One final note: when it comes to baking, precise measurements are important! This is a pretty common tip, but in the off chance you don't know it, you should always fluff the flour with a spoon and scoop it into your measuring cup, followed by leveling it using a butter knife. Of course, if you're a master baker, you probably weigh your flour, which is pretty rad. That is not something I do (yet) and I'll bet most of you out there don't weigh your flour either! This short video by King Arthur Flour explains exactly what I mean. Check it out here.
That's all for today. If you'll excuse me, I'm going to do some yoga, followed by eating some finikia. I mean melomakarona! 😉
What's your favorite holiday cookie? Let me know in the comments! I loooove talking about cookies.
Happy Holidays to you and yours!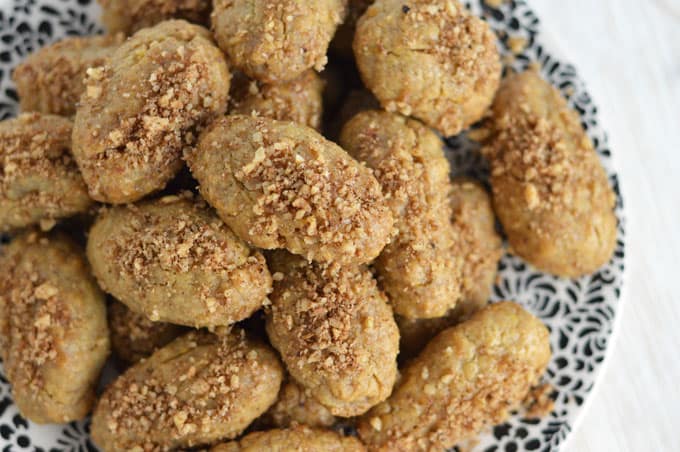 Kitchen Tools Used: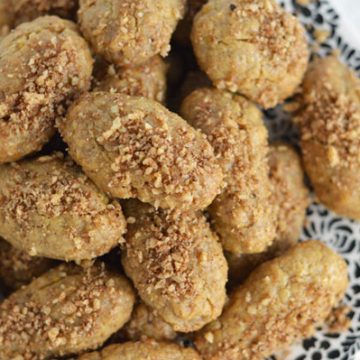 Ingredients
Cookies
6 1/2

cups

all-purpose flour*

2

teaspoons

baking soda

2

teaspoons

baking powder

2

teaspoons

ground cinnamon

1/2

teaspoon

ground cloves

1

teaspoon

kosher salt

2

cups

extra virgin olive oil

,

yes, extra virgin

1/3

cup

brandy

zest from 1 orange

2/3

cup

orange juice

,

freshly squeezed is best!

3/4

cup

sugar
Syrup
1 1/2

cups

honey

1 1/4

cup

sugar

1 1/4

cup

water

1

thick lemon rind

2

teaspoons

lemon juice

4

whole cloves

1

cinnamon stick
Walnut Topping
1

cup

chopped walnuts

1/2

teaspoon

ground cinnamon
Instructions
Preheat the oven to 350 degrees.

In one large bowl, add in the flour, baking soda, baking powder, cinnamon, cloves, and salt. Whisk together until well blended and set aside (using a whisk will also sift the flour!)

In the other large bowl, add in the olive oil, brandy, orange juice, orange zest, and sugar. Whisk until well combined (Bonus tip: prepping the dry ingredients first is best because it's easier to take a whisk from dry ingredients to wet than vice versa).

Continue whisking the wet ingredients while gradually adding in the flour mixture. Add in a cup at a time, adding the next cup as soon as the former is blended in (be careful not to overwork the dough). After adding in three cups of flour, swap out the whisk for a rubber spatula.

Once you've incorporated all of the flour, the dough will be smooth, soft, and a little greasy.

Set the dough aside to rest for a few minutes and make the syrup.

Add the syrup ingredients into a medium size pot and place on the stove over medium heat for ten minutes, whisking occasionally. Remove from heat and set aside to cool.

Come back to the dough and start shaping your cookies! Grab two tablespoons of dough per cookie and roll it into an oval shape.

An optional step is to create a pattern on the cookie by rolling it down a grater (pictured earlier in the post) or you can take the back of a fork and press it lightly against the top of the cookie.

Place the cookies on your sheet about an inch apart and bake for 20 minutes, until the bottoms are lightly golden. Due to the volume of the recipe, you may have to bake in batches.

While the cookies are baking, prepare your walnut topping and syrup dipping station!

Prepare the topping by combining the crushed/chopped walnuts with the cinnamon in a small prep bowl. Set aside.

Grab a large platter or baking dish and line it with wax paper, allowing the paper to spill outside of the dish. You may need to use a couple of sheets and have them overlap a bit (this is for placing your cookies after dipping in the syrup. Makes for easier cleanup).

At your station, you should have an empty space reserved for the baked cookies, the syrup, the wax paper-lined platter, and walnut topping, in that order.

When the first batch is ready, take the cookies out of the oven and place at your station. Immediately add hot cookies to the cool syrup, 4-6 at a time, face down for one minute. Flip the cookies and let soak for another minute (adding warm/hot cookies to the syrup will allow them to absorb the syrup). Using a slotted spoon, move the cookies to the wax-lined platter. Keep them close together to save room; they are allowed to touch. Sprinkle lightly with the topping.

Repeat these steps as each batch comes out of the oven.

For best results, wait at least a few hours before serving or eating. This will allow the honey to be completely absorbed into the cookie. They don't taste as good straight out of the oven. Trust.

Store in an airtight container at room temperature. These will keep up to 5 weeks.
Notes
When measuring flour, it's important to be precise! To learn how to properly measure flour, check out this video here.