Thrive Market is an online marketplace selling natural and organic goods at wholesale prices. It's basically a BJ's or Costco and Whole Foods combined and it's my favorite place to shop for pantry items. Please note: this is not a sponsored post, though there are affiliate links. All opinions are my own.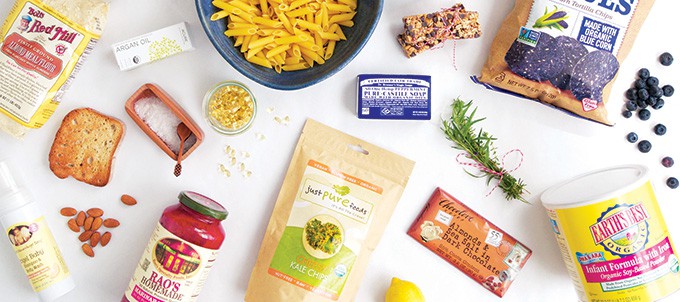 What up, what up, what up!?
I'm pretty stoked to finally talk about my love for Thrive Market today, you guys. I've been a member since last September and it quickly became my favorite place to shop for all of my pantry items. I've been telling myself I would write a post about it for months, but we all know how I get, right? Queen of procrastination.
Thrive Market first came to be in November, 2014 with a mission to make healthy living affordable and easy. If Costco and Whole Foods had a baby, that would basically be Thrive Market, except all of the shopping is done online. And they don't sell any perishable items.
Like Costco, Thrive Market is a membership community and charges a membership fee of $59.95 per year (that's $5 per month) and comes with a free 30-day trial when you make your first purchase. Also, for every paid membership Thrive gets, they donate a membership to a low-income family, which is friggen awesome.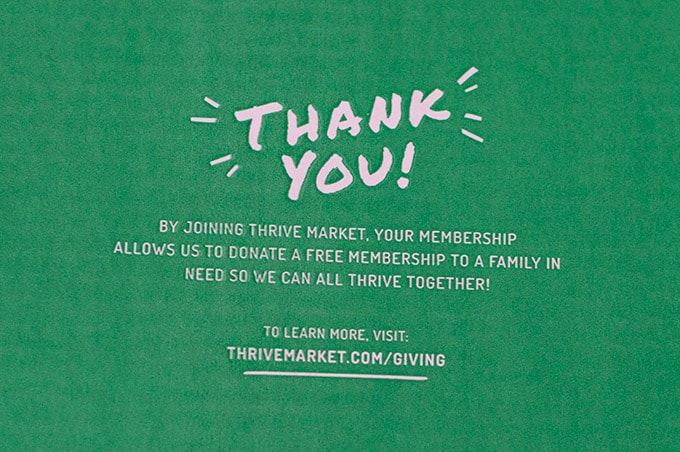 If you'd like, you can click here to see a photo of my very first order from Thrive. 😀
Jason and I have been working on eating better around here and it's a big reason why we're into Thrive Market. Back when I was rocking the paleo lifestyle for a little while, I learned very quickly that eating healthy is not cheap. That shit is expensive. And while I'm not even close to being paleo anymore, I still value what I learned from it. I limit the sugars, I eat a lot more vegetables, and I (mostly) avoid super-duper processed food. I've also kept the habits of cooking with coconut oil, ghee, fish sauce, and coconut aminos regularly, which are all on Thrive at a nice price. The coconut aminos, especially! I would always find a bottle of that at Whole Foods and other health food stores for $8 and up; even Amazon couldn't provide a lower price. On Thrive, that same sized bottle of that same brand (Coconut Secret, by the way) is $4.45. I kid you not.
I think my favorite thing about Thrive is not having to buy items in bulk, even though they sell the goods at wholesale prices. We have a membership at BJ's, which we mainly use for a lot of household supplies and some food (mainly fresh/frozen things - we like to buy their big jugs of almond milk because Jason tries to avoid regular milk), but with everything being sold in cases, that gets pretty pricey. Not to mention the lack of storage for all things sold in bulk.
Another cool thing about Thrive is you can filter your shopping by the following categories: gluten-free, moms, paleo, raw, staples, or vegan.
Also, Thrive is blowing up. They are adding more and more of their own brand to products. My last purchase, I picked up their brand of tomato sauce, cacao powder, and I got some ghee too!
Also, they offer free shipping on orders over $49 and offer sweet gifts if you make a purchase over $79. The ghee I got was a free gift and I was planning to buy some too. Score!
Also, they have an app on iOS and Android.
Also, did I mention I love Thrive Market?
Even Nermal is into it! Okay, not really. She only got excited about a new box being in the house. Damn cat.
Fun fact: Nermal doesn't know it, but she's also trying to eat better and we're going to gradually switch her to a new food soon that we'll be ordering from Thrive (because they got pet goods too, whaaaaat).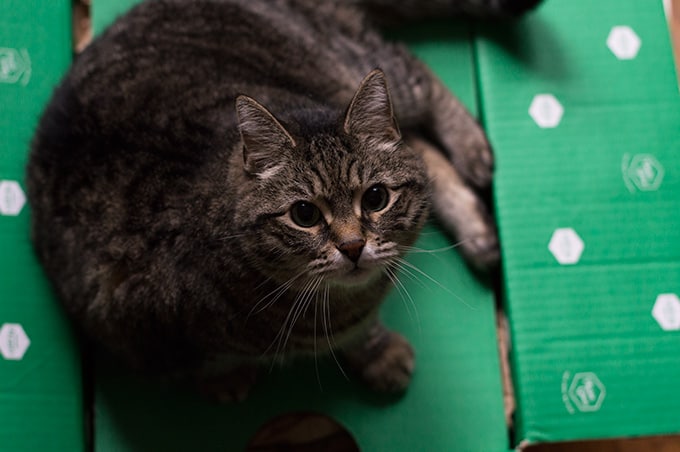 What to expect when shopping at Thrive Market
A catalog of at least 4,000 non-perishable food items, supplements, bath and body products, beauty products, cleaning supplies, baby products, pet products, home goods, and more.
Prices that are 25-50% below retail.
Not having to buy things in bulk even though it's wholesale pricing (that was a huge win for me)
A green and clean business. Every bit of packaging is made from recycled paper and is recyclable. And they make sure to securely wrap any goods that come in glass.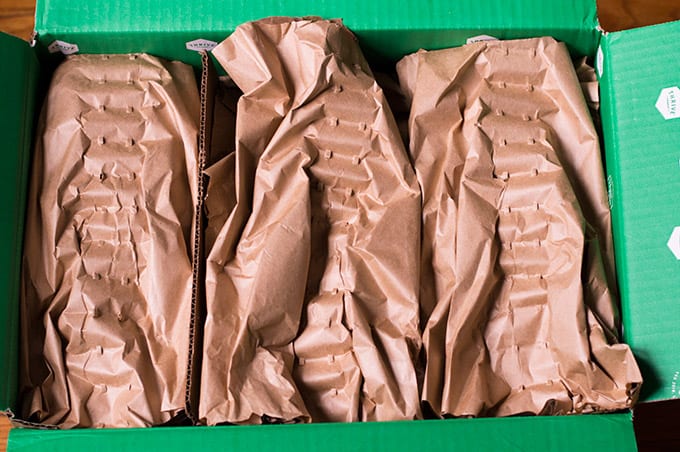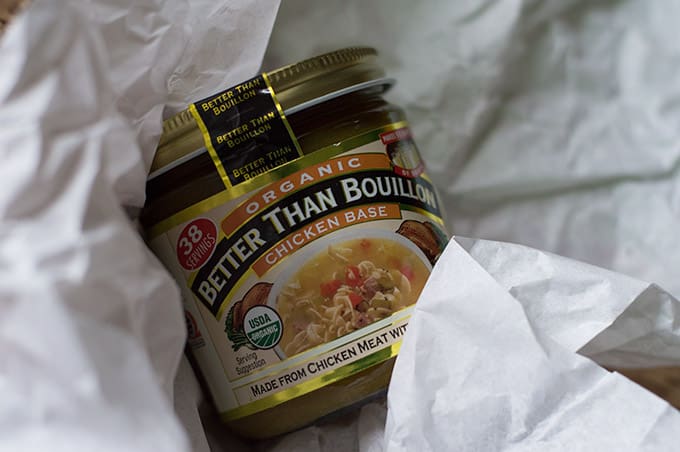 Natural, organic, and non-GMO food.
Some damn tasty snacks. That bag of Jackson's Honest potato chips below? MELT-IN-YOUR-MOUTH-GOOD. Even Jason, who normally hates salt and vinegar chips, devoured those and here I thought I would have had that snack all to myself. I already started a new order on Thrive and added three bags of those chips in different flavors. (Yes, we really are eating better around here. I swear.)
Detailed information on each product including (when applicable) ingredients, nutrition, consumer reviews, and values (i.e. sustainably farmed, dairy-free, family-owned business, etc)
Fast shipping right to your home (or office).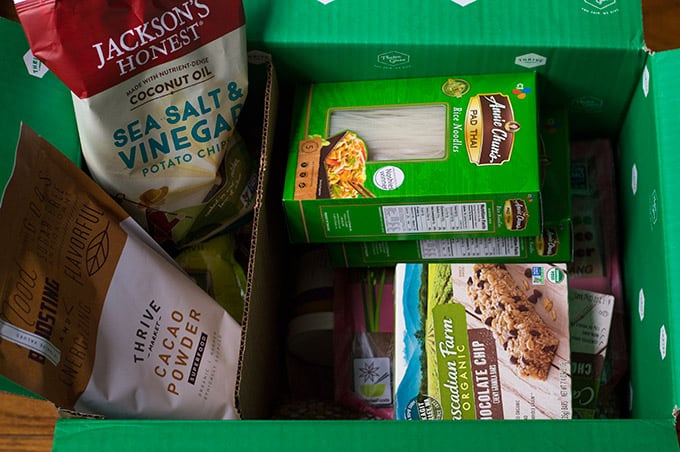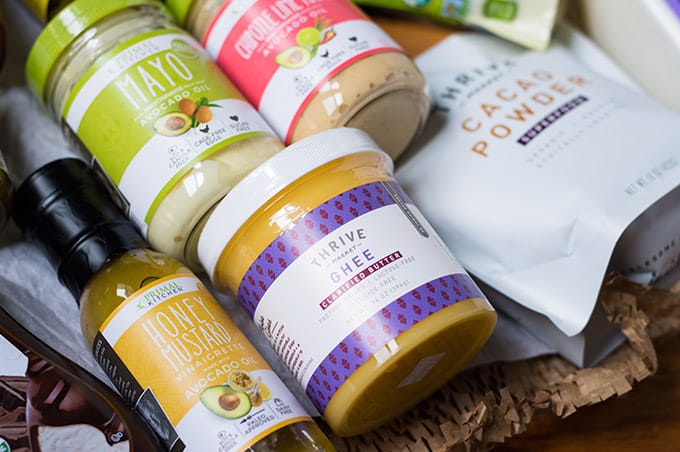 To recap, Thrive Market is awesome because
You can do all of your ordering from the couch in your pajamas while binging on Netflix.
You get a free 30-day trial with your first order.
Your annual $60 membership will be matched by Thrive, sponsoring a family in need.
You get good, wholesome products at wholesale pricing (ranging from 25-50% below retail).
You're not forced to purchase items in bulk, but can if you want to.
In a nutshell, Thrive helps you save time and money and allows you to give back, too. Check out their site to learn more and if you sign up, I absolutely want to hear about it!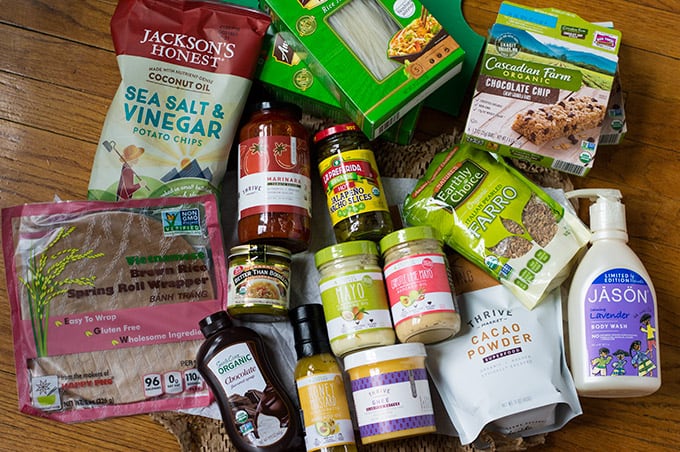 Disclaimer: This post contains affiliate links, which means I make a small commission if you make a purchase through them. By purchasing through these links, you are helping support this site! I only recommend items and services I personally use and love.