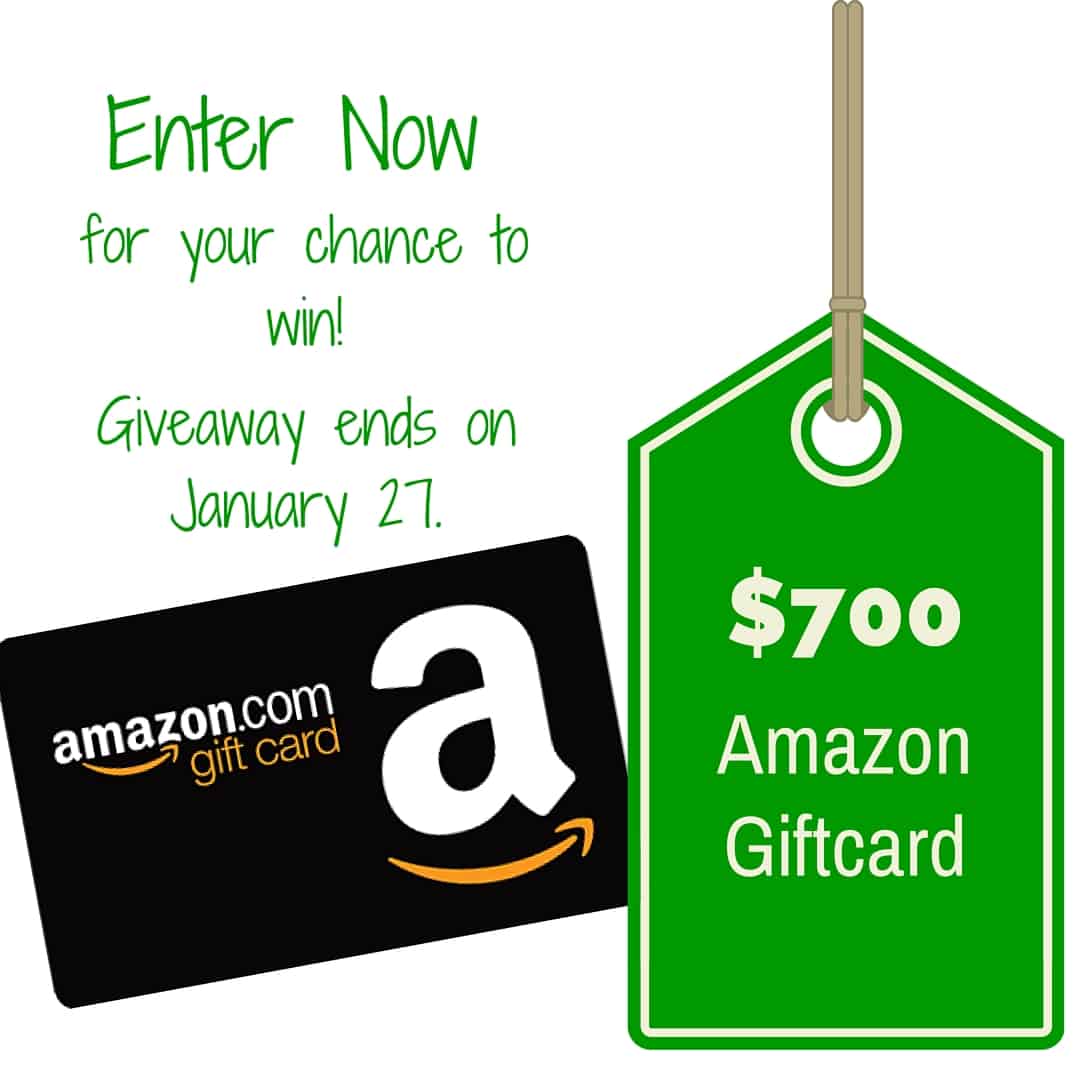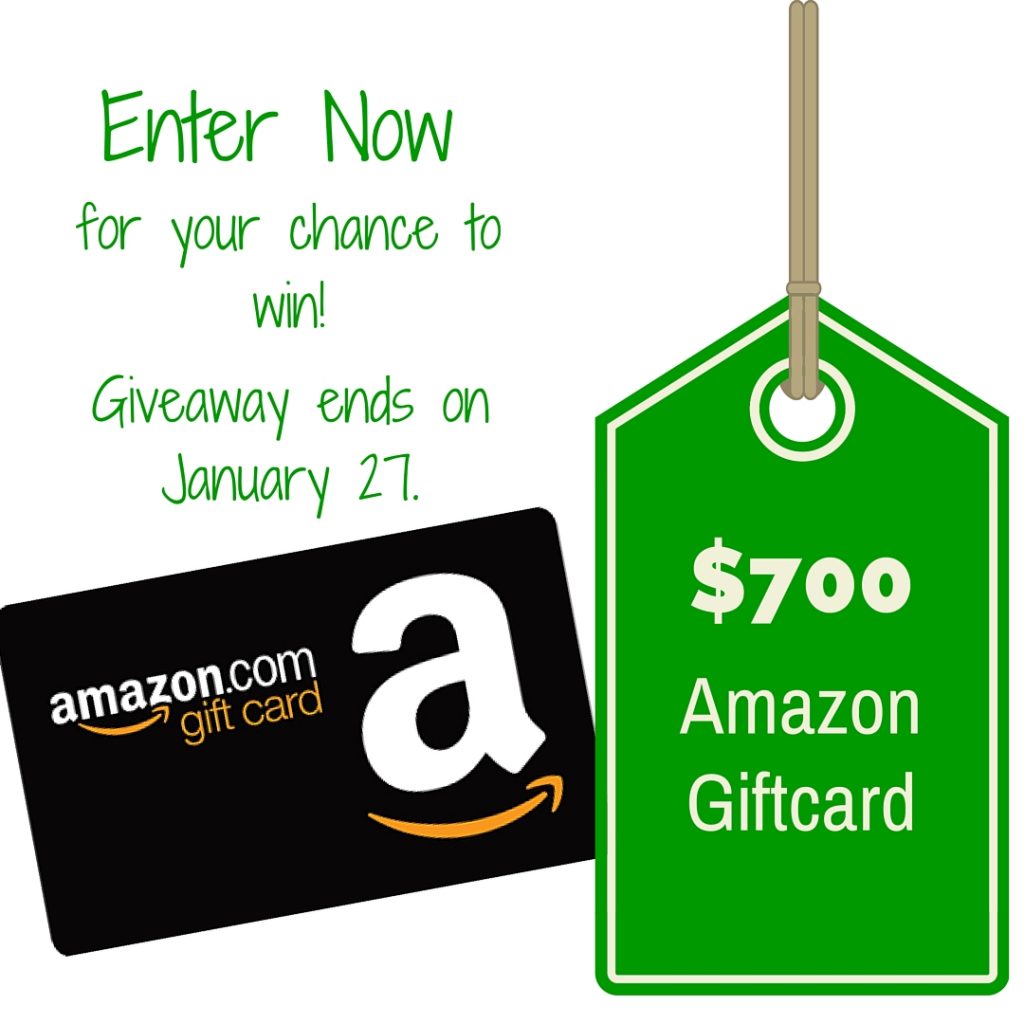 Happy New Year to you, friends!
It's been a crazy and busy few weeks. I just got back from vacationing in Orlando last week. I went to Disney World and Universal Studios and it was awesome.  A couple other things went down as well, but I'll go into all the details later this week and/or next - with recipes too!
I don't have a recipe for you today, but I did team up with a group of awesome bloggers again to give away an Amazon gift card worth $700! The holidays are over and you maybe have some bills to pay because of it, yeah? I imagine this would help.
You can put in one entry or multiple ones! Totally up to you. I definitely encourage you to check out all of the awesome blogs participating in this giveaway. Maybe do it on a full stomach; looking at tasty food photos while hungry is arguably worse than grocery shopping while hungry.
Leaving this post to be a short and sweet one today, but I'll have more awesomeness for you soon. Best of luck to you on the giveaway!