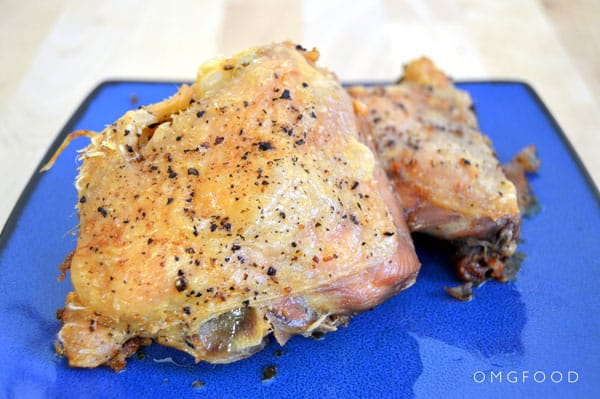 Updated 11-26-14: This post was originally written for a Whole30 program I was unable to complete on the blog due to technical issues that prevented me from making new posts. 
Heads up; this post is going to be a short one! This morning was another rough one as far as getting out of bed went, but as soon as I took a shower, I felt a whole lot better; even with the crappy rainy weather! The headache has lingered around all day, but on a scale of 1-10, it's maybe a 2.5; whereas yesterday, I'd say it was a 6! Exciting.
Not a whole lot went on today, so we're just going to jump right onto food stuff!
Here's what I ate today:
Breakfast
- More nut porridge! Today's was a little better than yesterday's; I left it in the blender longer and blended at a higher speed until the texture was creamy.
Lunch
- I didn't have dinner leftovers for lunch and I wanted a little break from cooking, so I went to my favorite local burger restaurant and got a grass-fed burger over a salad with a fried egg on top! SO GOOD.
Snacks
- 1 Coconut cream lara bar
Dinner
- Plantain nachos with guacamole.
Recipe time!
This is one of the simplest chicken recipes. I usually make this when I want to have some emergency protein for the next few days, but don't have time to prepare something extravagant! While the seasoning itself is pretty basic, this chicken will taste yummy! If you've got yourself a good quality chicken and you cook it right, you'll find it doesn't need extra seasonings to make it flavorful.
You can always add in some herbs or aromatics if you'd like! My point for this recipe is to have as little prep time as possible.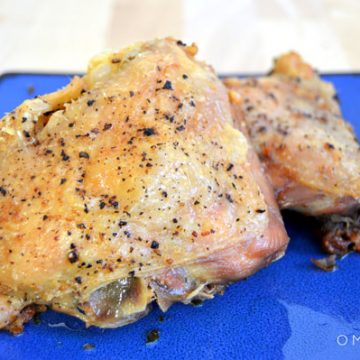 Ingredients
4

chicken pieces

extra light olive oil

kosher salt

freshly ground black pepper
Instructions
Preheat the oven to 375 degrees.

Place chicken in a baking dish or roasting pan. Using your hands, rub the chicken all over with a little bit of the olive oil.

Season the chicken with salt and pepper.

Cover with aluminum foil and bake in the oven for one hour. Remove the foil and continue to cook for another hour or until the chicken is cooked through.