Pasta with Goat Cheese, Tomatoes, and Crispy Garlic: Made with fresh ingredients and garlic-infused olive oil, this simple dish is full of flavor.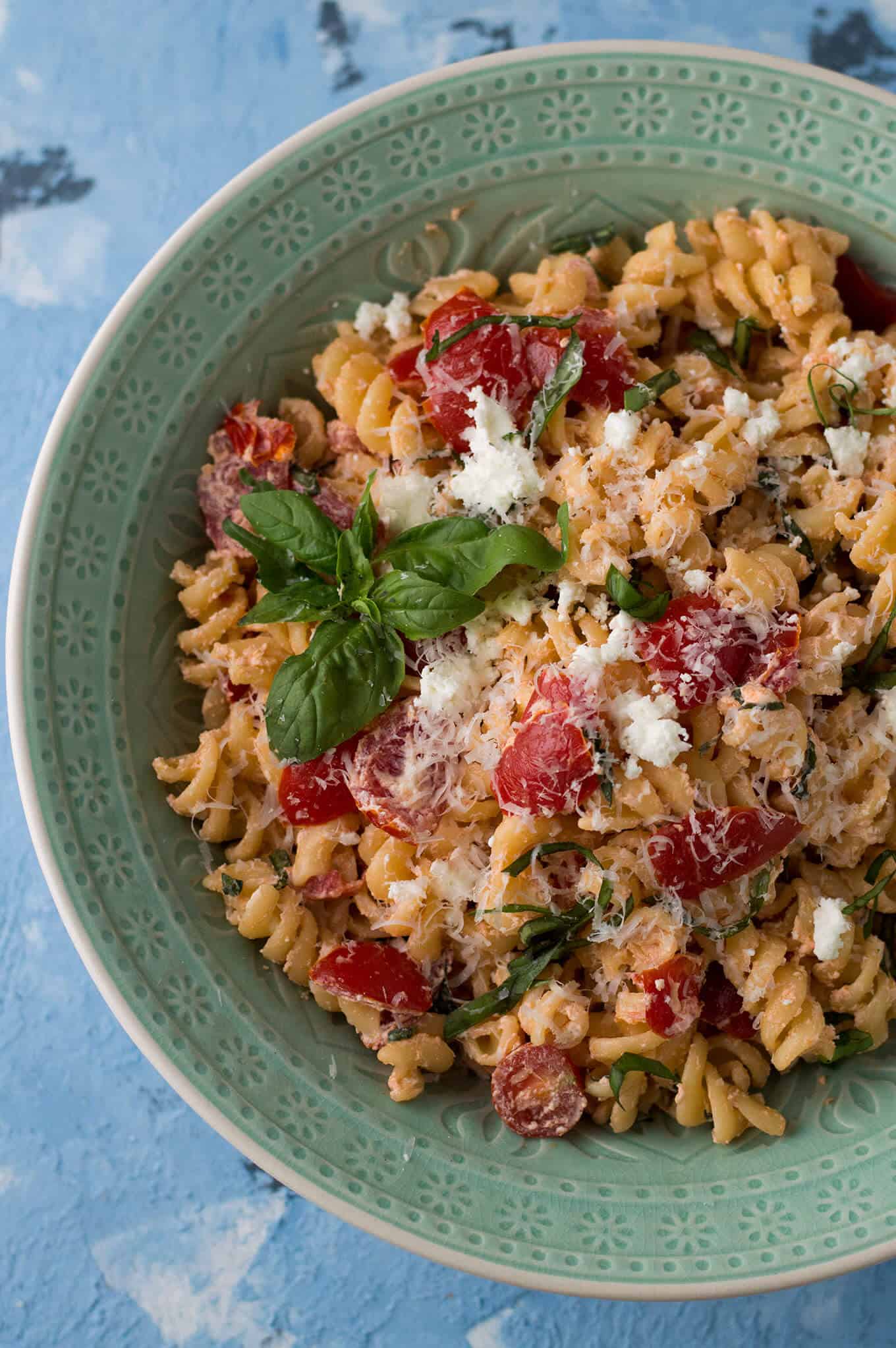 Hello, friends!
I've got something really good for you today. So good! It's my new favorite and I'm really excited about sharing it. It's a simple pasta dish with crumbled goat cheese, tomatoes, and crispy garlic. Also, there's fresh basil.
The crispy garlic is made by infusing olive oil (with garlic, obviously), which is also used in this recipe because of course it is.
But here's the shocking twist: you won't find the recipe over here! GASP!
I shared this tasty dish over at my friend Brita's blog, B.Britnell….